Ukrainian soldiers used quite a unique development during the battles for their country: a remotely controlled unmanned ground vehicle with explosives to approach russian troops' positions and blow them up. This war episode was in the video from the 3rd Assault Brigade.
Given the logo on the screen, the video itself was shot by the soldiers and then shared through social media. Defense Express edited the video so that the faces of Ukrainian military are not revealed and hostiles could not figure out the location. Based on the weather conditions, it looks like the video was shot more than just a few days ago.
Read more: ​New russian "Marker" Anti-Tank Robot Was Ripped Off the Nazi Goliaf
Ukrainian forces used a rather small wheeled drone equipped with a MON-90 directional anti-personnel mine and 12 kg of TNT on top, for the one-way explosive sortie. Remote control was established via radio frequency, the drone transmits first-person view picture to the operator. In the meantime, the soldiers as well look over the robot from above with a UAV and continue distracting fire.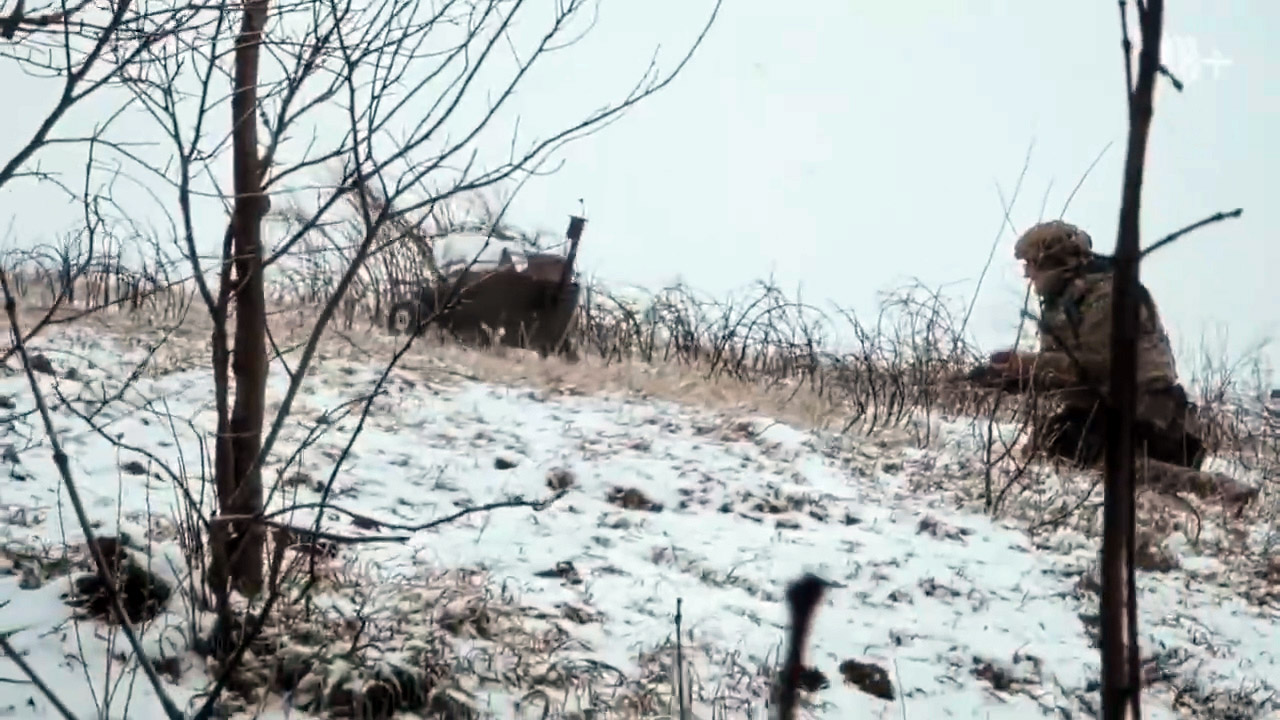 Having seen that, we can only add here's some of the military developments go in circles. For example, similar weapons were deployed during WW2, they were labeled as self propelling mines, one of the most well known is the German Goliath (Sd.Kfz. 302, 303). It had a weight of 365 to 430 kilograms (based on the version) and carried up to 60–100 kg of explosives; it was controlled via a wire. It is not generally known as an anti-tank mine but actually it was used since 1943 for the destruction of enemy lines as well.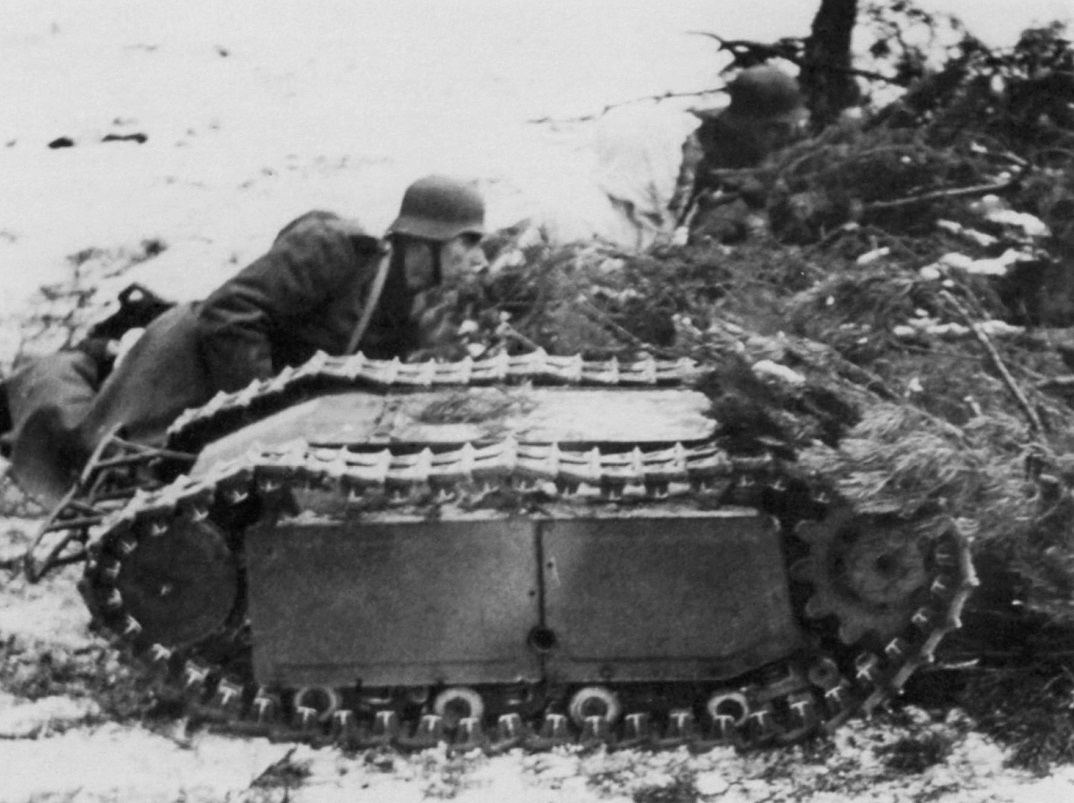 By the way, as Defense Express reported earlier, russians set to develop their own successor of the German Goliath in their new development they called Marker.
Although in fact, the idea of Goliath does not belong to the Germans initially, since the first such technology appeared during WW1 in France, in 1915. The development was named Torpille Terrestre – a "terrestrial torpedo" and was controlled by wire, too. It had a combat mass 200 kg and was intended to attack enemy positions but was never mass-produced.

After the Second World War, this direction received almost no further development due to very specific conditions for its application. Now, however, drone technologies are blooming, although ground-based products keep being bound by very limited use because of problematic requirements to data exchange range, camera visibility and cross-country ability. On the other hand, ground drones have found a niche as vehicles for transportation and delivery of cargo, such as ammunition and other supplies.
Read more: ​Ukrainian Troops Created a Remotely-Controlled RPG (Video)
---
---