The Special Operations Forces (SOF) Command reported the results of a military operation aimed at preventing russian military units from further advance in one of the operational directions.
"When russian occupiers formed up a reconnaissance-and-strike grouping, the warriors of the Special operations forces had already moved out to intercept the enemy," reads the statement from the command center.
Read more: ​Ukraine's Azov SOF Unit Eliminates russia's Troops, Observation Post, Arms Depot in Kharkiv Region (Video)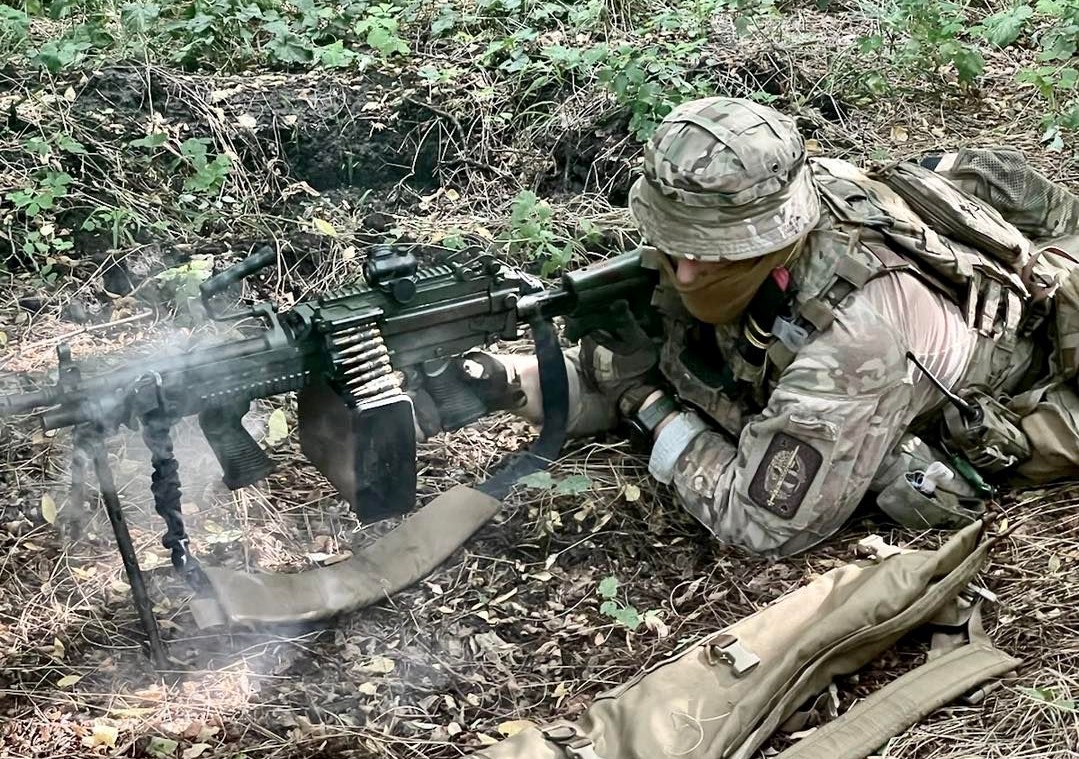 "The main goal of the mission was not to allow russians to deploy into orders of battle for further maneuver towards the Defense Forces," the report says.
Ukrainian SOF striked when the enemy just gathered its unit in a designated place. An episode of the mission got captured on a camera of one of the Ukrainian soldiers.
The Command reports that the enemy plan was thwarted and russians made no more such attempts afterwards.
Read more: ​Ukrainian Special Forces Carried Out Several Successful Raids in russia
---
---