According to the Atesh movement on its Telegram channel, the military base of russian occupiers is located near the administrative border of Donetsk and Zaporizhzhya Oblasts in the village of Urzuf.
"Before the occupation this base belonged to the Armed Forces of Ukraine. But since the beginning of the occupation russian troops have settled there. Now, the conscripts are arriving there and futher, they are being sent to the frontline, " the statement reads.
Read more: ​russia's SAM System As Well As Ammunition Depot Were Found by Ukrainian Partisan Movement in Occupied Crimea
The coordinates were also given: 46.909808, 37.119361.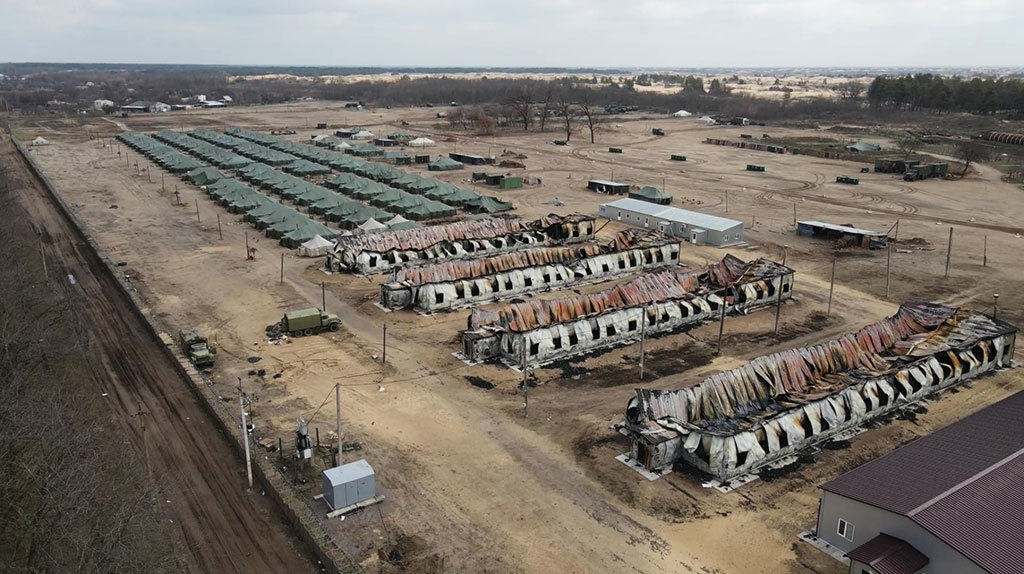 In addition, the movement's agents reported of the russian military base in Manhush settlement, in Donetsk Oblast as well. It holds a fuel depot, at least 10 armored fighting vehicles, 4 MLRS, a command post as well as headquarters.
Earlier Defense Express reported that Ukrainian Partisans Had Monitored the Movement of Military Equipment in russia and Destroyed it in Luhansk.
Read more: rUssian Troops Continue to Focus its Efforts on Luhansk and Donetsk Region Occupation - Ukrainian General Staff Report
---
---