In addition to a series of nighttime high-precision strikes on warehouses and ammunition bases of the russian army in the southern Kherson region, the Armed Forces of Ukraine also made another extremely important strike on the enemy's transport arteries.
Thanks to HIMARS (most likely), the railway bridge near Kherson, the only one connecting the city with the left bank, was cut. This is one of the overall two railway bridges over the Dnipro, which were under the control of the Russian army.
Read more: HIMARS And Kamikaze Drones Destroy Invaders: Videos And the List of Recently Destroyed russia's Ammunition Depots
The other one over the Hydroelectric Power Plant in Nova Kakhovka is located about 45 km upstream. According to available information, it has not been fired on yet.
The condition of the railway bridge indicates more than significant damage that cannot be repaired promptly.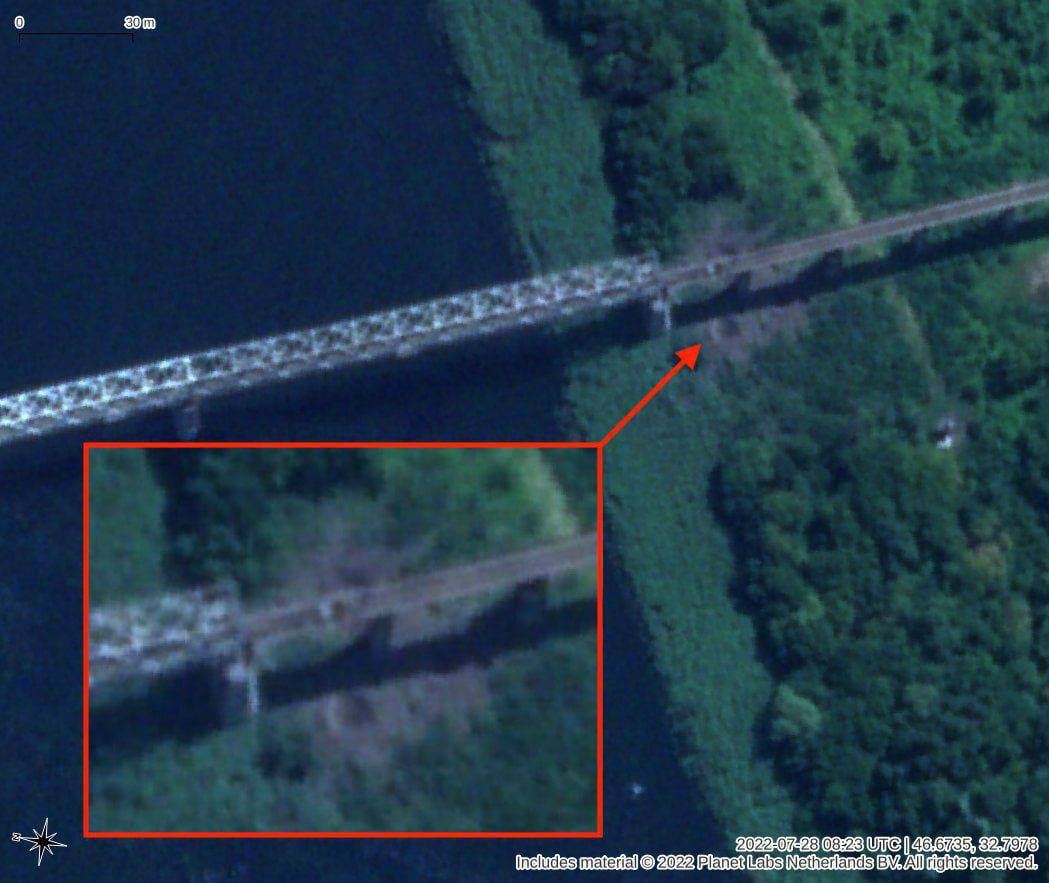 "As the results of today's night work, the enemy's stocks of ammunition, fuel and lubricants were destroyed in the Beryslavskyi district. Also, in Nova Kakhovka, the enemy's fuel stocks were critically reduced and transport connections were made as difficult as possible," says the report from the Operational Command "South".
Taking into account the previous disabling of the Antonivskiy road bridge near Kherson by high-precision strikes and the destruction of the Dariivskyi bridge across Ingulets river, this means all transport arteries with high throughput connecting Kherson with the left bank are now destroyed.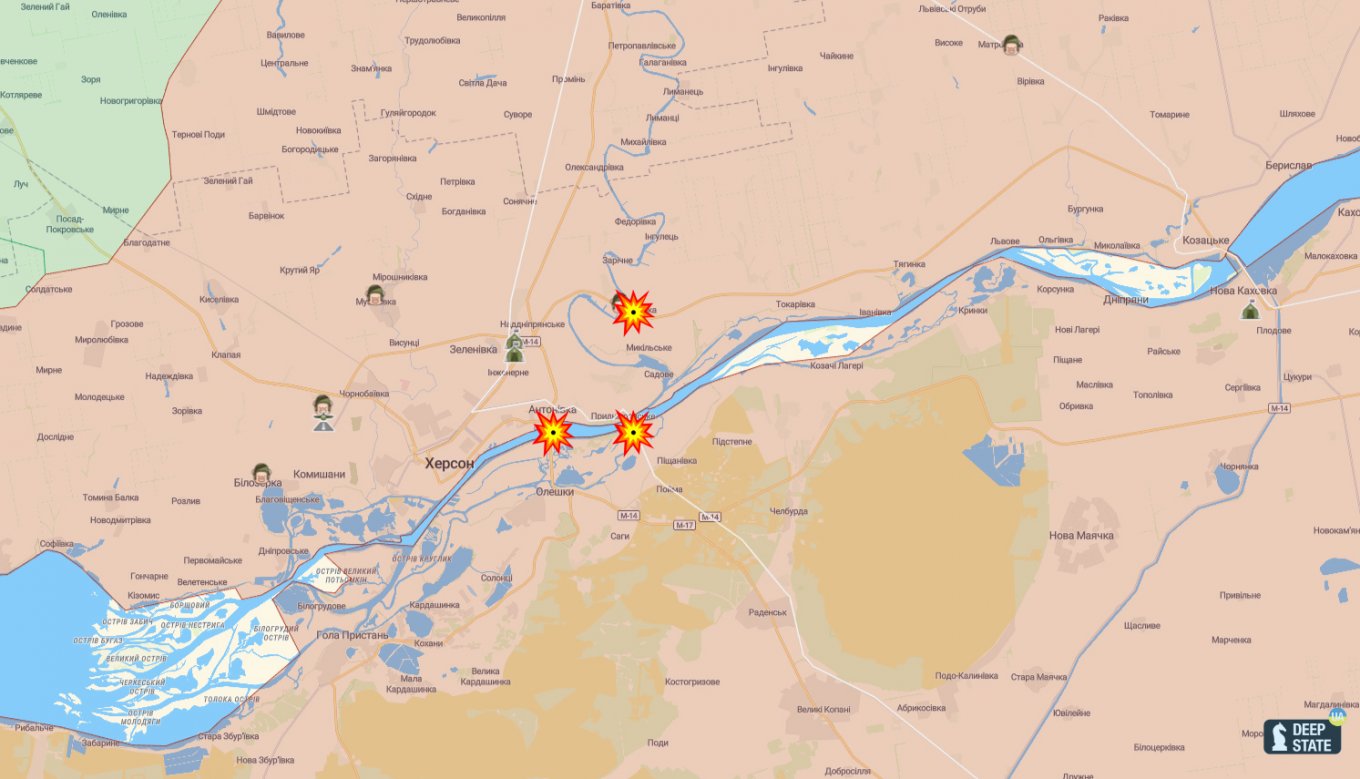 This way the Kherson grouping of russian occupation forces is sandwiched between the Black Sea, the Dnipro, Ingulets and the Ukrainian Armed Forces. And all the remaining connection with the main forces constitutes a number of small bridges across Ingulets and ferry or pontoon crossings across the Dnipro.
Read more: The Armed Forces of Ukraine On the Way to Complete russian Army Isolation Near Kherson: All Bridges Are Struck
---
---