As Forbes inform, When, back in June 2022, Australia donated to Ukraine 28 M-113 armored personnel carriers, it also threw in a number of M-113-based cargo vehicles.
These M-113AS4 Armored Logistics Vehicles might be some of the oddest vehicles in Ukraine's increasingly odd arsenal, which includes thousands of vehicles of all makes and models from scores of foreign countries.
Read more: Ukraine Encourages Australia to Join Tank Coalition: Examining Options Beyond the Abrams MBT
Countries that, in their eagerness to support the Ukrainian war effort, tend to give away whatever spare military hardware they have lying around - and trust the Ukrainians to find some use for it.
That's exactly what Ukrainian troops did with the strange-looking Armored Logistics Vehicles. The ALV is an uprated M-113 APC with a cargo bed in place of its passenger compartment. A tracked flatbed, basically.
The ALV isn't the only cargo variant of the classic M-113, an American-designed APC that has been in widespread use for 60 years. A British cargo-variant of the M-113, the M-548, is especially popular.
But where the Brits created the M-548 by stripping the M-113 design down to its tracks and drivetrain and adding a custom-made crew compartment and covered cargo bed, the Aussies as part of an early-2000s program simply carved away the M-113's capacious back half, leaving an open bed behind the truncated crew compartment.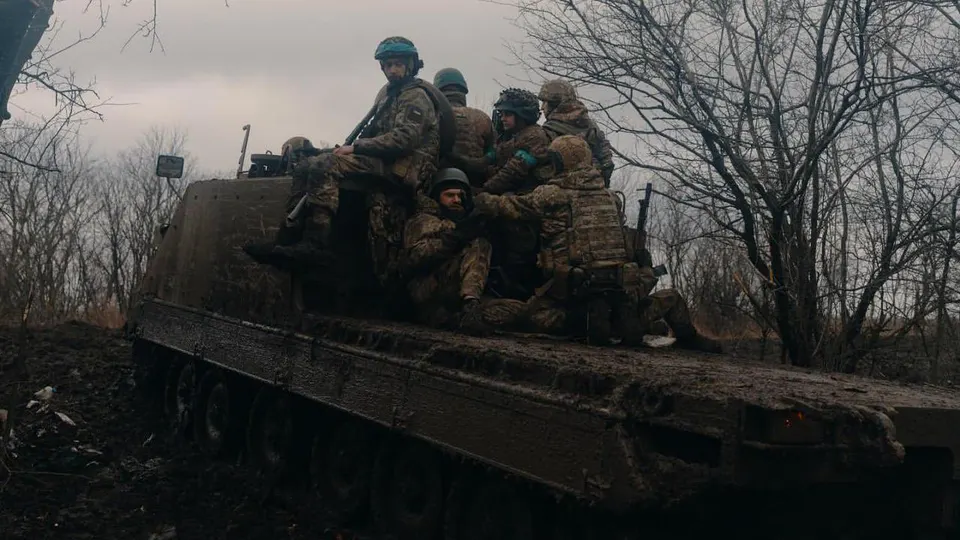 The result is a brute-simple, armored cargo vehicle that's as versatile as it is ugly. A 20-ton, two-crew ALV with its 350-horsepower diesel engine should be able to haul at least five tons of cargo. But that cargo doesn't have to be supplies or ammunition. It can be people.
Indeed, in every photo of ALVs in Ukrainian service, the vehicles aren't hauling stuff. If there's anything on their cargo beds, it's troops.
While there are obvious advantages to riding inside the covered passenger compartment of a standard M-113 - the thin aluminum hull offers some protection from machine-gun fire and artillery fragments - there are disadvantages, too.
Thinly-protected armored personnel carriers might burn when hit—and risk becoming deathtraps for the buttoned-up crew and passengers. It's not for no reason that many experienced infantry always opt to ride on top of an APC, even when there's space inside.
The ALV doesn't give the infantry any choice, which is a shame. But at the same time, it also gives platoon leaders the option of crowding many more troops onto a single vehicle. You might be able to squeeze 10 infantry into a standard M-113. You could pack nearly twice that number on an ALV's cargo bed.
To be clear, no sane commander knowingly would roll their unit into a firefight aboard ALVs. But then, no sane commander knowingly would roll their unit into a firefight in standard M-113s, either. The M-113 and its variants are APCs, not heavily armed and armored infantry fighting vehicles.
APCs are battle-taxis. They transport infantry to the edge of the battlefield then drop them off to fight on foot. In that role, the oddball ALV should work just fine.
Read more: What is the Hawkei Vehicle Ukraine Asks Australia For, and How They be Used in the Ukrainian War
---
---