Yesterday on August 5th and later that night, the russian federation launched a two-stage missile attack with a whole range of weapons: Kh-47 Kinzhal air-launched ballistic missiles, Kh-101 and Kh-555 cruise missiles, sea-launched Kalibr cruise missiles, and Shahed-136/131 loitering munitions.
One of the main directions of the attack was the Khmelnytskyi region and the military facilities located in it, noted Yurii Ihnat, Spokesperson of the Ukrainian Air Force.
Read more: The UK Strengthened Ukraine's Air Defense with Unannounced Ground Launched AIM-132 ASRAAM Missiles
The UAF Air Force Command reported the following morning that the russians had used 70 lethal and non-lethal assets in total, of which 12/14 Kalibr and ?/3 Kh-47 Kinzhal missiles were shot down on the August 5th afternoon.
Overnight on August 6th, 5/6 Kalibr, 13/20 Kh-101/Kh-555, and all 27 Shahed-136/131 suicide drones were intercepted.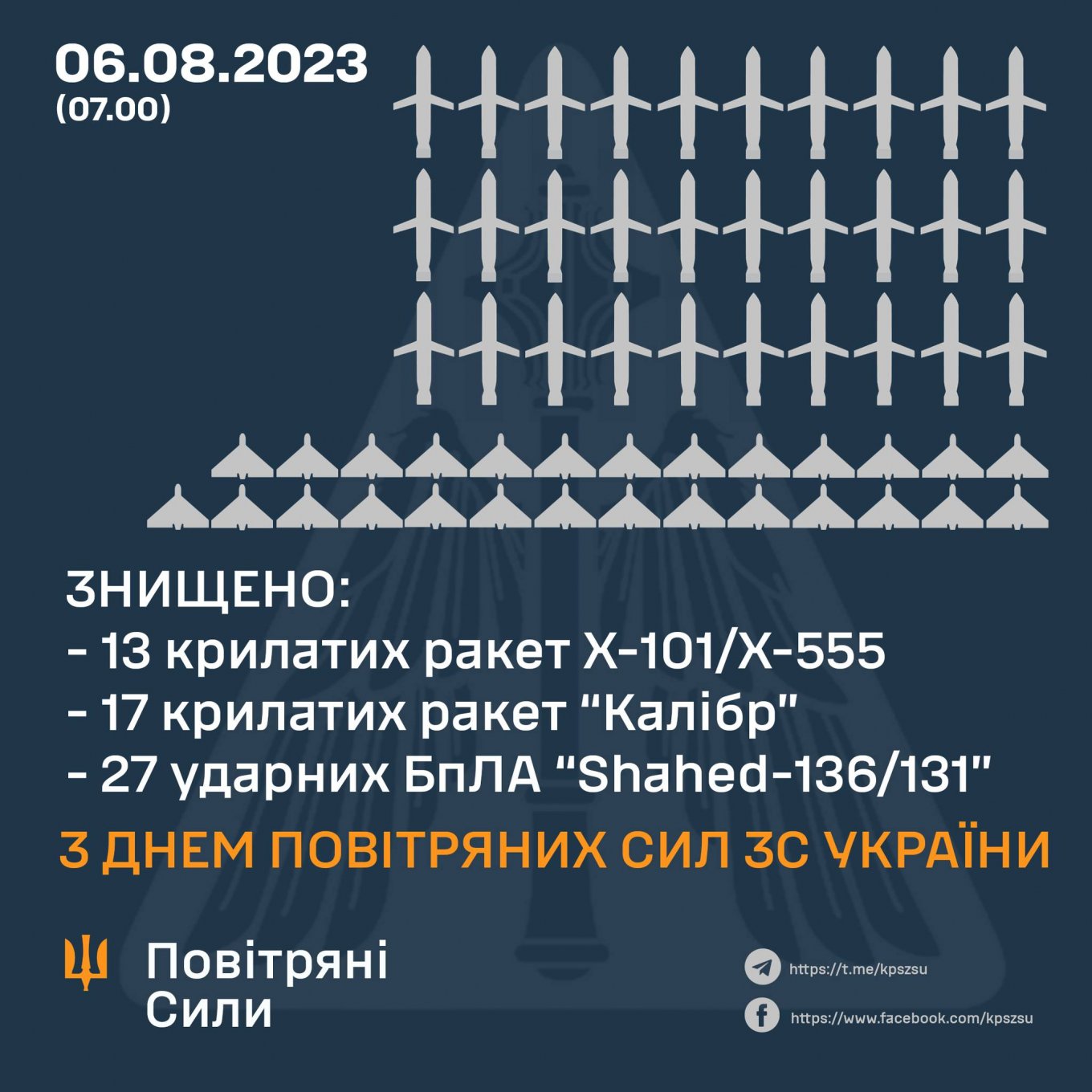 Ukrainian media, including socials, were barraged with the amount of information about the aerial attack, though a large portion of it was from unofficial sources. In that regard, we should remind that the russians actively use various means of deceit and imitates missile threat.
This time, they used the territory of belarus for that purpose. What the russian missile artillery units did was most probably a so-called "electronic launch," a representative of the Defense Intelligence of Ukraine Andrii Yusov explained in a comment to Ukrinform.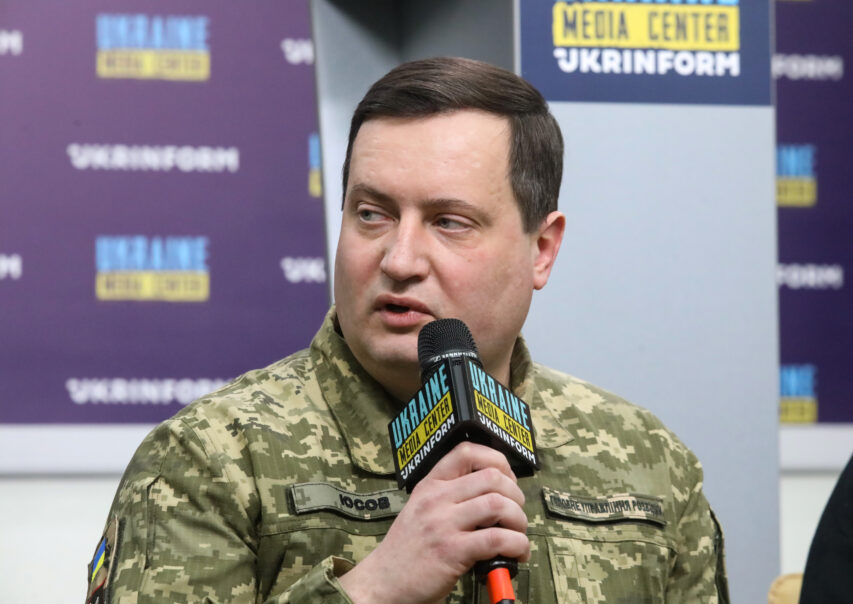 Defense Express memo: an "electronic launch" is a method of training military personnel. During this exercise, the artillery teams make all the necessary preparations for a launch: soldiers move out to the launch site, carry out all associated radio communications and pre-launch maintenance, etc. – in other words, do everything but pull the trigger.
Simultaneously or apart from that, the russian side starts targeted electronic warfare activity aimed at Ukrainian air defense systems that makes the radars see a certain type of target.
These activities caused suggestions that belarus might have taken part in this attack, in contrast to its earlier policy of passive not-interference with the war directly while providing russian forces with airfields, training, equipment, and repair services. However, Yusov noted, it was one of the means of provocation by russians seeking to "drag it into the war against Ukraine."
Read more: Chronicle of the russian federation Crimes in Ukraine (August 2023)
---
---