Polish Prime Minister Mateusz Morawiecki announced a transfer of Polish MiG-29 fighters to Ukraine in about 4 to 6 next weeks but there is no certainty in regard to how many of them will be provided. For example, Head of the Chancellery of the Polish President Paweł Szrot said his country was ready to provide up to 12 fighters, i.e. a single squadron. At the same time, President Andrzej Duda put no exact limit on the quantity of planes available for transfer.
In this context, Polish Defence24 points out that it's not only about the number of planes but also about the "modification" Ukraine gets. Although this is not a full-fledged designated modification in the general sense, the 28 MiG-29s in service with the Polish military (including six training aircraft) differ by on-board electronics and the wear level.
Read more: Polish Prime Minister Said When MiG-29 Fighter Jets Can be Transferred to Ukraine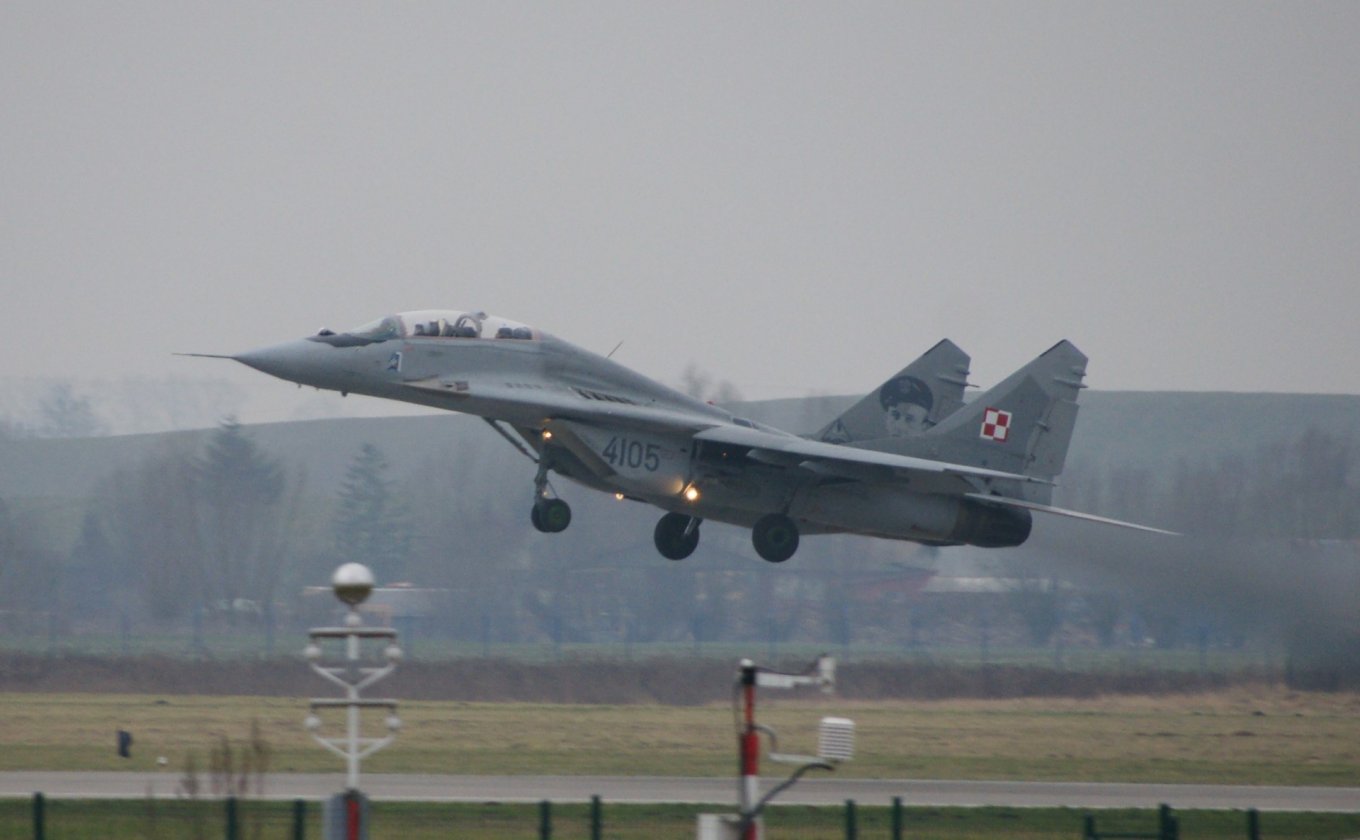 The journalists detail that 15 MiG-29 planes (10 of them received from the USSR and 5 from the Czechs) are now stationed at the 23rd Air Base in Mińsk Mazowiecki. In 2011–2014, these jets were modernized at Wojskowe Zakłady Lotnicze Nr. 2 with the help of Israel.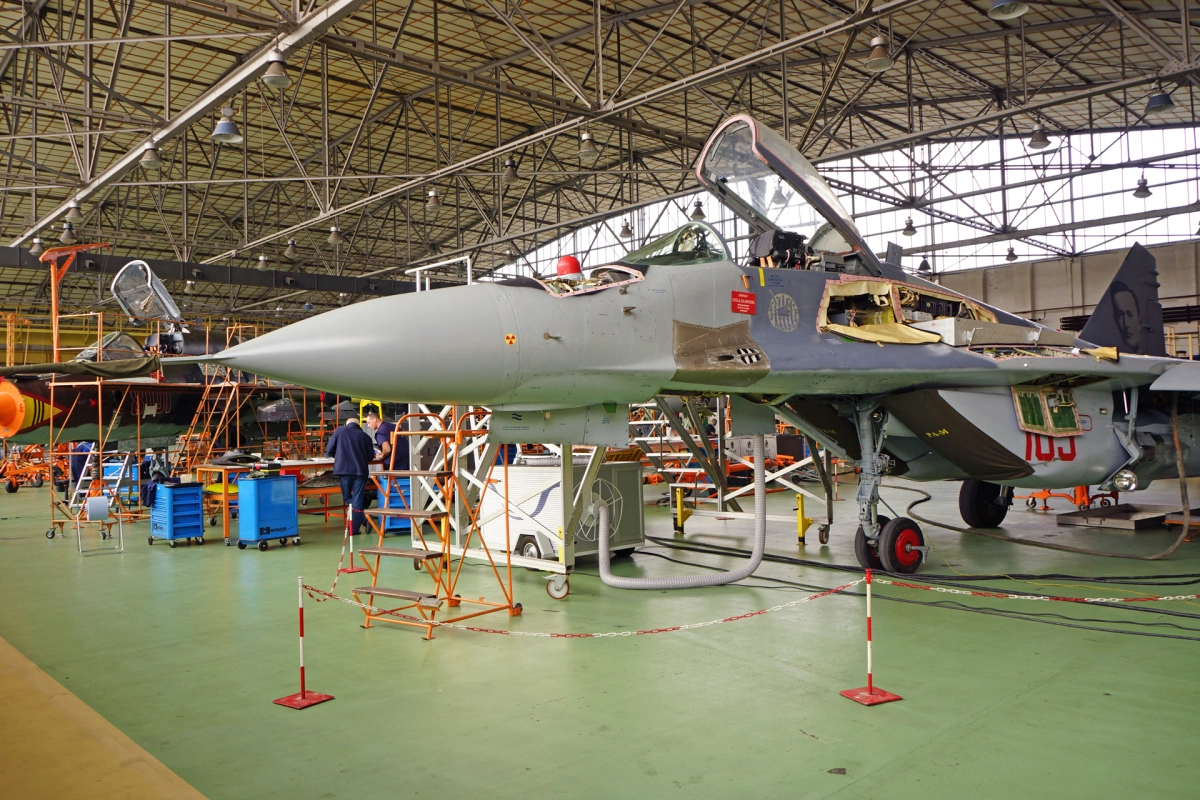 The aircraft received a new navigation system, communications and on-board computer with digital video and audio recorders for post-mission debriefing. The most significant change in the cockpit was the new HUD display and the 5x4 multifunctional indicator. As noted, these aircraft were modernized the same way as all 11 Slovak MiG-29s.
The other 13 Polish MiG-29 fighters are stationed at the 22nd Air Base in Malbork, these are a bunch of various planes received in the 1990s from Czechia and Germany. They have not undergone any significant modernization and were only adjusted to meet NATO standards by fine tuning in radar and communication systems and implementing the NATO Identification Friend or Foe system.
Since these aircraft are considered inferior, they are deployed more often – to the point that they wanted to decommission all the MiGs from the 22nd Air Base in 2012. However, the decommissioning was postponed because Poland at that time only bought 48 out of 64 planned F-16 aircraft as replacement.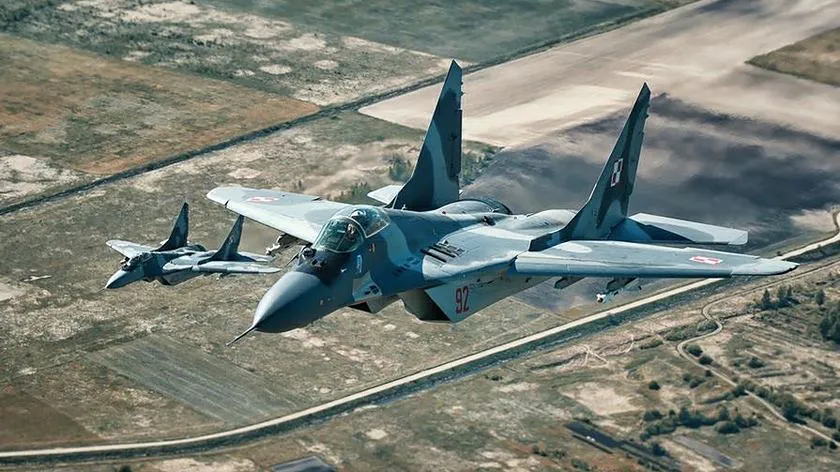 Against this background, Defence24 suggests that 23rd Air Base ordering service for the maintenance of MiG-29 simulators until 2026 may be a hint that the Polish military is expecting to replace all of its remaining Soviet fighters with Western jets by that time. Because the authors think "not only Polish pilots" will likely use these simulators.
Read more: ​Is Loss of MQ-9 Reaper Critical for the US and Will the Russians Learn Something New Getting the UAV's Wreckage
---
---