According to him, nuclear weapons in Belarus are a tool of nuclear deterrence and a tool for raising stakes.
"By the way, with regard to the nuclear weapons in Belarus, the first warheads were delivered just a few days ago. Prior to that, large-scale training was conducted on nuclear simulators. I read the original documents on the outcome of that training. The documents look quite ugly for Belarus. Russia's 12th General Directorate, the agency responsible for these weapons, wrote that the training on nuclear simulators for the Iskander system, which are stationed in Belarus in small numbers showed that Belarus was completely unprepared for the use of such weapons. However, the Belarusians showed the highest possible result in using Tochka U missiles," he added.
Read more: ​Belarusian Military's Training Exercises Raise Regional Tensions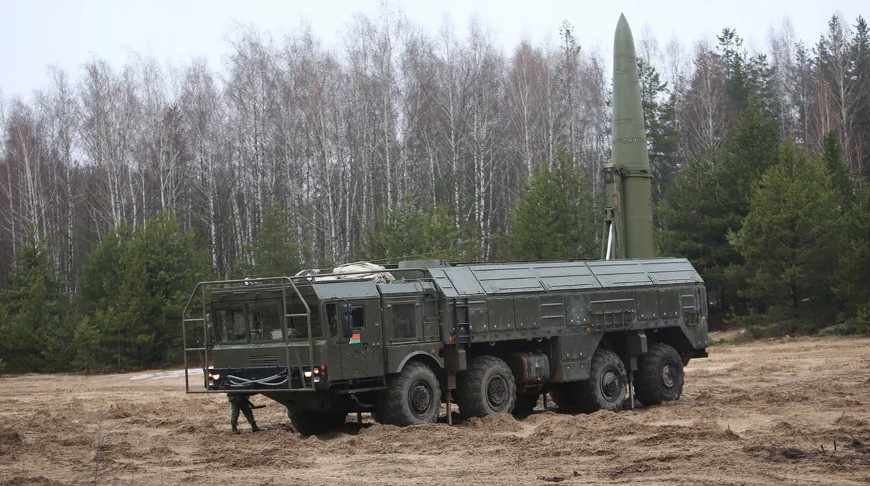 As reported earlier, on May 25, the defense ministers of Russia and Belarus signed agreements on the deployment of tactical nuclear weapons on Belarusian territory. On the same day, Aleksander Lukashenko of Belarus announced that Russian nuclear weapons were already being delivered to his country.
On June 16, Russian President Vladimir Putin announced that "the first nuclear warheads have been delivered to the territory of Belarus."
On August 22, Polish President Andrzej Duda said Russia's transfer of short-range nuclear weapons to neighboring Belarus is changing a regional security architecture.
Read more: ​Poland Deploys Military Personnel to Belarus Border Amid Escalating Tensions
---
---