On October 1, 2023, due to a strike on the Smolensk Aviation Plant, the production process of various modifications of the Kh-59 missiles was disrupted, the Defense Intelligence of Ukraine reports.
According to confirmed data, three out of four drones successfully hit their targets, causing significant damage to the manufacturing facilities of the aggressor state's military enterprise.
Read more: ​SBU Drones Successfully Targeted a Substation in the Kursk Region that Supplied Power to russian Military Facilities
The Kh-59 missile (in the Kh-59MK2 modification), classified as air-to-surface with a range of up to 280 km, is one of the types of weapons that the russian Aerospace Forces most frequently use to attack military and civilian targets in Ukraine, according to the Defense Intelligence of Ukraine.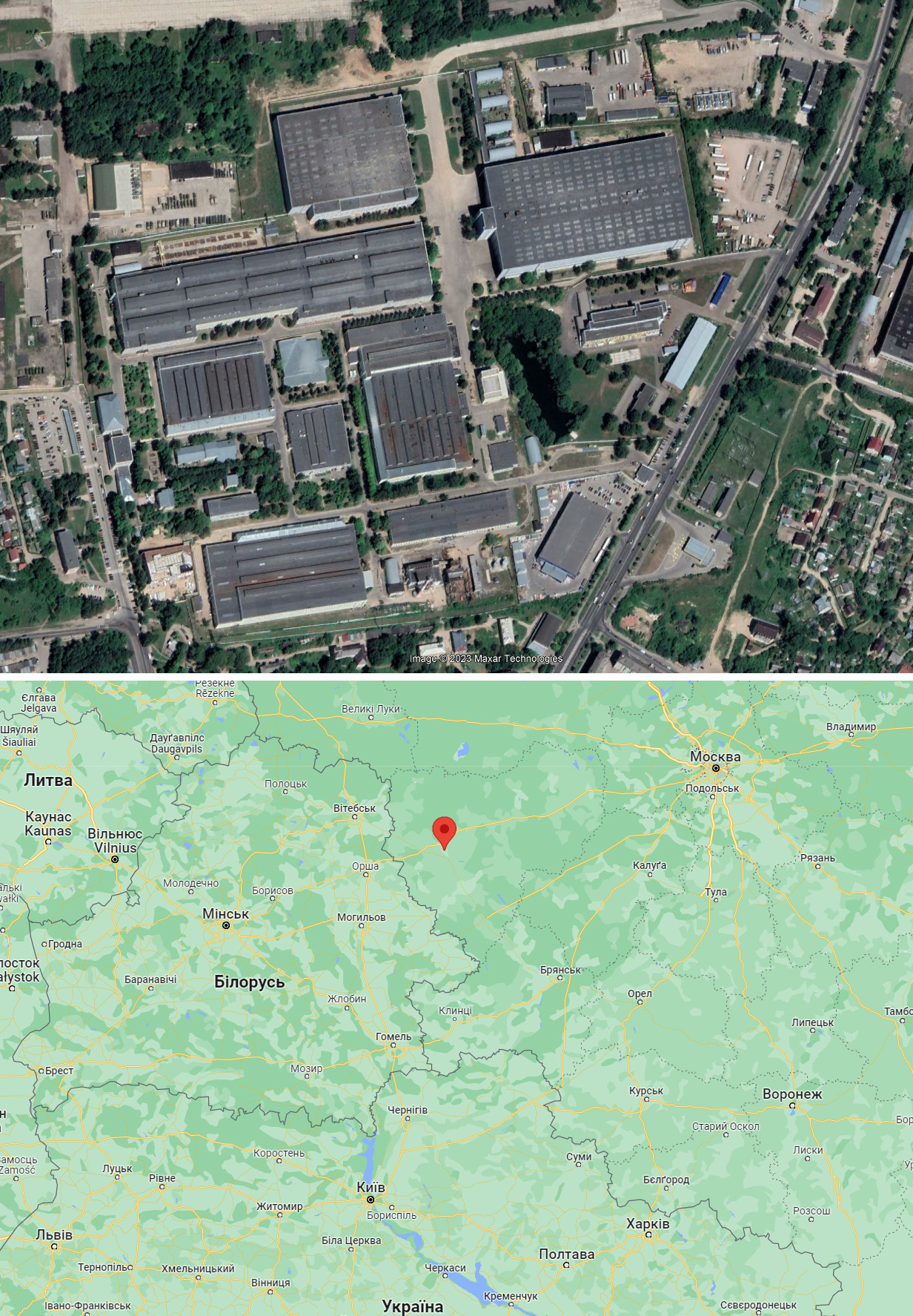 The first use of this missile was recorded in early April 2022 when russian forces targeted a grain elevator in Mykolaiv.
Depending on the version (Kh-59MK2 was presented at MAKS-2009, and an updated version with lower weight and other differences was introduced at MAKS-2015), the missile has a launch mass of up to 900 kg and 770 kg, a warhead of 320 kg and 310 kg (penetrating) or 283 kg and 310 kg (cluster). The launch range is 285 km and 290 km.
Read more: ​Kyrylo Budanov: Our Goal Is to Slow Down the Production of russian Weaponry
---
---