There's no reason to anticipate a "big war" between iran and the Taliban. The hostilities on the Afghan border took place on May 27, 2023. This conflict was of local significance and was over by the evening of the same day.
However, it would be interesting to look at the situation from another angle and see that even if there was an intent to go all out, the ruling government of Afghanistan would not have enough firepower and other potential to prevail.
Read more: Kremlin Fired Nearly 4,300 Luna And Skad Missiles In Afghanistan After Troop Withdrawal, But No Results
For starters, there's a myth that while the United States and allies were withdrawing from Afghanistan in the summer of 2021, they allegedly left hundreds, if not thousands of pieces of military equipment worth billions of dollars. But while claiming so, we should not forget that before leaving the country, the US military put out of order all the equipment that could not be evacuated, including the weapons belonging to the Afghan National Army. If needed, they smashed the vehicles with sledgehammers.
The evidence of "heaps of US weapons" in service with the current Afghan Army being a myth is the data published by the International Institute for Strategic Studies in The Military Balance 2021. As of early 2021, the army of Afghanistan was comprised of 170,000 soldiers divided into 8 corps, they had only 20 T-54/T-62 tanks (+24 in reserve), 200 M113 armored carriers, 200 MaxxPro armored cars, and around 600 MSFV armored vehicles (M1117 modification).
Artillery: 85 D-30 and 24 M114 towed howitzers, 666 mortars of the 82mm caliber, mostly the Soviet 2B14 (present in the quantity of 521 pieces).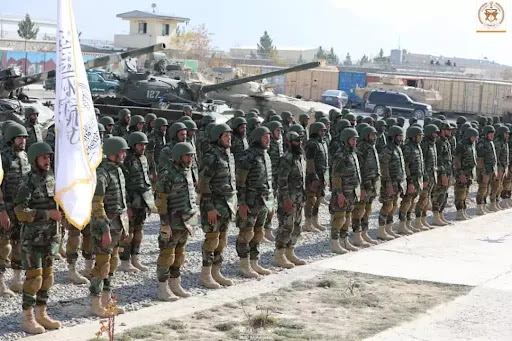 As for the tanks, those were relatively combat capable, given that the literal scrap metal was timely submitted for recycling. The Americans had plans to make a full-fledged tank battalion on M60A3 within the Afghan Army but it wasn't implemented in practice.
OSINT researchers from Oryx suggest that as of autumn 2021, Taliban units had not managed to put the M113 scattered all across the country back in service with the Afghan Army. Instead, they allegedly resorted to restoring Soviet BMP-2. The number of these infantry fighting vehicles in service is unknown.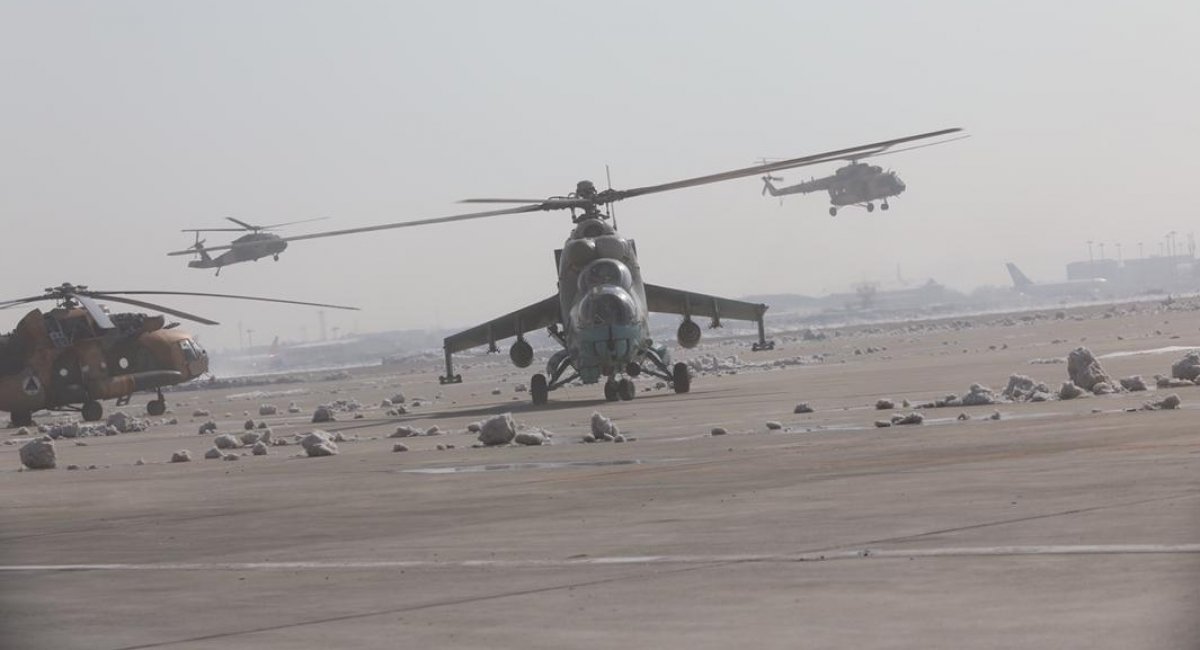 Moreover, in November 2022, Oryx analysts made a record of the Taliban apparently managing to put captured aviation back in service. Namely:
four Mi-35 attack helicopters, 10 Mi-17 helicopters of various modifications and five Mi-8MTV-1S received by Afghanistan during the 2000-2010s;
one An-26 and three An-32B transport aircraft received back in the 1980s;
10 MD 530F light attack helicopters, six UH-60 Black Hawk and four C-208 aircraft,
one Indian HAL helicopter Cheetal and some airfield equipment such as HEMTT A4 fuel trucks
Notably, the Taliban managed to capture but not repair several L-39, two A-29 and one C-130 aircraft.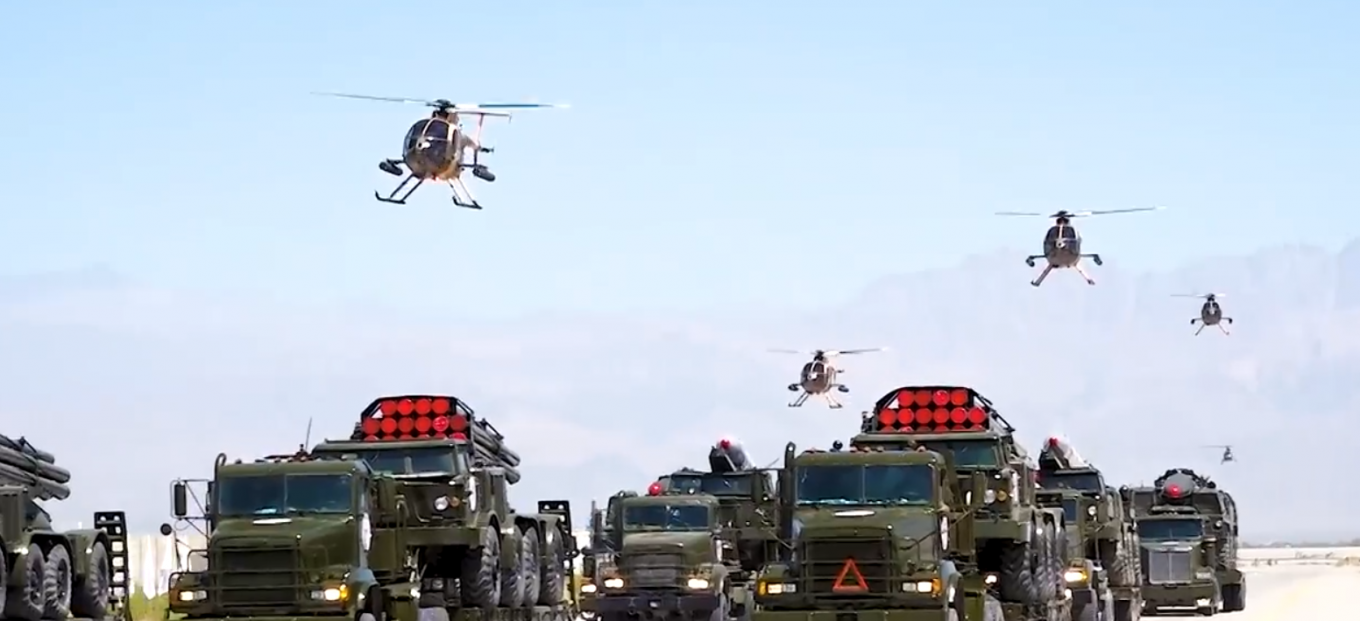 In August 2022, one of the military parades by Talibs showcased Uragan multiple launch rocket systems, Luna-M and Elbrus (a.k.a. Scud) short-range ballistic missiles, supposedly captured during the battles for the Panjshir Valley. Whether those weapon systems are operational is another question.
Even if we take into consideration that now Taliban has around 100,000 military personnel (with a plan to expand up to 150,000), according to The Military Balance 2023, this much military potential is still uncomparable to the armed forces of Iran.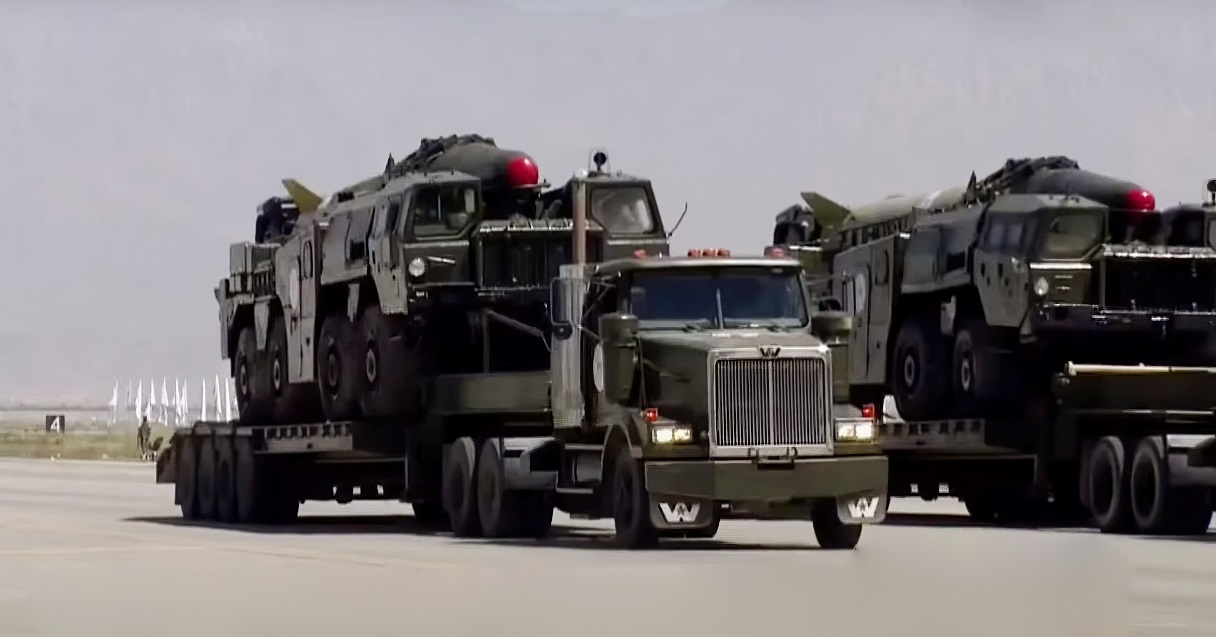 Read more: Are the L-39 Combat Training Jets Worth Trying to Shoot Down a UAV And Why It Is a Bad Idea
---
---