Soldiers of the 87th anti-tank division of the Ukrainian 45th Artillery Brigade took down another T-90M Proryv modern main battle tank of the russian army. The video of this episode they published on their Facebook page.
"Detected the target, immobilized it and then finished off," the military servicemen say about the tank they destroyed. However, there are a few details making this particular episode quite interesting.
Read more: Russians Reported on Final Stage Tests of the Arena Reactive Armor Complex For Tanks
First of all, the tank was hit with a russian Kornet ATGM: Ukrainian soldiers managed to seize it on the russian positions before. After the tank stood in place, the crew fled the vehicle.
Then, Ukrainians used a UAV to deliver two 'Molotov cocktails' on top of the disabled tank. On a side note, earlier we explained why in some cases it is important to finish off russian equipment rather than try to capture it.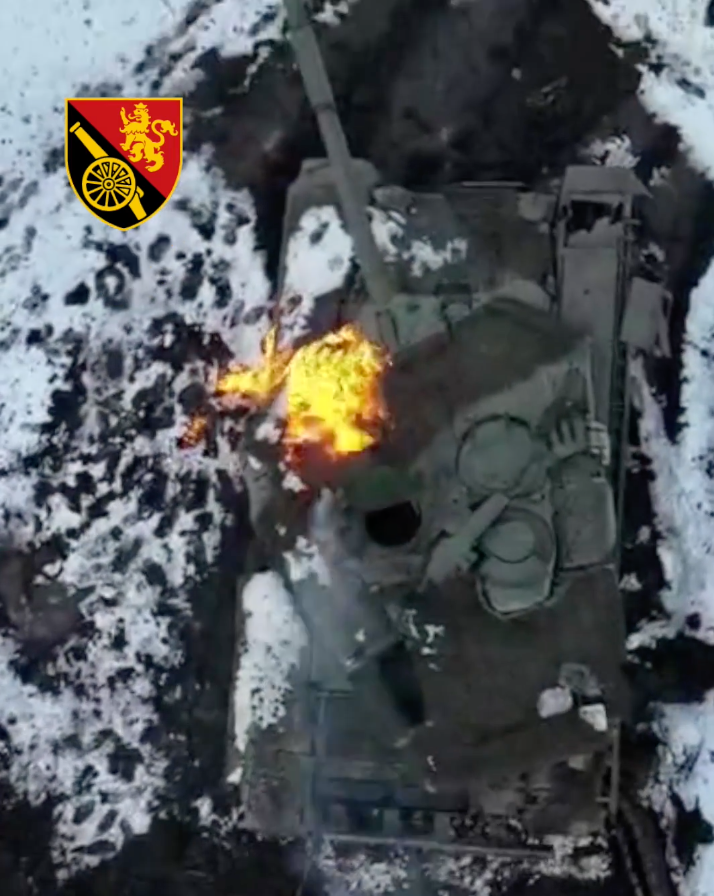 This T-90M was hunted down by Ukrainian anti-tank troops in the Svatove-Kreminna direction of eastern Ukraine.
According to Oryx, with this one, at least 18 T-90M Proryv tanks have so far been destroyed in Ukraine since the beginning of the russian invasion in February last year.
Read more: Ukraine's Ministry of Defense Analyzed the Components of the T-90M Proryv: From Rusty Microcircuits to the Questionable Ammunition Storage Solution
---
---