The first time troops from this division will deploy in Europe in nearly 80 years. This is reported on the official page of the US Mission reports.
"After 80 years, the 101st Airborne Division, known as the 'Sweet Eagles', is returning to Europe. Nearly 2,400 soldiers will be deployed to Romania, Bulgaria, Hungary and Slovakia to protect NATO's eastern flank, reassure our allies and deter our adversaries ", the post says.
Read more: ​US Shift Forces to Back NATO's Eastern Flank Amid Russia's Threat to Further Invade Ukraine
Earlier, the head of the Pentagon, Lloyd Austin, said that the US would transfer additional troops to the Baltic States if it was necessary to protect against any possible threat from Russia. Additional training of US forces with Latvia, Lithuania and Estonia is planned.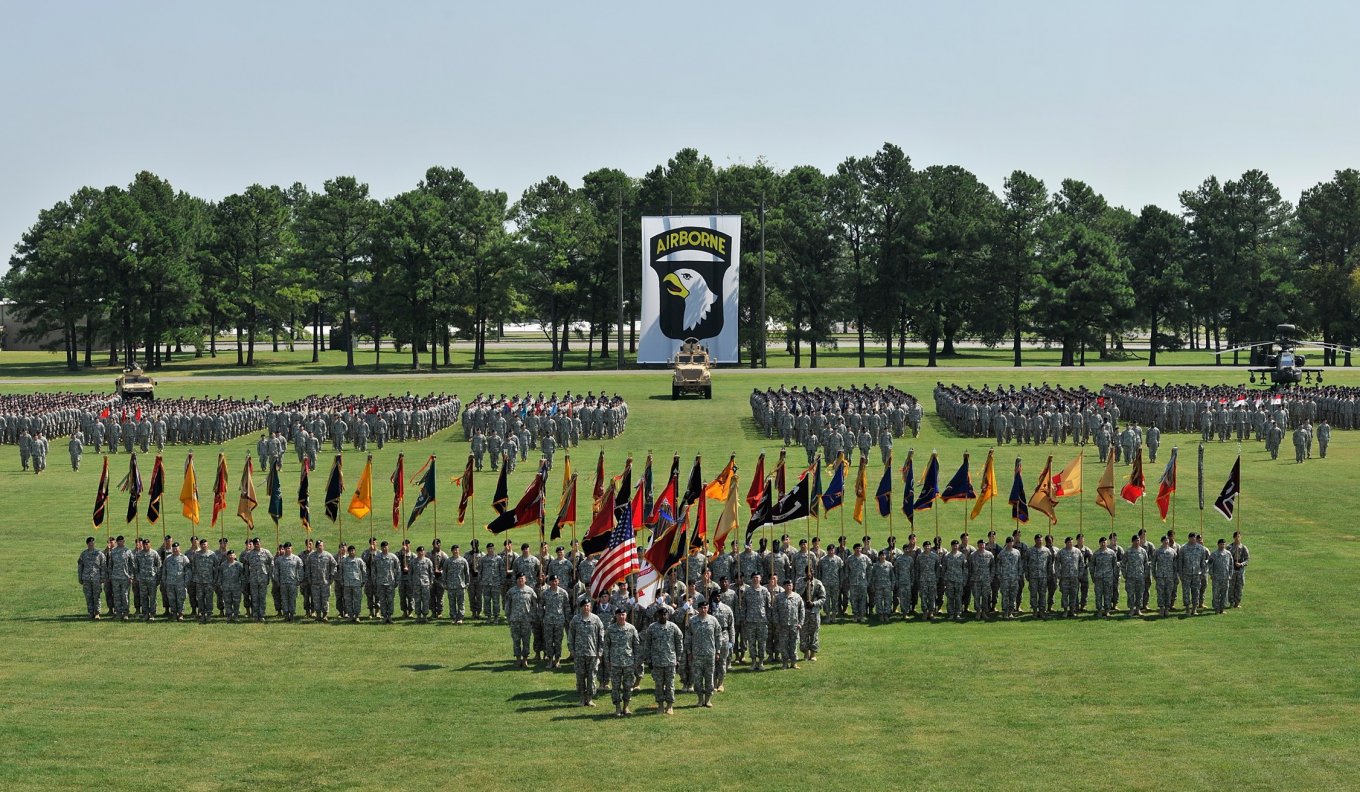 The 101st Airborne Division (Air Assault) ("Screaming Eagles") is a light infantry division of the United States Army that specializes in air assault operations. It can plan, coordinate, and execute multiple battalion-size air assault operations to seize terrain. These operations can be conducted by mobile teams covering large distances, fighting behind enemy lines, and working in austere environments with limited or degraded infrastructure. Its unique battlefield mobility and high level of training have kept it in the vanguard of U.S. land combat forces in recent conflicts: for example, foreign internal defense and counterterrorism operations in Iraq, in Afghanistan, and in Syria, as part of Operation Inherent Resolve.
Read more: ​Military Expert Explained Why russians Failed With Their "Terminator" Tank Support Vehicles
---
---