belarusian commanders have enough faith in their subordinates to believe they can shoot down a drone with blank ammunition, at least the video published by the belarusian ministry of defense suggests so. The caption under the footage goes:
"During another stage of a special training by the armed forces with the military command staff and military sustainment units at the 43rd Missile and Ammunition Arsenal, suppression and destruction of enemy UAVs was worked out." The video itself is provided below:
Read more: ​Russians Blow Up Road at Ukraine-russia-Belarus Border, Fearing Offensive on the Country
In this footage, a ZU-23-2 anti-aircraft gun crew is shooting into the sky. The gunner fires from the gun itself while the assistant gunner takes out his own AK-74 rifle with a blank-firing adapter and opens "fire" of his own. The details were noted by the Belarusian Hajun community.
On the part of Defense Express we should add that the assistant gunner's task in this situation should be working with the ZU-23-2 standard sighting system called ZAP-23 and adjusting the fire based on the distance to the target, its route, and speed – not ride the gun like a carousel while shooting blanks.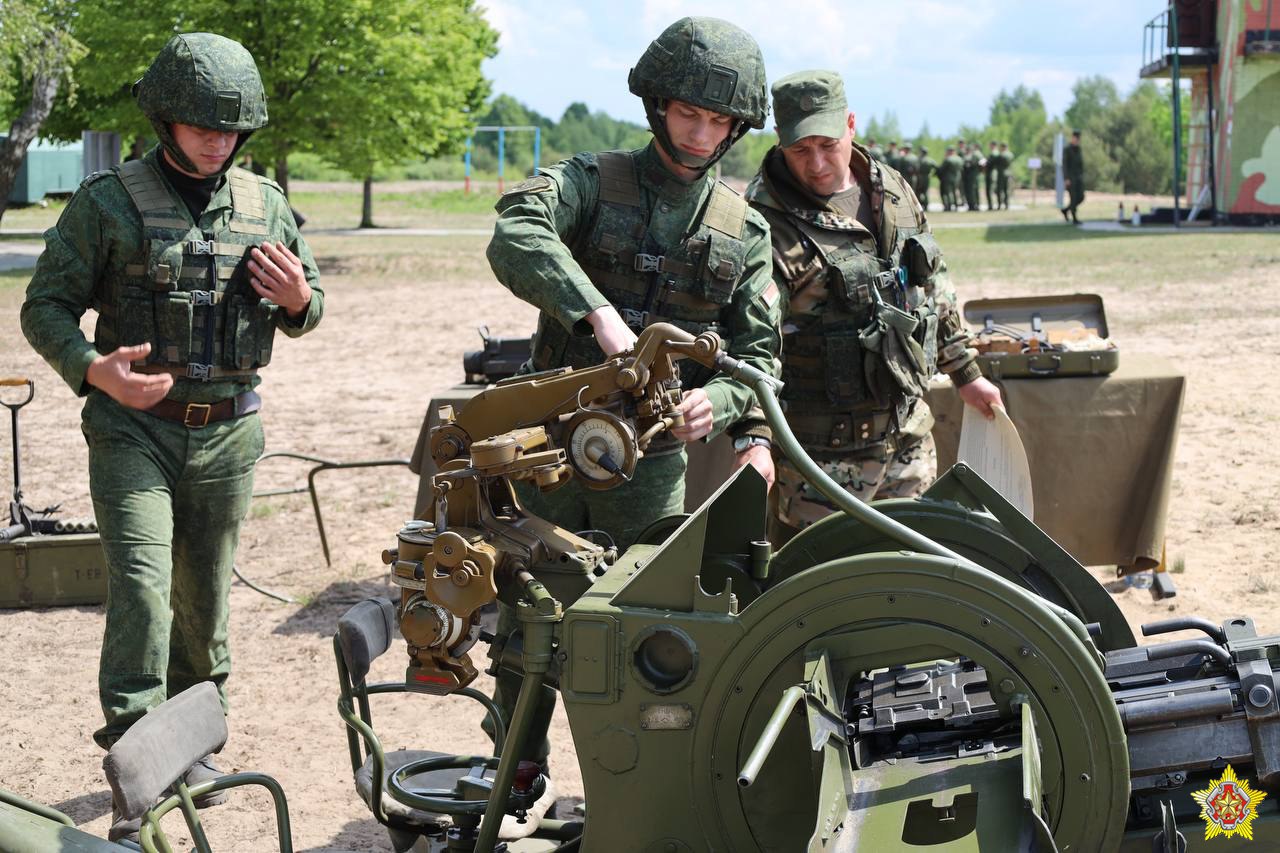 We can also spot three other members of the ZU-23-2 squad, the commander and two loaders, the latter are shooting their rifles, too. At the same time, as the logic of the belarusian command suggests, the squad commander must be underworking because he didn't take his PM pistol as well.
Though the hallmark of the bizarre in this situation is that this kind of "training" is carried out at the 43rd Arsenal. This weapon storage unit in the Gomel Region was used as a warehouse for nuclear warheads to the 8K14 missiles fired by Elbrus systems (a.k.a. Scud) back in the USSR times.
Currently, this arsenal is known as a site for disposal of outdated ordnance but given that russia is planning to keep its nuclear weapons in belarus, this military unit becomes one of the first-in-line candidates to renew its former status.
Read more: Air Defender 2023: What is the Legend of the NATO Drills and Why russia Should be Concerned
---
---