Satellite images from Planet Labs as of July 19, 2023 show that the russian invaders have begun to use the airport in temporarily occupied Luhansk to base their army aircraft. This airfield has not been operational since 2014.
At the time of filming, a total of 15 russian Army helicopters were stationed at the airport, including: five Ka-52, three Mi-28 and eight Mi-8/Mi-17 helicopters. Usually there are from 12 to 16 russian helicopters, including the Mi-24, writes OSINT analyst Tatarigami_UA in his publication.
Read more: ​Advancing UAV Technology: Ukraine Tests SpyGun Drone for Reconnaissance on the Frontline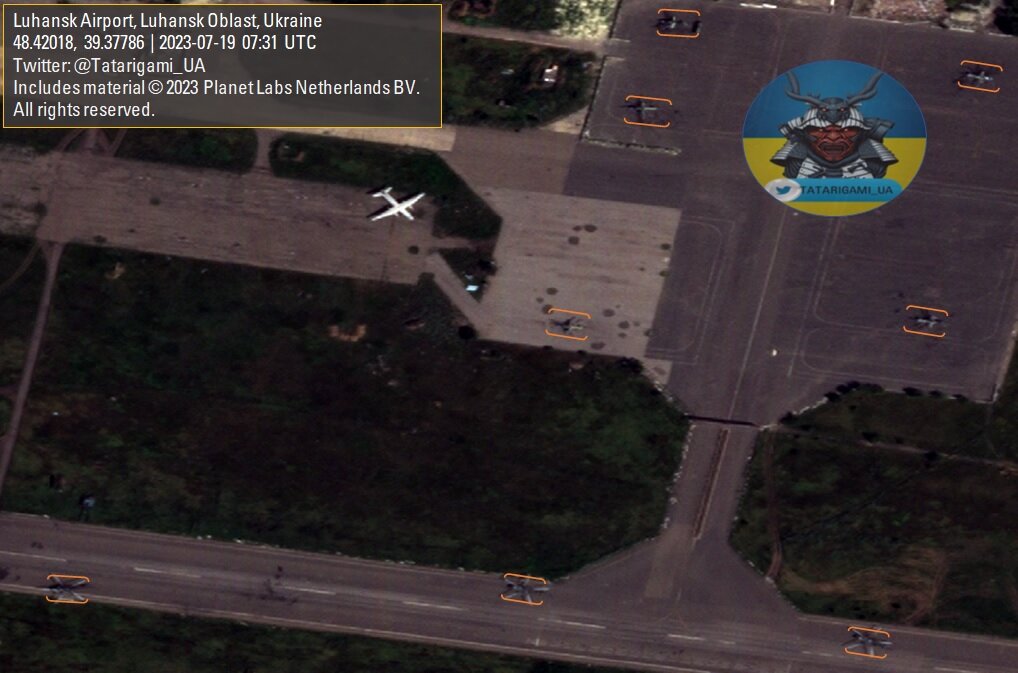 The analyst emphasizes that the russian military only relatively recently began to use the airfield in temporarily occupied Luhansk as a base for its attack and assault helicopters.
This airport was chosen precisely because it is located 100 km from the front line, respectively - outside the zone of damage of long-range systems of the M142 HIMARS and M270 types. And at the same time, such a relatively short distance allows the russian helicopters to cover the distance to the front line in up to 30 minutes.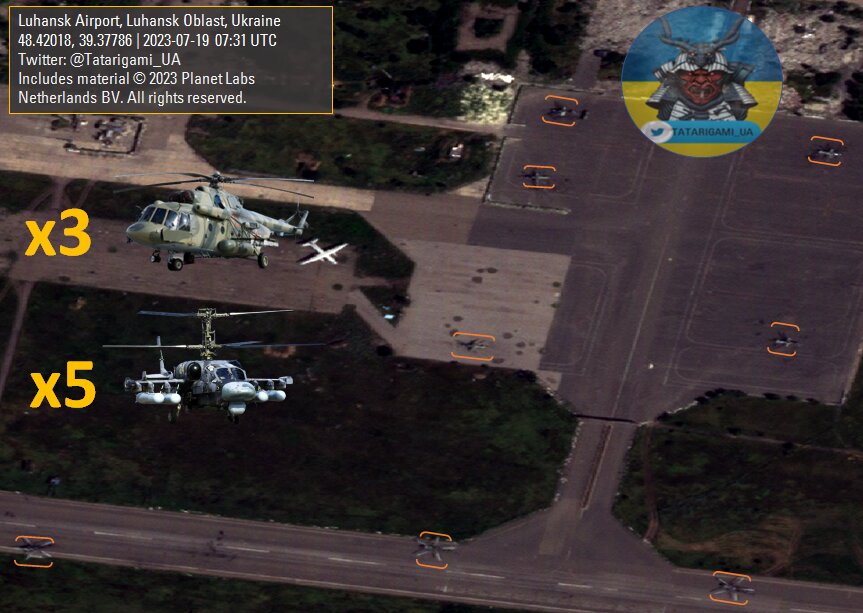 Tatarigami_UA claims that the russians have organized a fairly powerful anti-aircraft defense system around the Luhansk airport, which, however, is not "insurmountable".
Accordingly, if it is possible to attack the russian army helicopters at this airport, the russians will be forced to move their army aircraft even further from the front line, which, in turn, will increase the approach time for the invaders.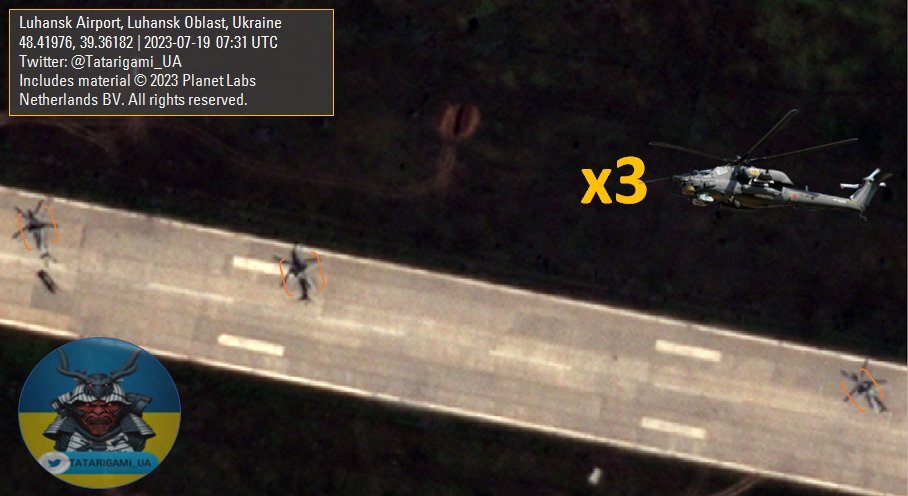 As Defense Express reported, the Satellite Showed Successful Hits by Ukrainian Forces on russian Invaders on Airfield in Crimea.
Read more: Ukraine's Troops Are Succeeding in Tavria direction
---
---