Another explosion happened in the occupied Crimea, this time near the city of Feodosiia. Local residents reported a series of powerful explosions there.
Photos that appeared soon afterward show the traces of air defense missiles and smoke rising from the ground – apparently, the praised airtight defense around the Crimean Peninsula once again did not manage to intercept an attack from above. But the Kremlin-backed governor of Crimea Aksyonov nonetheless stated that one missile was shot down without damage on the ground.
Read more: Explosions In Sevastopil: New Unmanned Surface Vessels And What Consequence of Such Attacks Might Be
Either way, the fact this explosion took place in Feodosiia is interesting in itself. So far, this is the most remote region of Crimea that saw unrest since the beginning of the all-out Ukrainian-russian war. It is located as far as 300 km away from the nearest possible launch point.
Another notable detail is that there are relatively few military facilities in the area compared to other regions on the occupied peninsula. The city itself has military bases, including the permanent deployment base of the 56th air assault regiment, the 501st russian marine battalion, and the 31st testing center specialized in naval weapons.
But all of these are situated within the city, while a truly interesting facility is a bit further, and it looks like a logical target for a long-range missile attack – the positions of a special radar company, military unit number 66571 that is next to the deployment positions of the 18th air defense regiment equipped with S-400 missile systems.
Despite its dull name, this facility is fairly famous, it is even one of the tourist attractions in Feodosiia and is often labeled as the "space monitoring center."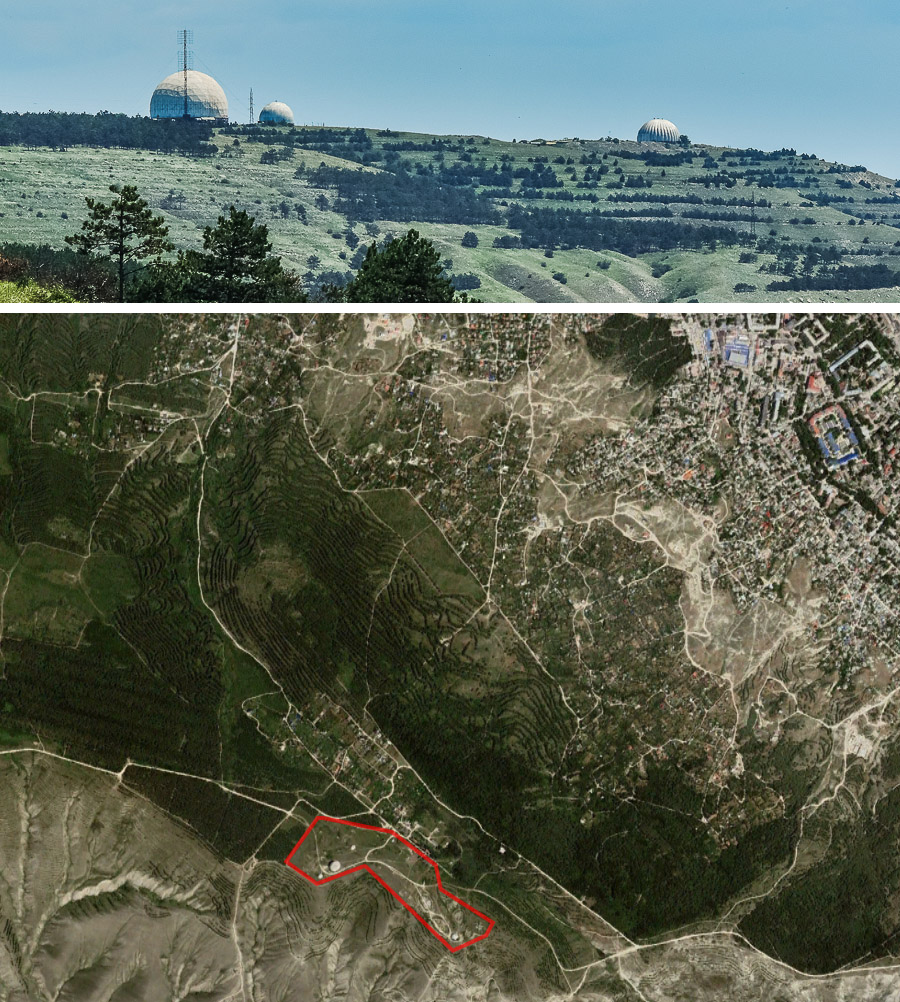 In reality though, it could not be farther from researching space because even public data tells us that in Soviet times, underneath these radio-wave transparent domes, antennas of the 57U6 Periskop-VM radar system were hiding. This system was intended to detect aerial targets, particularly small cruise missiles barely visible against mountainous terrain and in conditions of active enemy EW interference.

But the real capability of this Soviet system is questionable. In 2016, it was spotted in company with a newly deployed Nebo-U radar designed for long-range radar scanning. The maximum detection range of air objects is declared 700 km, and the detection range for targets like a fighter jet is 310 km at altitudes up to 10 km.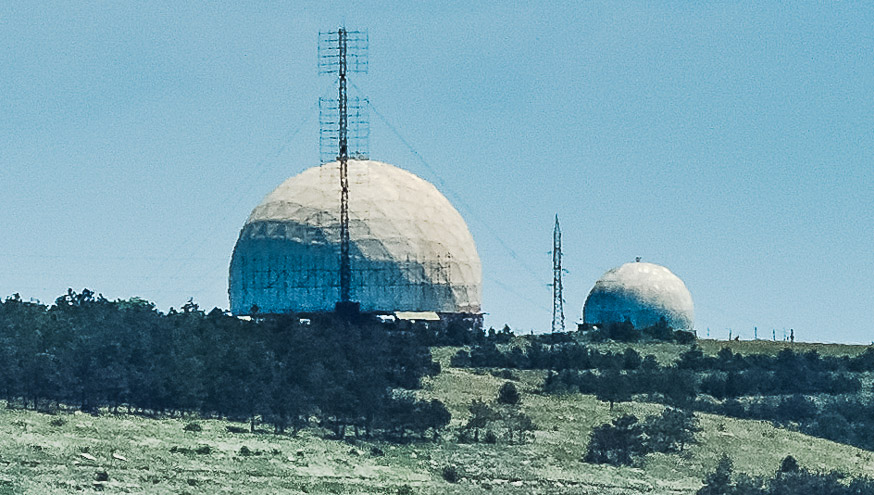 Later, russia developed a modernized, visually similar Nebo-T version; the first prototypes started coming into the russian army in 2020. It is said to be able to see ballistic targets up to 600 km around it. These systems are very valuable and scarce in the russian military, they play a key role in ensuring stability and vision for the entire air defense complex.
If they get hit, it would be an incident of great importance having a direct negative impact on the effectiveness of air defense in the russian-occupied Crimea.
Read more: ​Kamikaze Drones in Belgorod and Tuapse: Analyzing Ukraine's Capabilities for Long Range Strikes and Attack Routes
---
---