As Mykhailo Fedorov, the Deputy Prime Minister and Minister of Digital Transformation, stated in his Telegram, drone hunters are already in Ukraine.
"Shahed Hunters are already in Ukraine. They are protecting energy facilities from Russian drones...
Read more: ​Ukrainians Raise Funds to Buy a "Shahed Hunter"
So far, we have purchased six systems for countering enemy drones. These are state-of-the-art defence technologies that protect US strategic facilities.
A complex of radars and jammers helps detect and block enemy UAVs and launch its own drones.
Fortem DroneHunter F700 is an autonomous drone with radar control and artificial intelligence. It flies at a speed of more than 100 km/h, intercepts and lands enemy drones." - emphasised Mykhailo Fedorov
Fortem Technologies is a leader in airspace security and defense for detecting and defeating dangerous drones. In 2022 company has announced new smaller portable counter-UAS system in direct response to the crisis in Ukraine. Working closely with the Ukrainian Ministry of Defense, Fortem provided Ukraine with a number of the Fortem SkyDome man-portable counter-UAS solutions, as well as on site training and support. The solution included the Fortem DroneHunter, which removes drones from the sky autonomously day and night.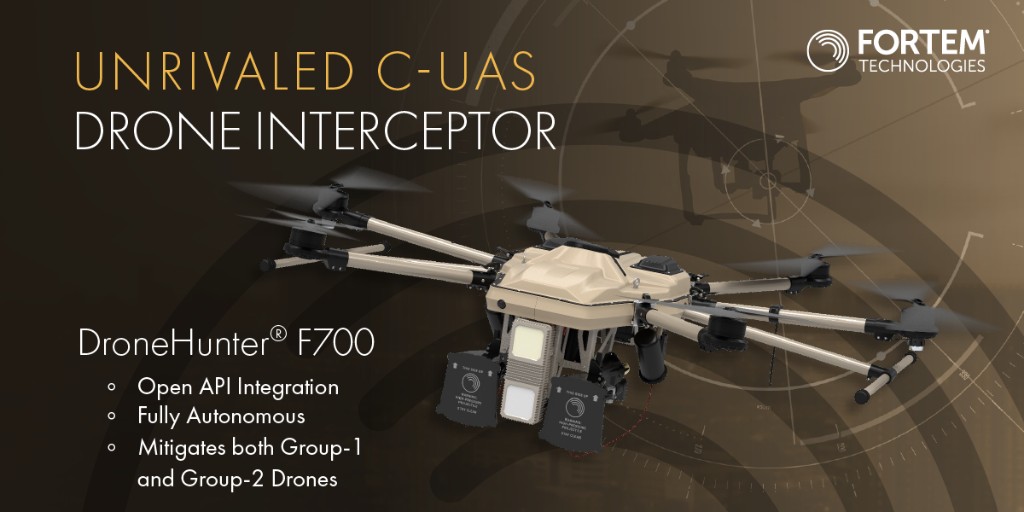 Ukraine has a dire need for portable counter-drone technology to detect and disarm Group 1 and II enemy surveillance drones. Recognizing this, Fortem took its pre-existing portable counter-UAS system and further miniaturized and simplified it for use as an expeditionary rapid deployment system.
Currently, Fortem Technologies is deployed in the U.S., the Middle East, Asia and, most recently, Ukraine. Additionally, Toshiba recently chose Fortem as their counter-drone partner worldwide.
Read more: ​What Ukraine Really Needs to Protect From iranian "Shahed" Drones and Ballistic Missiles
---
---