Reznikov said several such vehicles were deployed at the front: "I have said before that it is always a pleasure to try out the vehicles that go to the frontline, and when it comes to Ukrainian-made ones, it is a pleasure! "
Two of these vehicles are already in service in different units. For example, a convertible Bohun was made especially for airborne and assault troops, with the cab removed. Other units are currently field-testing the vehicles and mounting various weapons. There is even a medical evacuation variant. Moreover, there are already requests from individual commanders.
Read more: ​Poland Starts Preparation for the MSPO 2023 International Defense Industry Exhibition
The Bohun adaptation of Sherp all-terrain amphibious vehicle, a unique and versatile vehicle designed to traverse various challenging terrains. Its exceptional off-road capabilities allow it to conquer mud, snow, water, ice, and uneven landscapes with ease.
As Bohun's technical data are unknown, but they can be be approximate to the Sherp, as it is obviously the reference vehicle. But these data are only to consider as an indication.
The Sherp features a distinctive and compact design, resembling a small box-shaped cabin placed on top of massive self-inflated tires. These large tires, measuring around 1,60m in diameter and 80 cm in width, provide exceptional buoyancy and traction. They also act as pontoons, allowing the Sherp to float and navigate through lakes, rivers, and other water bodies, achieving a top speed of approximately 6 km/h (3.7 mph) in water.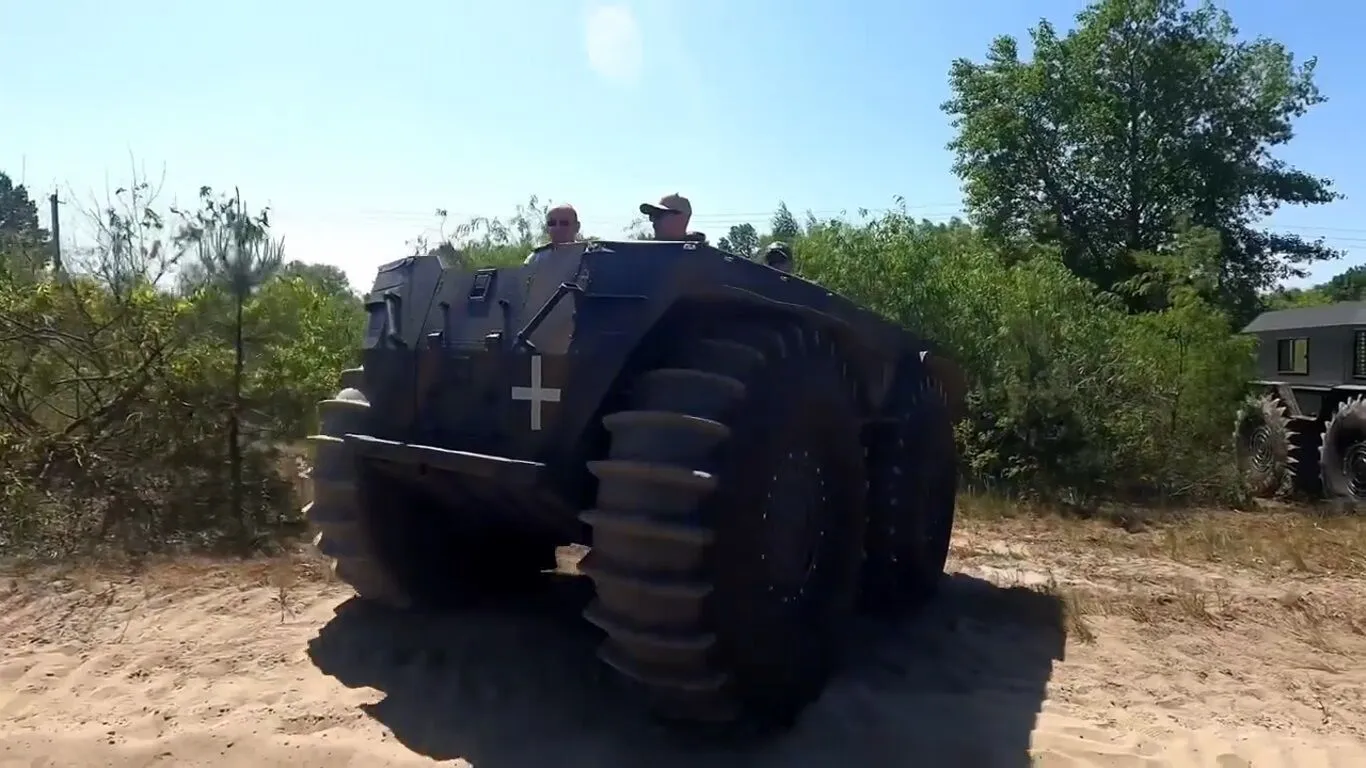 Equipped with a powerful diesel engine, typically with a displacement of 1.5 to 2.4 liters, the Sherp delivers a moderate power output ranging from 44 to 67 horsepower, which is sufficient for its intended purposes. Its all-wheel-drive system enables it to maneuver through challenging terrain, climbing obstacles up to 1 meter (3.3 feet) in height. With a ground clearance of around 600 mm (23.6 inches), it can easily navigate through deep snow, mud, rocks, and other obstacles.
The Sherp can accommodate two to four passengers, including the driver, depending on the model. Its interior is designed to be simple and functional, with basic controls and instrumentation for easy operation. Safety features such as roll bars, seat belts, and reinforced body construction are incorporated to ensure passenger safety.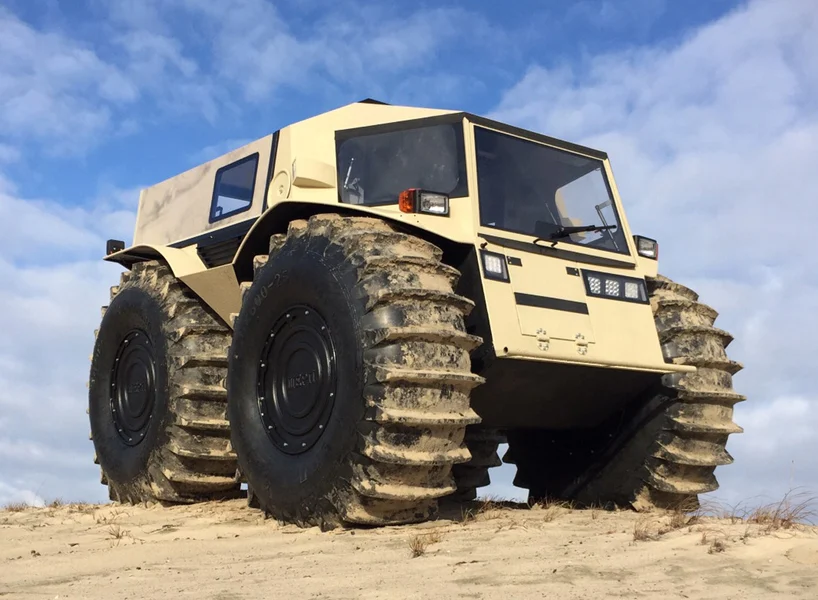 The Sherp finds application in various fields, including off-road exploration, search and rescue operations, support for the oil and gas industry, environmental research, and recreational activities. Its endurance capabilities are remarkable, with a large fuel tank capacity ranging from 58 to 75 liters, allowing it to cover long distances without refueling. Its robust construction and reliable components contribute to its overall durability.
Read more: What Kind of Army Has Eritrea, russia's Ally, and Does its Special Force Even Exist
---
---