Moscow continues to try and find at least one buyer for its Su-75 Checkmate fighter project, showcased with great fanfare in July 2021. Despite being designed primarily for export, the aircraft failed to gain any interest, particularly from African and Asian nations, the target customers of this effort.
The other day, the russian Federal Service for Military-Technical Cooperation published an open notice saying the Kremlin is "open to dialogue and cooperation with partners on this project in various formats of mutual interest," as reported by russian media.
Read more: ​Russia Claims to Develop Cruise Missile for Su-57 Aircraft with Over 2,500 km Range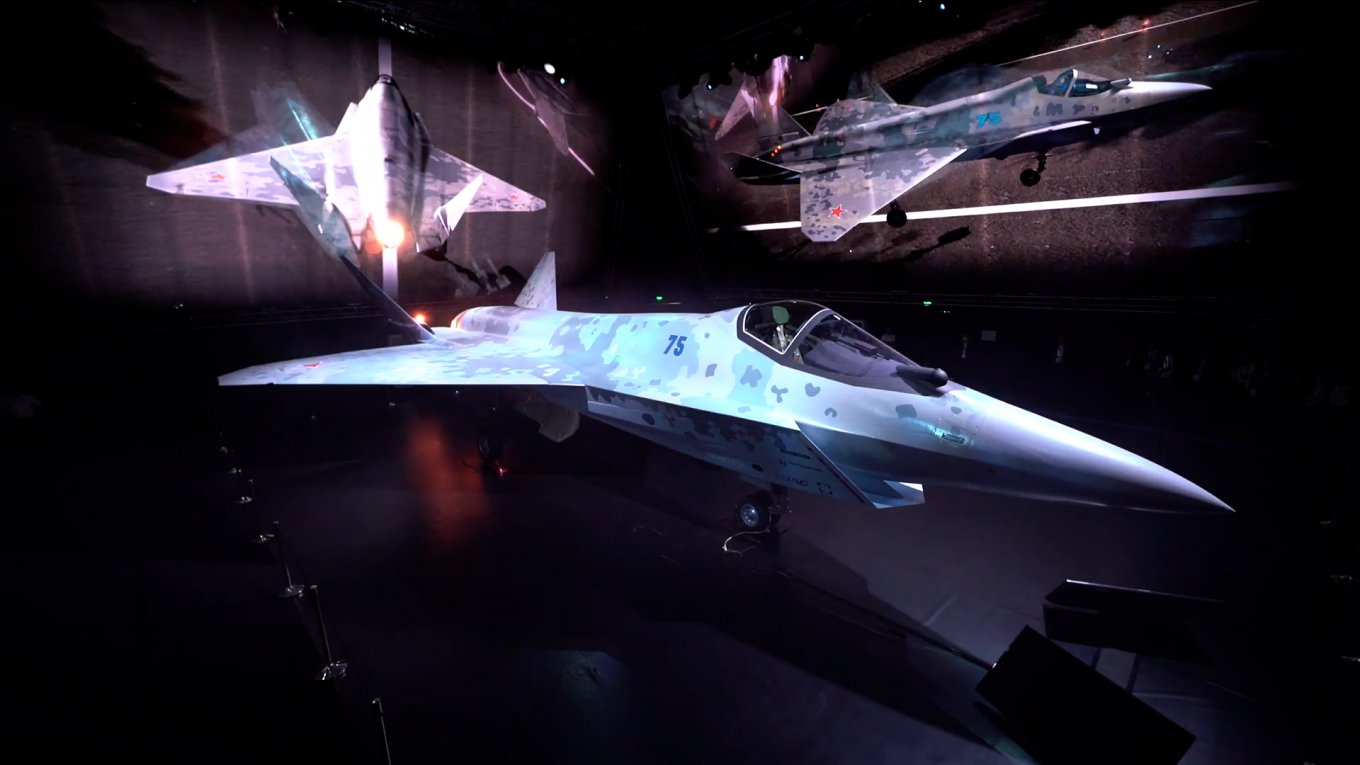 Considering the tendency in russian media to portray even routine visits to exhibition stands as interest and describe illusory contracts, these words mean they practically admit that no one has a genuine interest in the Su-75 Checkmate at all.
Moreover, at this point russia is trying to sell not even the aircraft itself but "thin air," because according to russian trade minister Denis Manturov, the first Checkmate prototype "may be created by the end of 2025".
In other words, he implies that Su-75 could perform its maiden flight in 2026, although, given the traditional delays in russian official development schedules, this deadline is prone to shifting further into the future. Next, there is added uncertainty of protracted testing phases, which can extend for years, if not decades.
Comparatively, the Su-57 made its maiden flight in 2010, with reports of commenced serial production dated 2019. Plans to use it as a replacement for Su-27 aircraft, including Su-30 and Su-35 modernizations, initially involved an order for 76 aircraft, yet the fulfillment timeline remains unclear. On top of that, the prospect of selling Su-57 to India, with almost full localization of production, so far had no success either.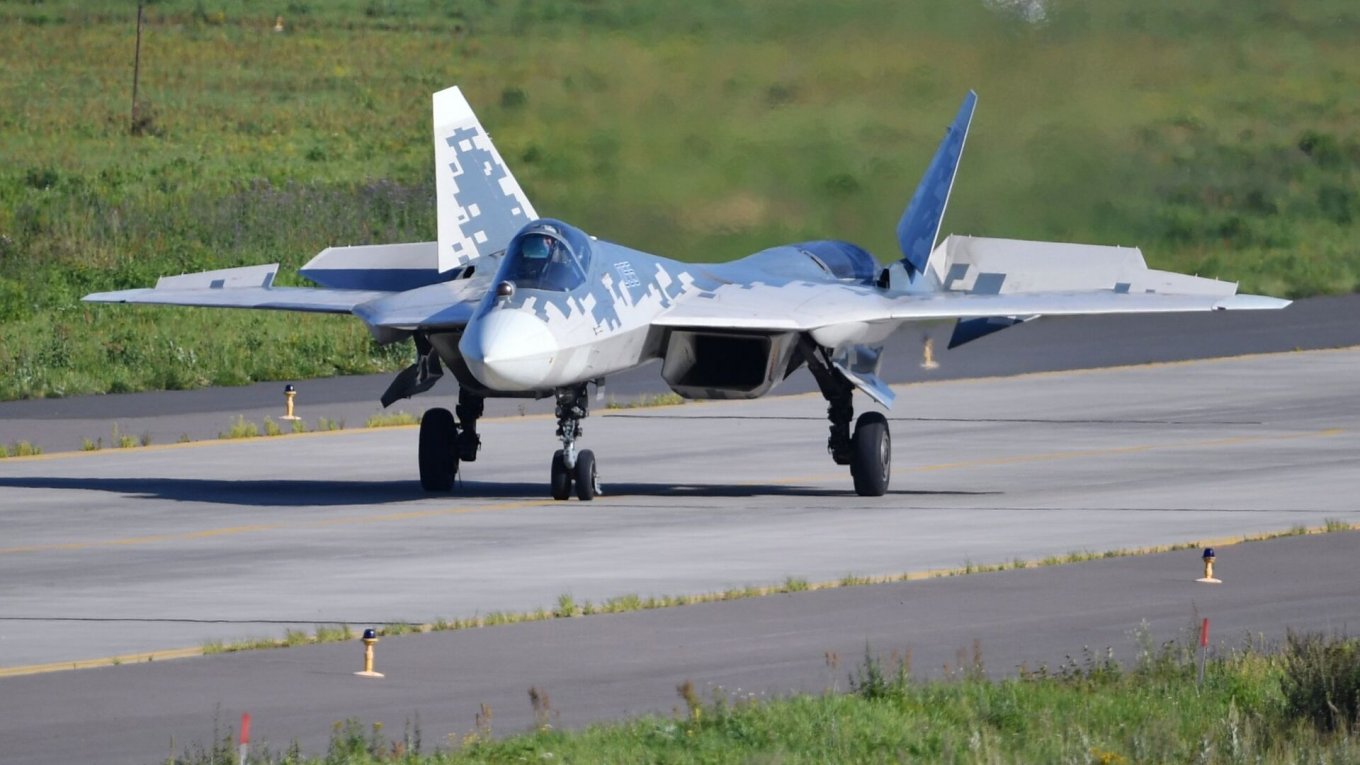 Contrary to claims of the Su-75 Checkmate's swift year-long development, only a scale model and promotional videos exist to date.
Selling a combat aircraft that may materialize in the 2040s faces additional hurdles, given the toxic reputation of russian weapons globally and the sanctions imposed on them.
Moreover, there are still concerns about whether the russian federation will be able to fulfill orders despite the ongoing large-scale war it started in Ukraine and whether it can ensure long-term maintenance of these fighter jets.
For reference: the Su-75 Checkmate is an aircraft that "aims to fill the niche that appeared due to the decommissioning of MiG-21 on the global market," as exclusively explained to Defense Express by Ukrainian aircraft developer Oleksandr Los. Basically, it is a MiG-21 with improved stealthiness, digital systems, and precision-guided weapons integrated into its kit.
Read more: Russia Losing Own Position on International Military Aircraft Market
---
---