russian weapon maker Kalashnikov Concern continues to add more problematic novelties to its flawed creation, the AK-12 assault rifle that has been gradually deprived of all the distinctive features it had in the beginning of development. This gun was designed 12 years ago but adopted by the russian military only in 2018, after a reverse-modernization, and shortly afterward it had to be remodeled once more in 2020.
But the experience of real combat application of this weapon in Ukraine was so negative it prompted the russian ministry of defense to request another round of changes from the manufacturer. The other day the new design was officially revealed, it was named AK-12 "of the 2023 edition," or simply AK-12/23.
Read more: ​The russians Found a Radical Solution to the russian AK-12 Rifle's Flaw, and It's Hilarious

The general review of the changes in this iteration was published at the end of last year. Despite criticism even in russia, the developers did not change their mind on the key aspects. For example, there was a problem with a unique fastening device at the muzzle which did not support silencers made by third companies while the standard suppressors from Kalashnikov were in short supply.

So the solution introduced by the arms concern was to make the muzzle brake irremovable, then the silencer is attached on top of it, with no non-standard devices allowed. That is how Kalashnikov chose profit from selling branded sound suppressors over common sense.
Also, the new AK-12/23 received a new forearm made of a more heat-insulating plastic. The burdensome two-round burst firing mode idea has been completely abandoned, the firing mode selector was changed from the bulky ledge to a small lever toggled with the gunner's thumb.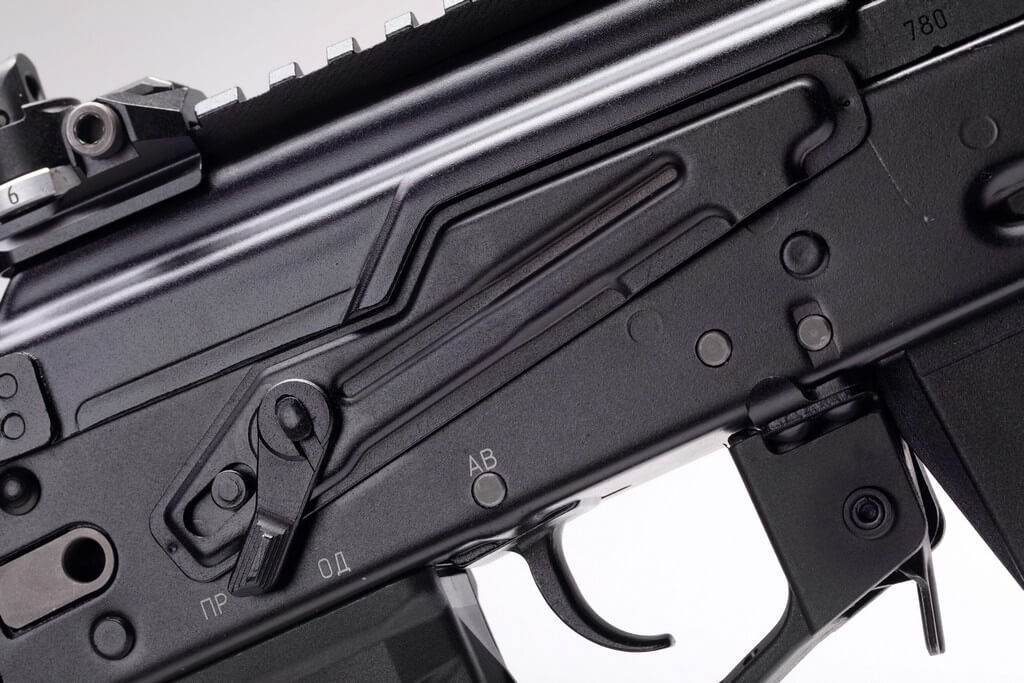 The same toggle is now present on both sides of the handle which may be considered an "astronomic" progress in a design that has been unchanged since 1947. No less impressive is the flip-up rear sight with holes of different diameters.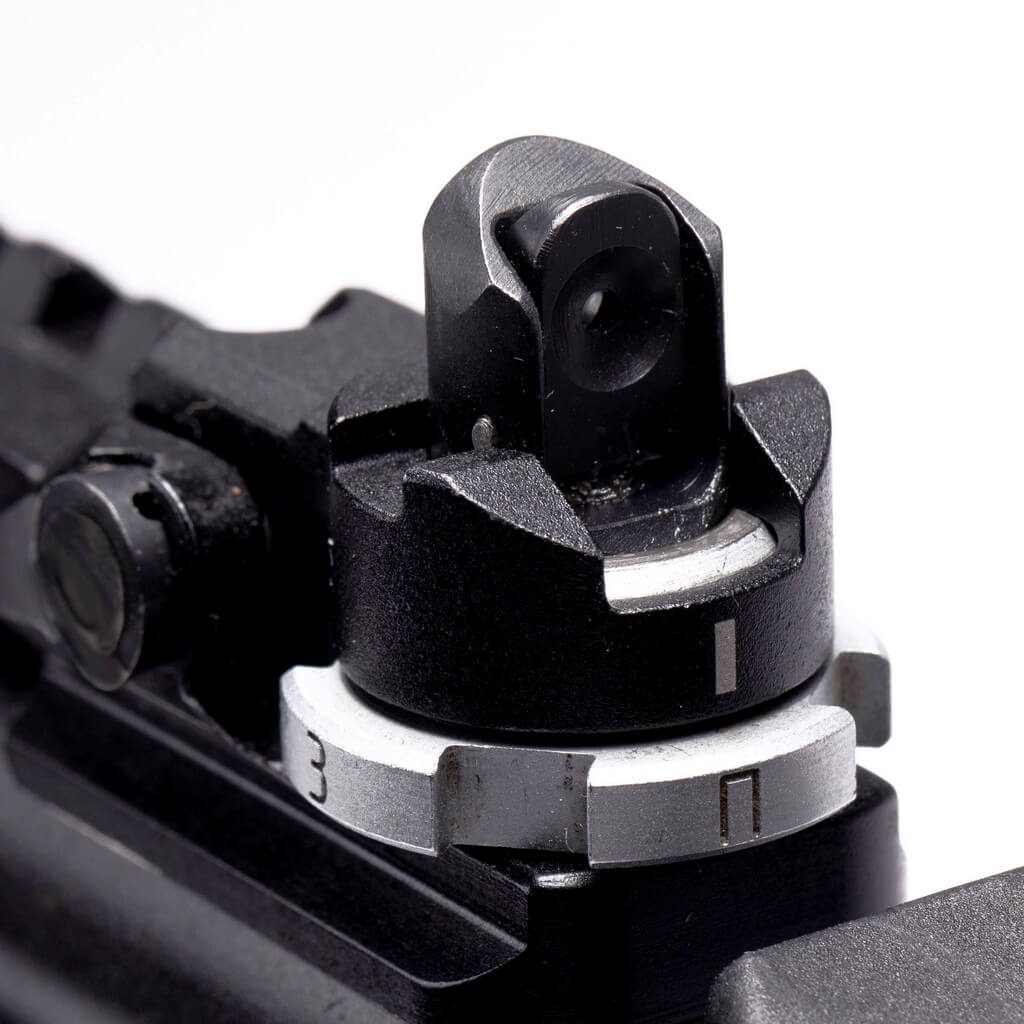 The Kalashnikov's main constructor Urzhumtsev said the AK-12/23 is still undergoing tests, the first experimental batch should be produced in the second half of 2023.
On that note, the only thing that is left to do is remind you what the first version of the AK-12 looked like in 2011 and compare it to the visualized 2018 version which was well decorated but design-wise it was the same AK-74 with minor modifications.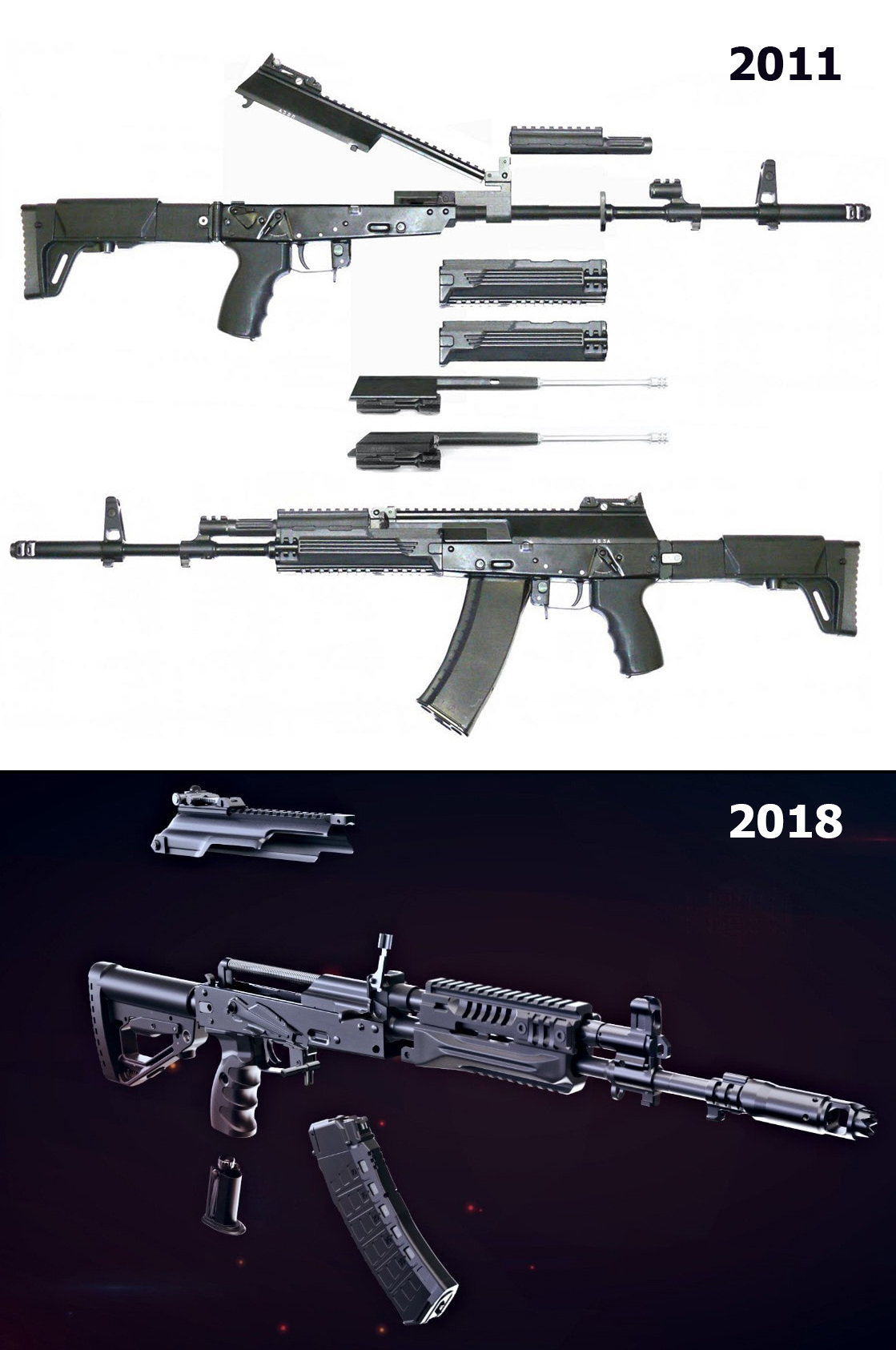 Read more: ​After the Failure of the Kinzhal Hypersonic Missiles russians Began to Look for Scapegoats Among Theorists, Designers and Even Military Representatives
---
---