Ukrainian Air Force has shared a video showing Su-25 and MiG-29 tactical aircraft during a combat mission against the russian invasion army. Apparently, the events in this video took place in summer 2023. In the footage, we can see many spectacular moments, for example, the flight of the Su-25 at low altitude over a Mi-8 helicopter, or aerial formation maneuvers performed by Ukrainian attack aircraft in groups of two or more.
But the most notable here is how the MiG-29 performs air cover, and also the fact we see here a rather illogical ratio of one fighter per two attack aircraft.
Read more: ​russia Tried to Sell Su-35 Fighters to the Middle East, But No One Was Interested in the Offer Yet
There is also an extended version of this video available here.
So far, we have seen plenty of reports about, for example, why Soviet-standard fighters in Ukrainian ranks cannot meet the requirements for nowadays' air combat, especially in comparison with the russian Su-34 and Su-35. Or another example: about how the MiG-29s were adapted as carriers of AGM-88 HARM anti-radar missiles or JDAM-ER guided air bombs.
Against this background, it may seem very unexpected to see those MiG-29s in the role of air cover for our strike aircraft, since they wouldn't be able to properly fight back russian aircraft anyway. That is precisely why Ukraine has been so persistent about providing modern Western aircraft with their better radars and smart weapons.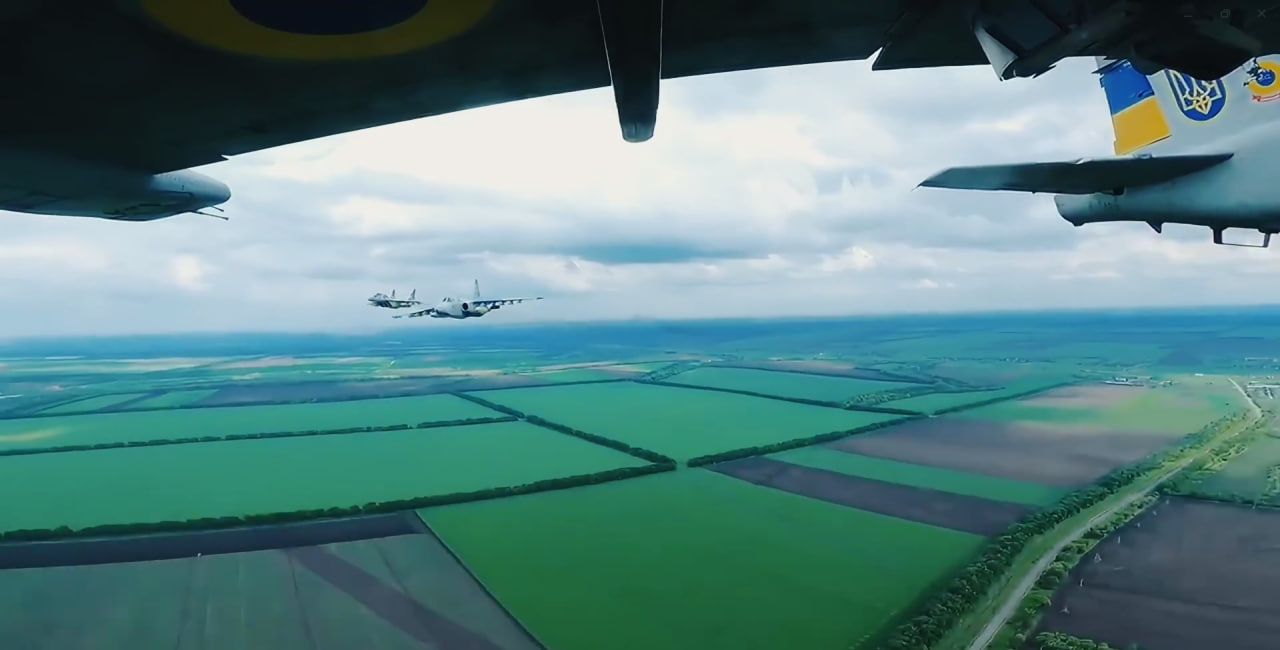 On the other hand, the Ukrainian aviators cannot carry out airstrikes against the russian forces without fighter cover.
Therefore, it seems that escorting attack aircraft has not only operational but also and moral support significance, and may give the pilots more confidence in their safety and strength.
Read more: ​The Ukrainian Air Force Showed a Brilliant Destruction of the Enemy Shahed Drone
---
---