Ukrainian state media "Dumskaya" covering news from Odesa reported Friday, that russian frigate-class warship was on fire. According to the message, it was hit near Zmiinyi island by a domestically made "Neptune" anti-ship missile of the Ukrainian Navy.
The frigate of the russian navy Black Sea Fleet "Admiral Makarov" is severely damaged and caught fire, as the report says. Defense Express does not obtain the confirmation of this, yet the General Staff of the Armed Forces of Ukraine added some intrigue to the story by mentioning another boat or cutter down in today's report on russian losses.
Read more: ​Day 72nd of War Between Ukraine and Russian Federation (Live Updates)
Frigates of the "Project 11356" are the most modern warships in the Black Sea Fleet of the russian navy. Each such frigate can carry up to 8 "Calibr" cruise missiles. Furthermore, after the death of "Moskva" flagship, it was the frigates of the "Project 11356" that became the ships with the most powerful air defense in the Black Sea Fleet, namely 24 "Buk" surface-to-air missiles in naval version per each warship.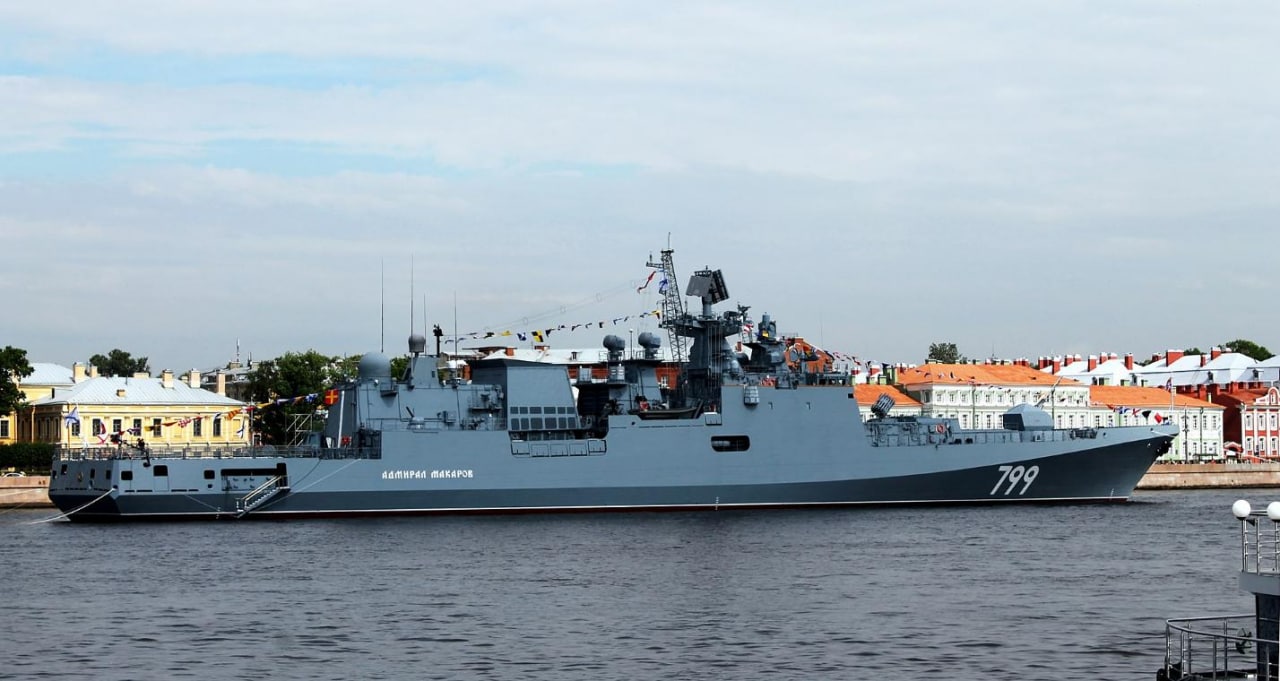 Forbes also said the 409-foot "Admiral Makarov" was "perhaps the most valuable target for Ukrainian missile crews and drone operators" because after the downing of "Moskva" only three major surface combatants have left in the Black Sea. And missile frigate "Admiral Makarov" is possibly the best and most important of them. The media also said, russian fleet commanders acknowledged the danger, so they've been keeping away from the Ukrainian coast.
If the information on the frigate being hit by "Neptune" is confirmed, it will likely mean that russians have lost a vessel for missile attacks on Ukraine. So far, Ukrainian military authorities haven't confirmed this. Yet Ukrainian MP Oleksii Honcharenko wrote about it on his verified Telegram page.
Open sources have also published some assumptions on where the warship could have been hit by "Neptune".
Read more: ​Ukrainian Gunners Showed a Good Result in Counterbattery Combat (Video)
---
---