On October 29 the russian-appointed governor of Sevastopol, Mikhail Razvozhaev, said on Telegram that russian naval forces repelled a drone attack in the Bay of Sevastopol, where the Black Sea Fleet is headquartered.
"Ships of the Black Sea Fleet repelled a drone attack in the waters of the Sevastopol Bay. Nothing has been hit in the city. We remain calm. The situation is under control," the post stated.
Read more: ​Deputy Chief of Staff of Wagner PMC Was Eliminated in Ukraine by Warriors of Khort Special Unit
During the attack in the bay of Sevastopol surface kamikaze drones were seen. The corresponding video of the attack was shot directly from drones and has already been actively distributed on the network.
Available footage, which was taken by thermal imaging cameras, makes it possible to identify the ships. In the first episode, it is possible to recognize the project 11356Р frigate. Two ships of this type are located in the Black Sea. We are talking about Admiral Makarov frigate, which is now formally considered the flagship of the Black Sea Fleet of the Russian Federation, as well as Admiral Essen frigate.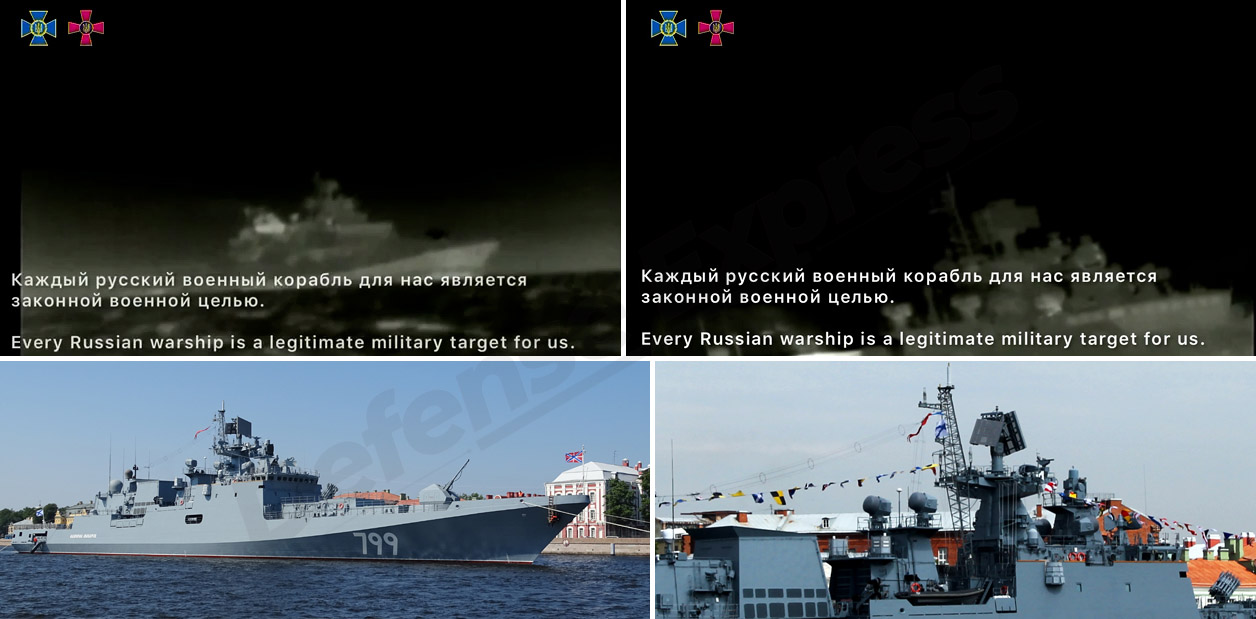 But the russian federation officially admitted that only one ship was damaged - minesweeper project 266M "Akvamarin" Ivan Golubets. Tthe ship that resembles it is captured in the second episode with the attack.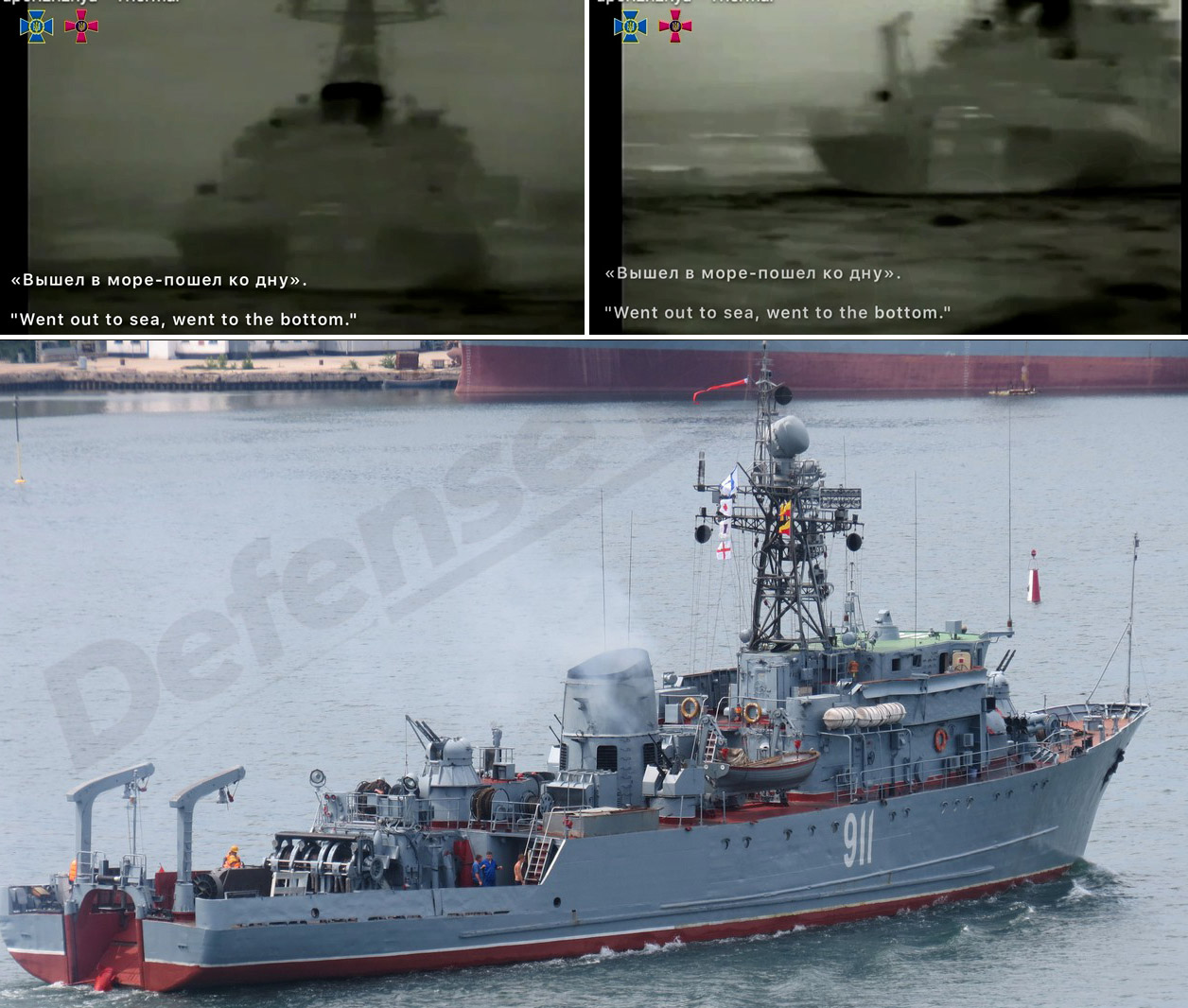 Another video shows the drone next to another ship, which is also docked in the bay. But its identification is extremely complicated. One or two more kamikaze drones were also reported to have broken through, one of which was either destroyed or blown up next to a coast guard boat.
As Defense Express reported earlier, Intensity of Kamikaze Drone Attacks on Ukraine's Cities Decreases as Air Force Shot Down More Than 300 Shahed-136 Drones.
Read more: ​Became Known the Number of russia's Troops in Kherson and Belarus, as Well as Plan to Blow Up the Kakhovskaya HPP
---
---