The Armed Forces of Ukraine now has an entire "workshop on wheels" designed for maintenance and repair of high mobility multipurpose wheeled vehicles, or HMMWV. These vehicles were procured by the Come Back Alive charity foundation. Two maintenance vehicles have already been handed over to the Logistic Forces of AFU. Four more are expected to arrive by the end of the year.
The price of a single vehicle is €320,000, the fundraiser started at the beginning of this summer. This vehicle has been made specially for the Ukrainian armed force: the idea, specifications and draft were made by a Ukrainian volunteer Ihor Simutin who has a lot of experience repairing Humvees for the military.
Read more: ​Ukrainians Finance 60 Spartan Armored Vehicles in Another Big Fundraising Campaign
After that, Simutin shared his vision of the future vehicle that would meet the needs of the Ukrainian military with American partners, but they replied that for the set of tasks he listed, three different vehicles are used. Although the conditions on the battlefield required that all of the capabilities fit in a single mobile system.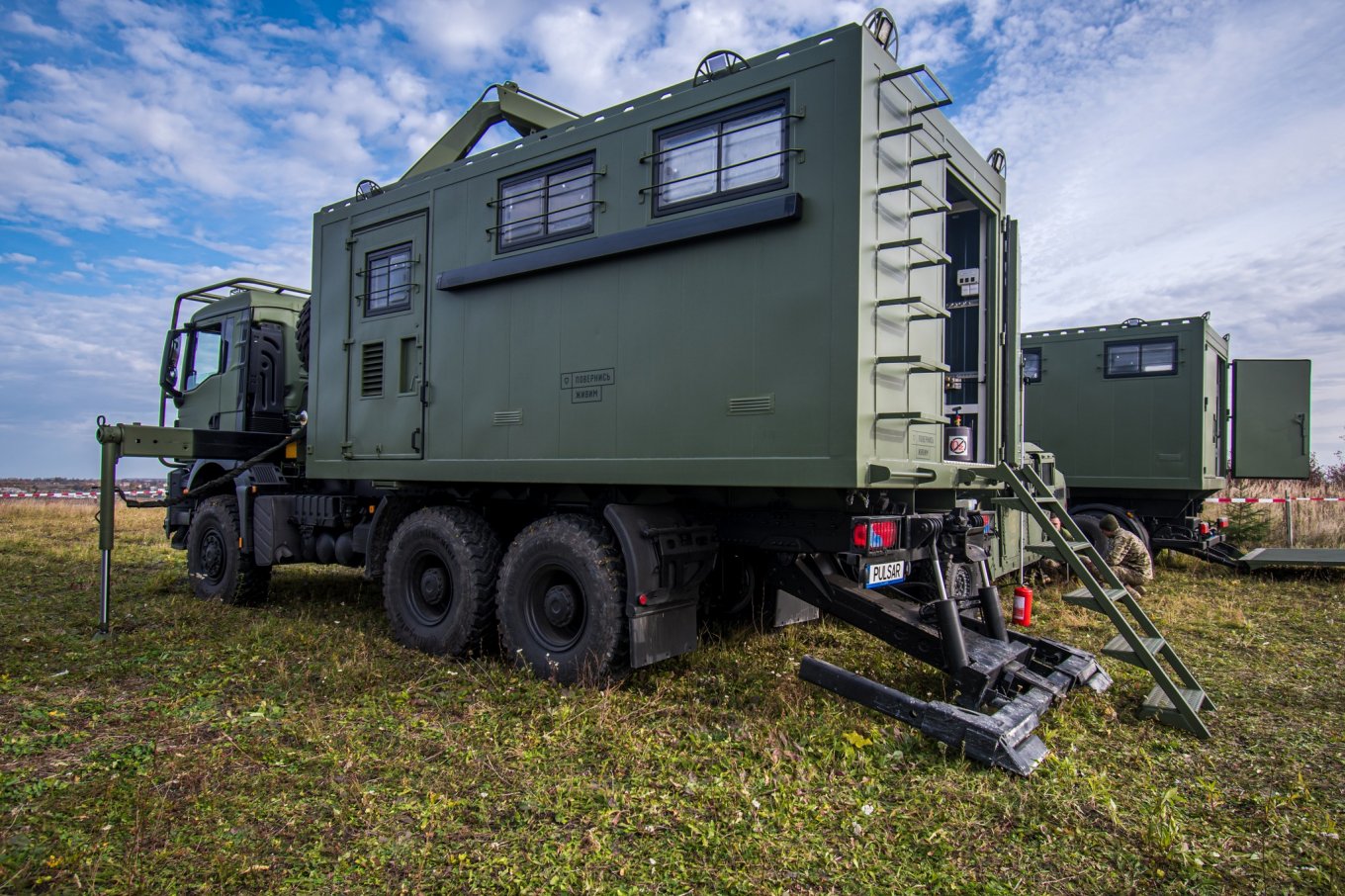 "Our experience of operating [HMMWV] and on-site repairs has already shaped into certain expectations, and I made them clear. I want a vehicle that has such and such technical characteristics, meets such and such conditions, and the work area for the repairs should have such and such equipment," says the author of the "workshop on wheels".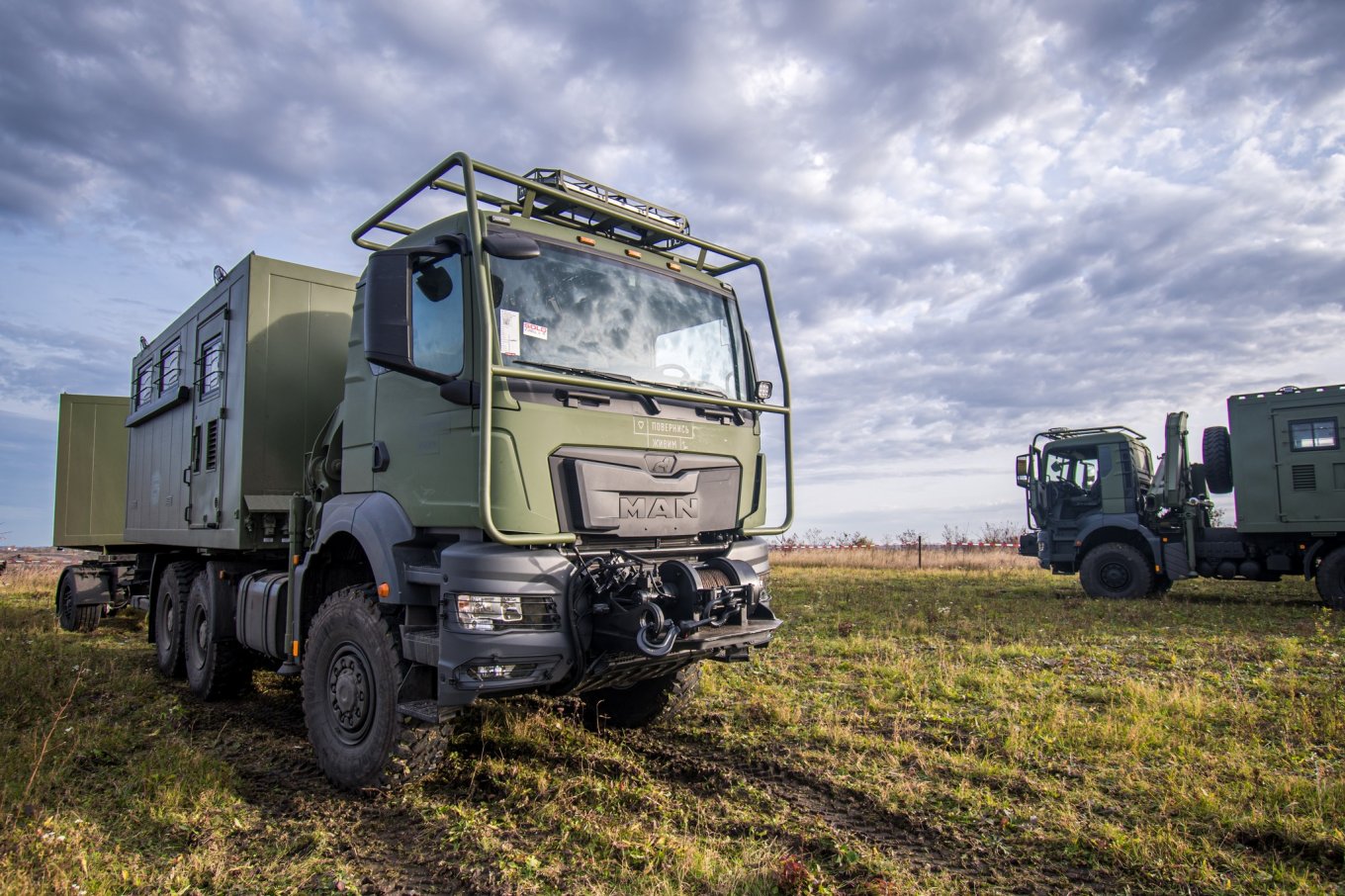 The mobile workshop is based on a MAN chassis and additionally has a trailer with equipment. According to the military, such a mobile workshop can quickly refit not just one, but an entire unit of Humvees, and the repair will take from several days to a week. Once the job is done, it can move swiftly to another location, where the repair service is needed.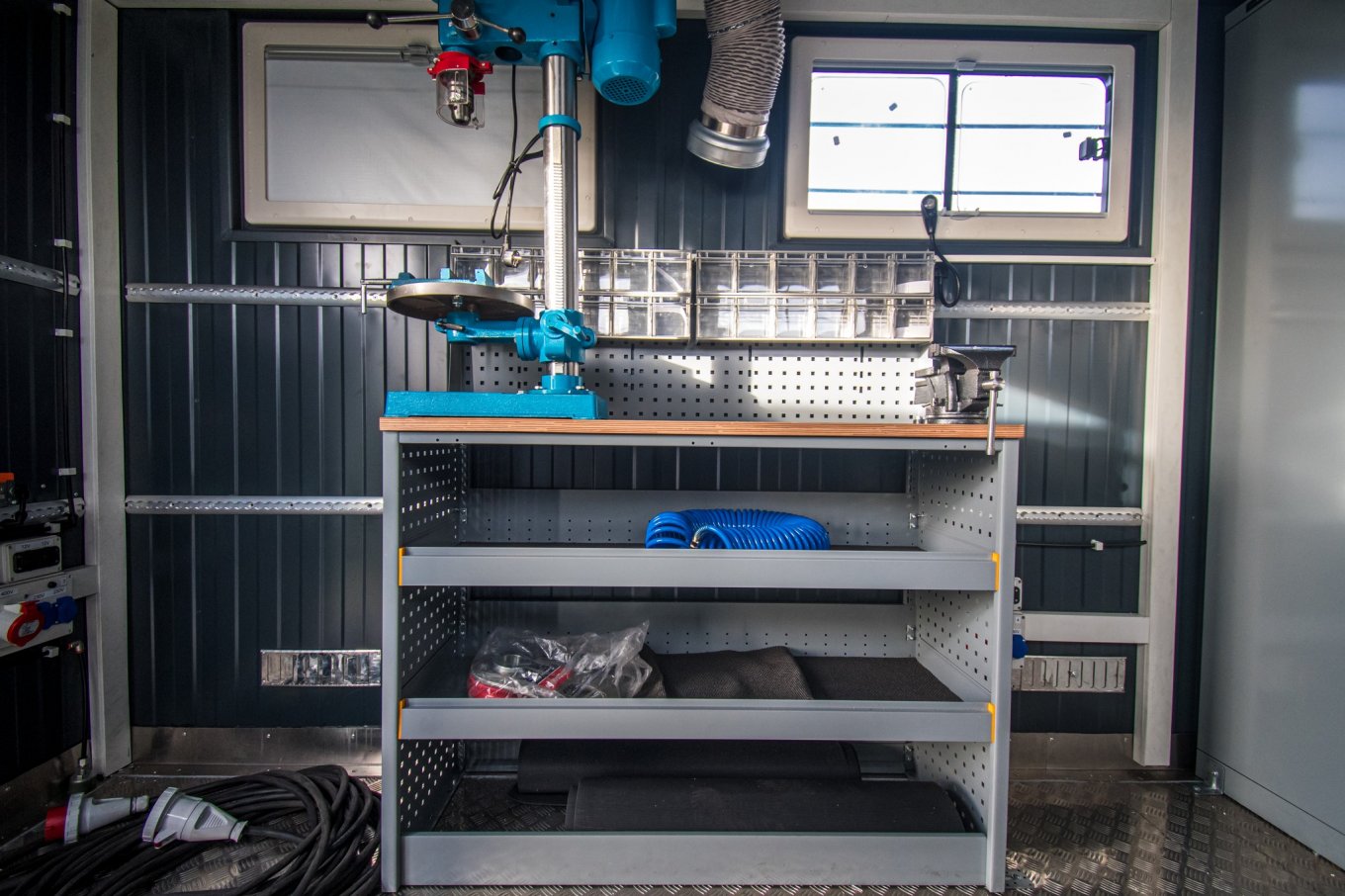 Such a "mobile workshop" has its own manipulator crane, which makes possible the replacement of the Humvee's engine with a new one even out in the field, actually performing a kind of "resuscitation" for the combat vehicle. At the same time, the pneumatic system is powerful enough to provide service for several machines at the same time.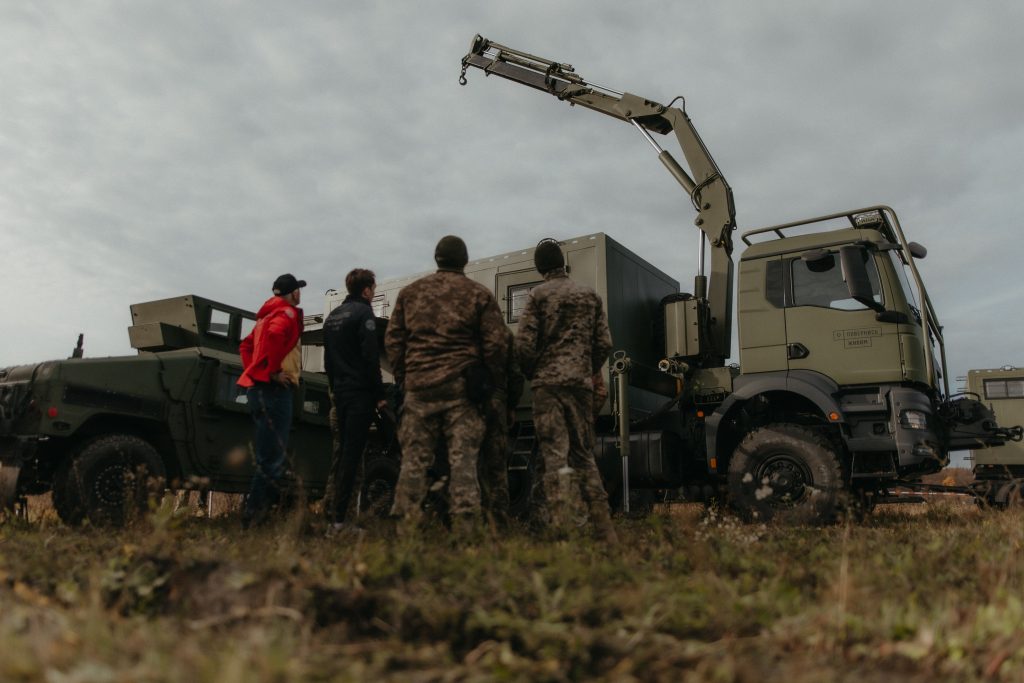 Read more: ​U.S. Provides Ukraine More Than a Hundred Humvees, Satellite Antennas in the New $275 Million Package, NASAMS Coming Soon
---
---