Ukrainian armed forces managed to blow Tchornobaiivka airfield (nearby Kherson) with the artillery fire, where the occupants partly placed their fleet. Thanks to successful actions of Ukrainian army, 30 enemy helicopters were destroyed along with the enemy troops and vehicles, Marine Corps of Ukraine reports.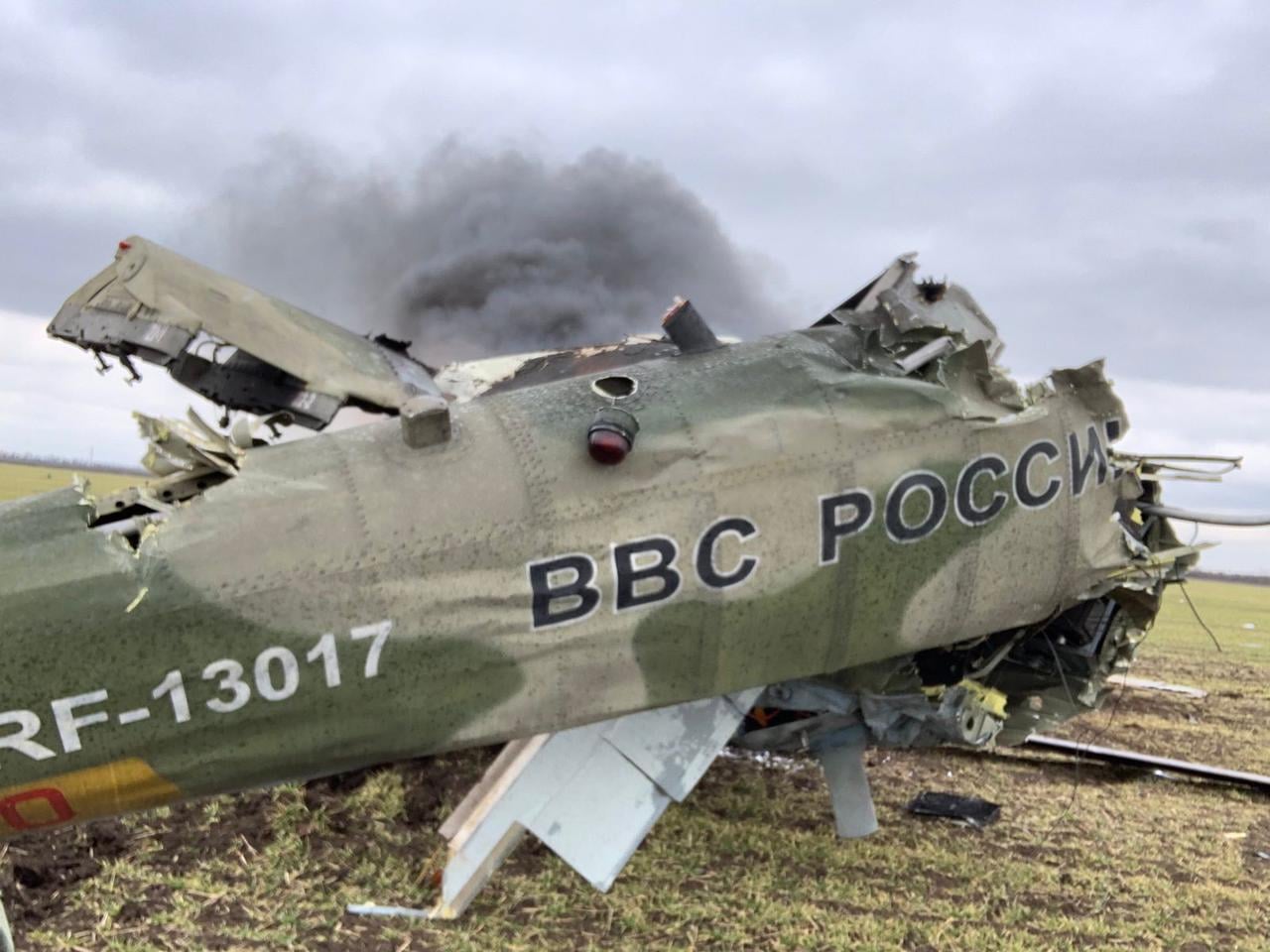 It is also stated, that on the outskirts of Mykolaiv 3 military columns of the enemy were destroyed last day, trophy vehicles were captured as well.
Read more: Russia Hiding Actual Numbers of Losses in Ukraine
At the same time, General Staff posted the new information regarding enemy's approximate general military losses (24.02 to 07.03):
Personnel – over 11 000,
APV – 999 units,
Artillery systems – 117 units,
MLRS – 50 units,
Anti-aircraft warfare systems – 23 units,
Planes – 46 units,
Helicopters – 68 units,
Vehicles – 454 units,
Ships/light speedboats – 3 units,
Fuel storage tanks – 60 units,
UAVs – 7 units.
Read more: Day Twelve of Ukraine Defending Against Russian Invasion (Live Updates)
---
---