First Leopard 2 tanks have already been delivered to Ukraine, Polish Minister of Defense Mariusz Błaszczak reported to the National Security Council [Rady Bezpieczeństwa Narodowego] today, on February 24th, exactly one year since russia launched its all-out offensive on Ukraine, Suspilne media reports. The information has as well been confirmed by the country's Government Spokesman Piotr Müller.
At the same time, Prime Minister of Poland Mateusz Morawiecki today pays a visit to Ukraine and he is expected to make an official announcement of the transfer of Leopard 2 tanks. In total, Poland committed 14 of its Leopard 2s; how many of them have been delivered, is not disclosed.
Read more: The Minister of Defense of Ukraine Told How Many Leopard Tank Battalions Ukraine to Receive
As a reminder, at this moment Ukrainian military personnel are going through an accelerated training program in Poland, with focus on mastering Leopard 2 main battle tanks. They learn 12 hours per day, six days a week.
The training started February 6, and was scheduled to last for about a month, till March 12. Most of the soldiers to arrive in Poland have gone there straight from the battlefield.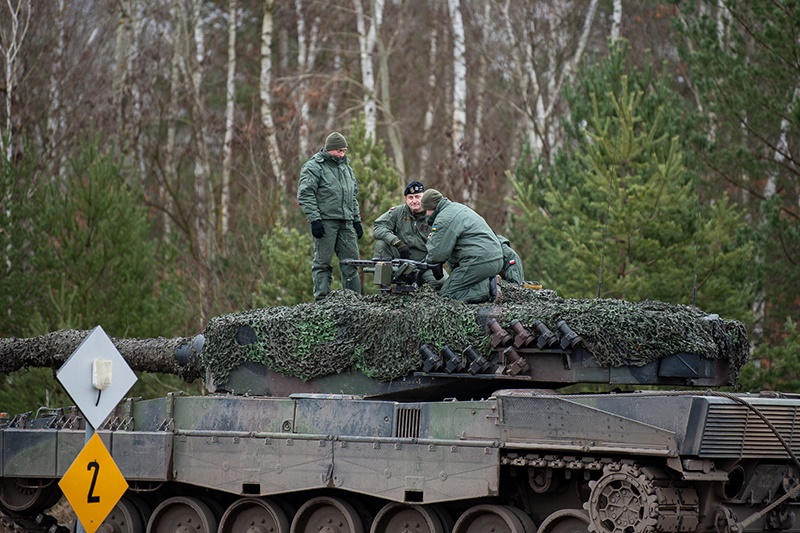 Read more: ​First Leopard 2 Tank Sent by Canada to Ukraine Arrived in Poland
---
---