That was reported by Espresso.TV with reference to video posted by DeepState.
The invaders tried to use TOS-1A Solntsepyok flamethrower system to "burn out Ukrainian marines from Krynky" on the left bank of the Kherson region. But warriors of the Armed Forces of Ukraine impressively destroyed this multiple rocket launcher system.
Read more: Ukrainian Warriors Destroyed a russian TOS-1 Solntsepyok MLRs and Two 2S19 Msta-S Howitzers in Tavria Sector
The footage shows the drone dropping the munition directly into the target, and the enemy vehicle burst into flames.
As Espresso.TV stated citing Ukrainian military observer Oleksandr Kovalenko, this is the 18th verified destroyed TOS-1A Solntsepyok, or the 24th, according to unverified data. According to Kovalenko, in October, Ukrainian army destroyed six TOS-1A Solntsepyok systems.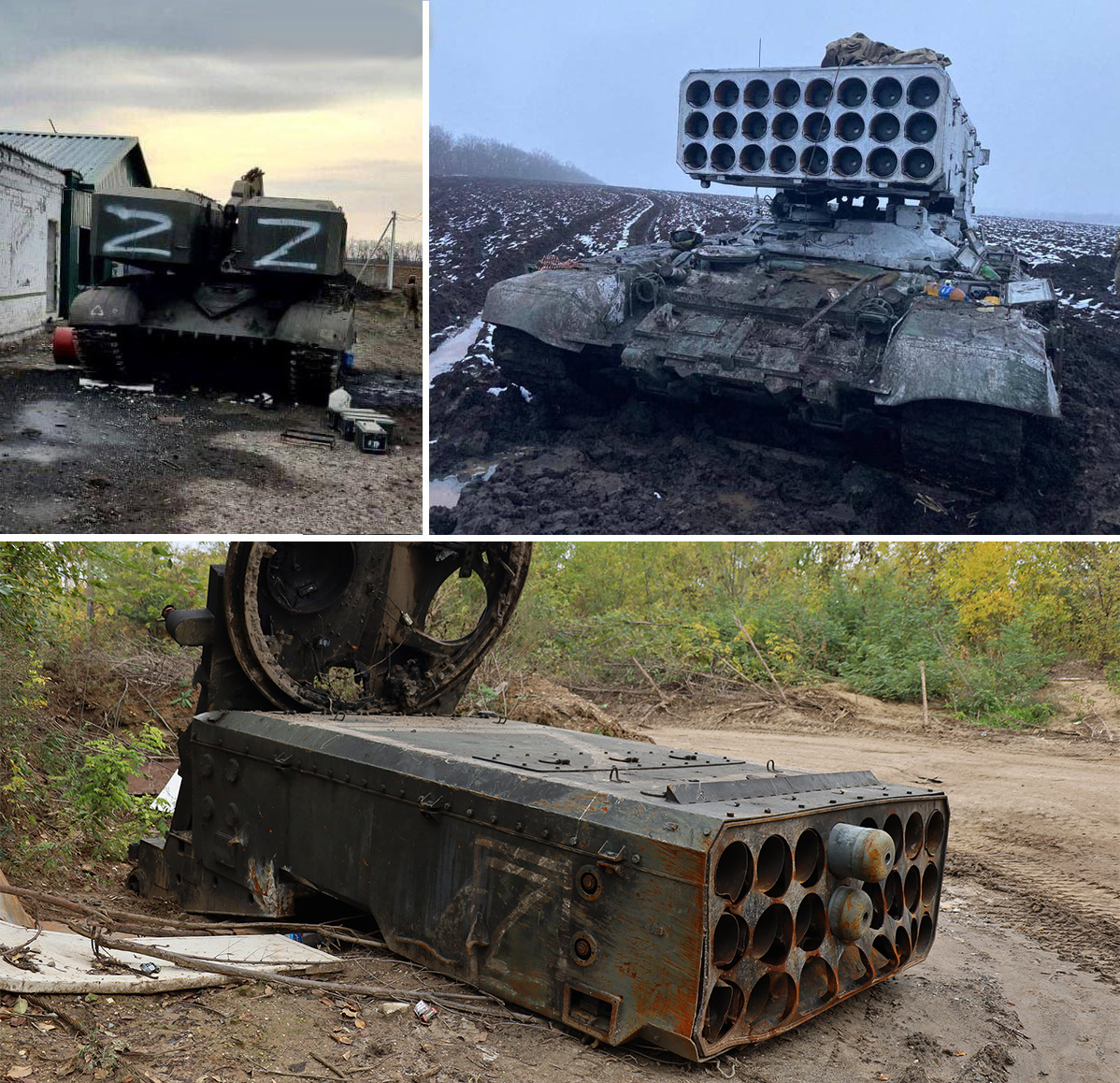 Defense Express reported earlier, that ukrainian warriors destroyed a russian TOS-1 Solntsepyok MLRs and two 2S19 Msta-S howitzers in Tavria Sector. We also wrote about training on TOS-1 and TOS-2 MLRSs in russia reporting on how long it takes and how many missiles they're allowed to spend practicing.
Read more: First Video of russian Tosochka Flamethrower System Appears a Year After Alleged Arrival on Frontline
---
---