Ukrainian forces have destroyed the headquarters of a Russian army unit operating in the Southern front and allowed the Staff map found on site to be leaked to the global network.
The map found is dated March 10, 2022, meaning the Ukrainian military have already used the operationally relevant data from it and subjected it to some sort of "manipulation" prior to allowing it to be published.
Read more: Day 25th of Ukraine's Resistance: russian Agressors Lost a Lot of Troops, Tanks, Armored Vehicles, Trucks
The map gives an insight into what capabilities the enemy had on this front as of mid-March. These capabilities consisted of ten battalion tactical groups (BTGs) formed out of units of the 49th Combined Arms Army and the 7th Air Assault Division of the Russian armed forces.
Simultaneously, units of the 22nd Army Corps of the Russian Army were operating without organized BTGs.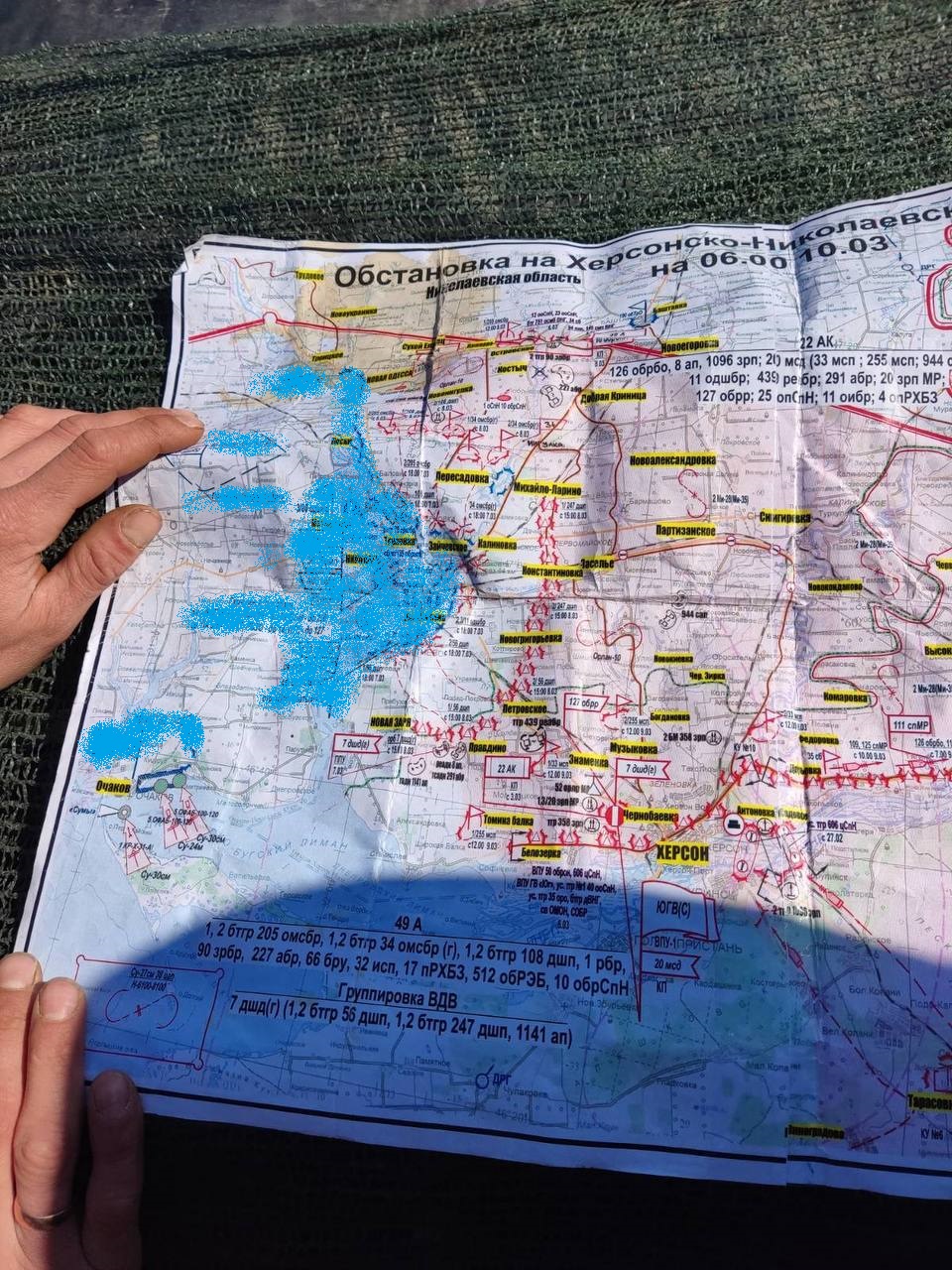 Chornobaivka, an airfield located outside of the city of Kherson, has been used by the enemy to deploy its command posts, airplanes and helicopters. Many of the aircraft have been destroyed by six Ukrainian artillery attacks. Based on the data on the Russian Staff map seized, the explanation of the "phenomenon" of Chornobaivka seems surprisingly simple.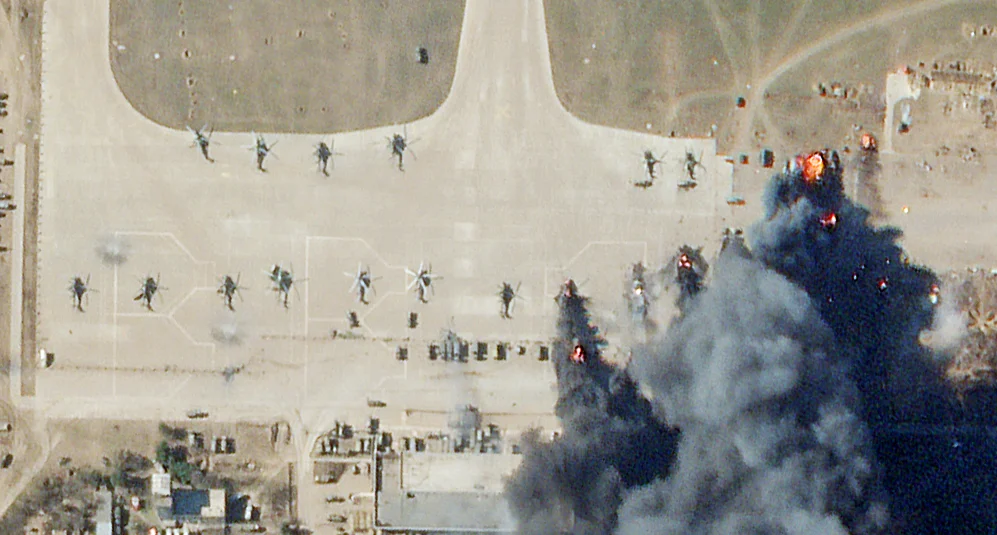 The fact is that the enemy uses this airfield to deploy the headquarters of almost all of the units of its force grouping: the 22nd Army Corps, the 7th Air Assault Division, the 127th Independent Intelligence Brigade, and the 20th Motorized Rifle Division, and, most importantly, the command-and-control post of the whole grouping of the Russian forces acting on this front face.
In reality, after the first attack by Ukrainian artillery, the entire organization of Russian troops looked more like "fire in a brothel".
That is, the decisions made were fundamentally illogical and irrational, which only made the situation worse still. This all was multiplied by the "multiplicity of command" principle and "personal control" of the staff generals.
Add to this, on March 15 a report came on that, in a battle nearby Mykolayiv, Ukrainian forces had seized Russia's most sophisticated command-and-staff vehicle, the R-149MA1, which is part of the automated force command system named "Sozvezdiye/Constellation".
Read more: Day 26th of Ukraine's Defense Against Russian Invasion (Live Updates)
---
---