The United States Department of Defense posted a video from the MQ-9 Reaper UAV that had been shot down by the Su-27 fighter on March 14, 2023.
The video shows russian Su-27 aircraft getting close to the MQ-9 UAV and dropping the fuel. The second time the aircraft flew near the drone, it hit the propeller. Despite the fact that the UAV managed to continue functioning, the operators decided to destroy it.
Read more: ​Is Loss of MQ-9 Reaper Critical for the US and Will the Russians Learn Something New Getting the UAV's Wreckage
Moreover, the footage shows an area with a coastline. According to Google Earth satellite images, it is probably a zone in the southwest of Sevastopol (Crimea). There are glares of water in the Chornorichenske Reservoir and peaks of the Crimean Mountains.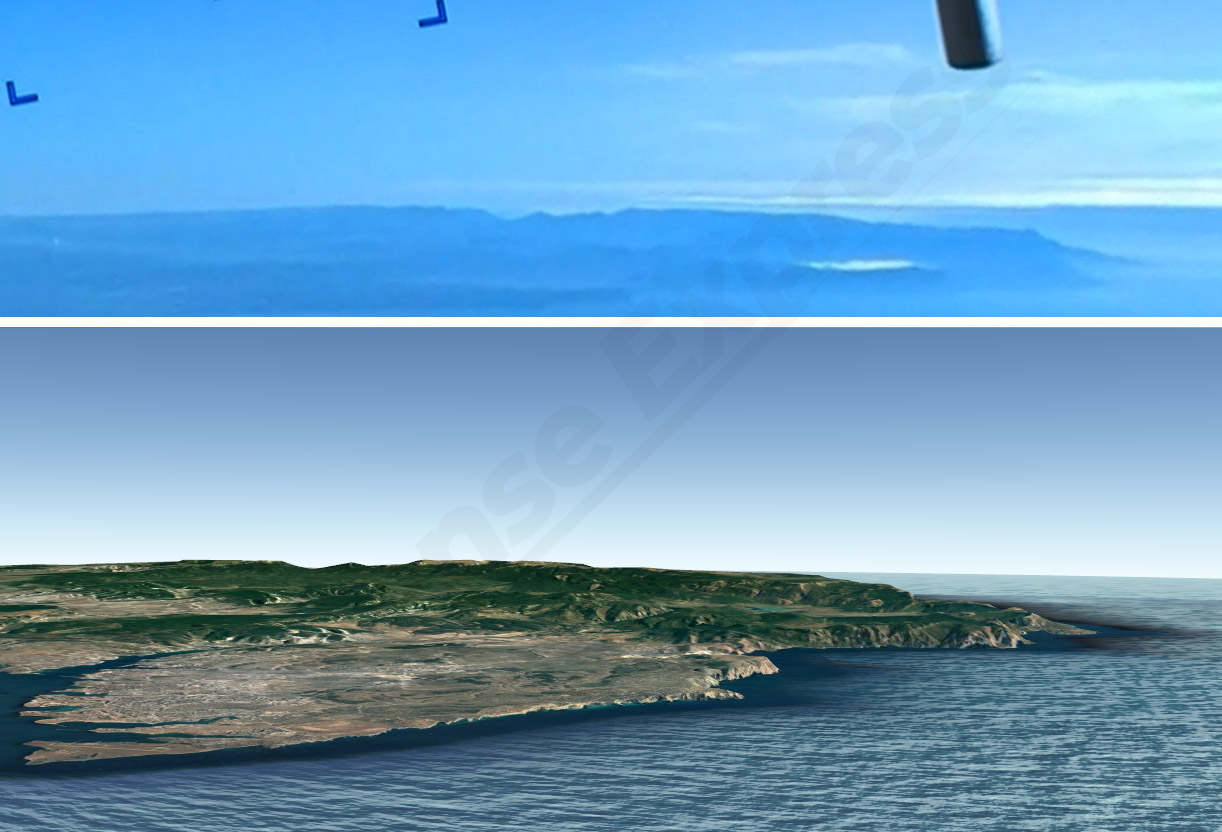 So the MQ-9 UAV did get close to the russian base and could have conducted reconnaissance. Furthermore, the military airfields near Sevastopol (for instance, Sevastopol International Airport Belbek) might have been in the sight of the drone.
The United States claims that the MQ-9 UAV has been in neutral airspace (minimum 22 km from the coastline). Anyway, if the drone crossed the border, it crossed the Ukrainian border.
Read more: ​Unique Features of the Alkmaar Ship the Netherlands Will Hand Over to Ukraine by 2035
---
---