Satellite photos from Planet Labs have appeared in the public domain, which indicate that as of November 1, 2022, at least 3 MiG-31K supersonic interceptor aircraft, which can carry Kh-47M2 Kinzhal hypersonic missiles were parked in an open parking lot at the Machulishchy air base in Belarus near Minsk.
At least one Kinzhal hypersonic missile, painted white, was located next to these planes. This is written by the Faktisk Norwegian publication.
Read more: ​Great Britain Gave More Than $7m Support Package to Ukraine to Boosts its Cyber Defenses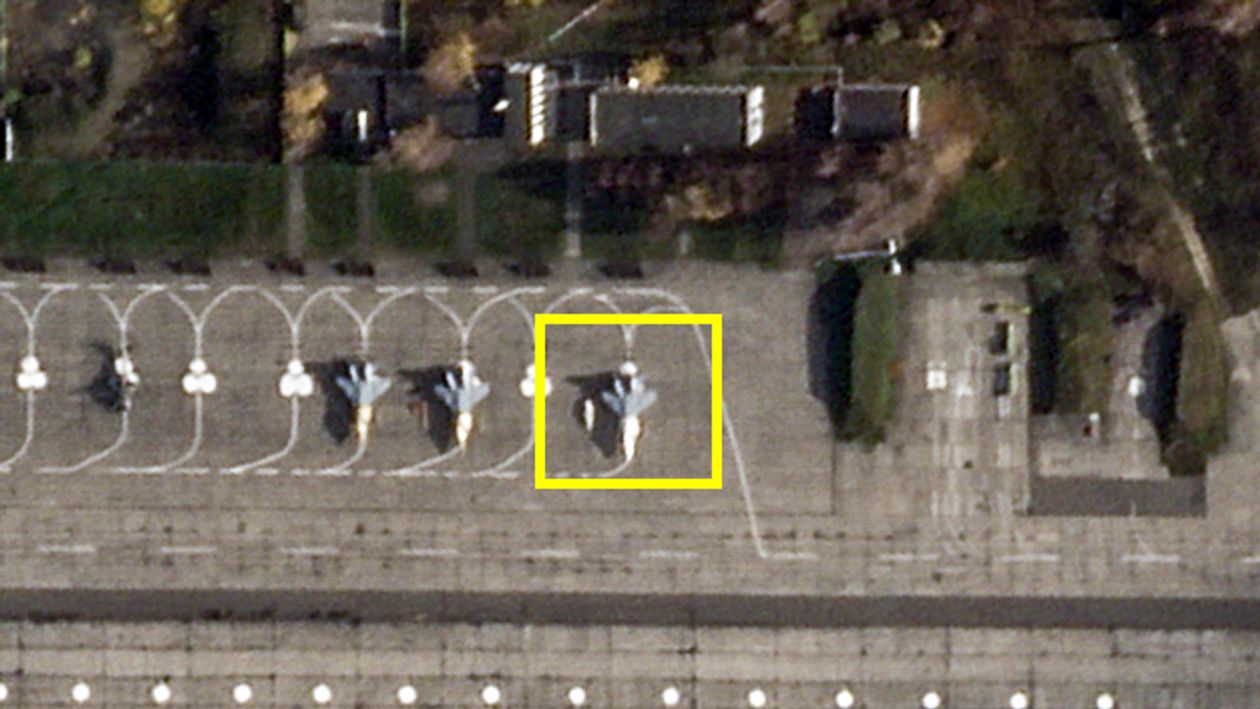 The authors of the portal claim that russia's MiG-31K aircraft were first spotted at the Machulischy airfield in Belarus on October 18, 2022. The picture shows three planes of this type and also in an open parking lot, except that the cabins are covered with a canvas awning.
But next to these MiG-31K aircraft, there is nothing even remotely similar to the Kinzhal hypersonic missile, in a container or ready for use.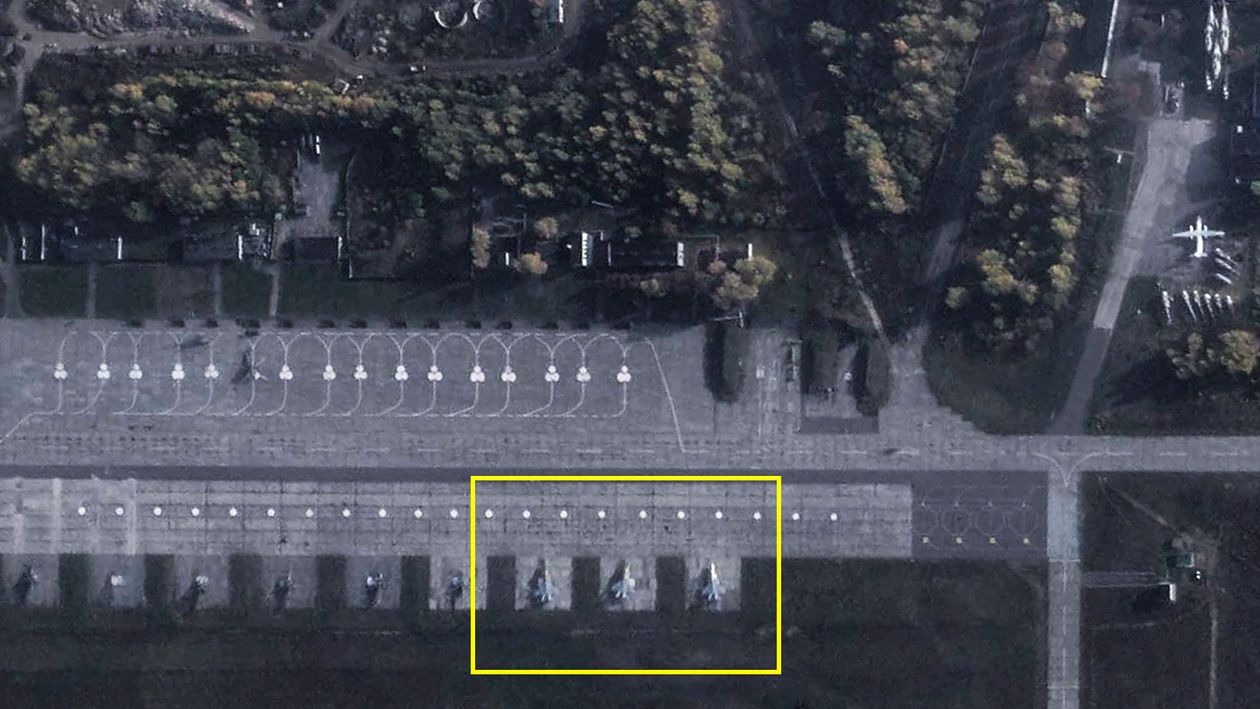 At the same time, in its report on November 1, 2022, British intelligence also announced the presence of MiG-31K aircraft with a Kinzhal missile in Belarus. But at the same time, the British intelligence relied on a satellite image from October 17, 2022, which shows two russia's MiG aircraft in an open parking lot and a 7-meter-long container, probably with a Kh-47 Kinzhal hypersonic missile, located nearby.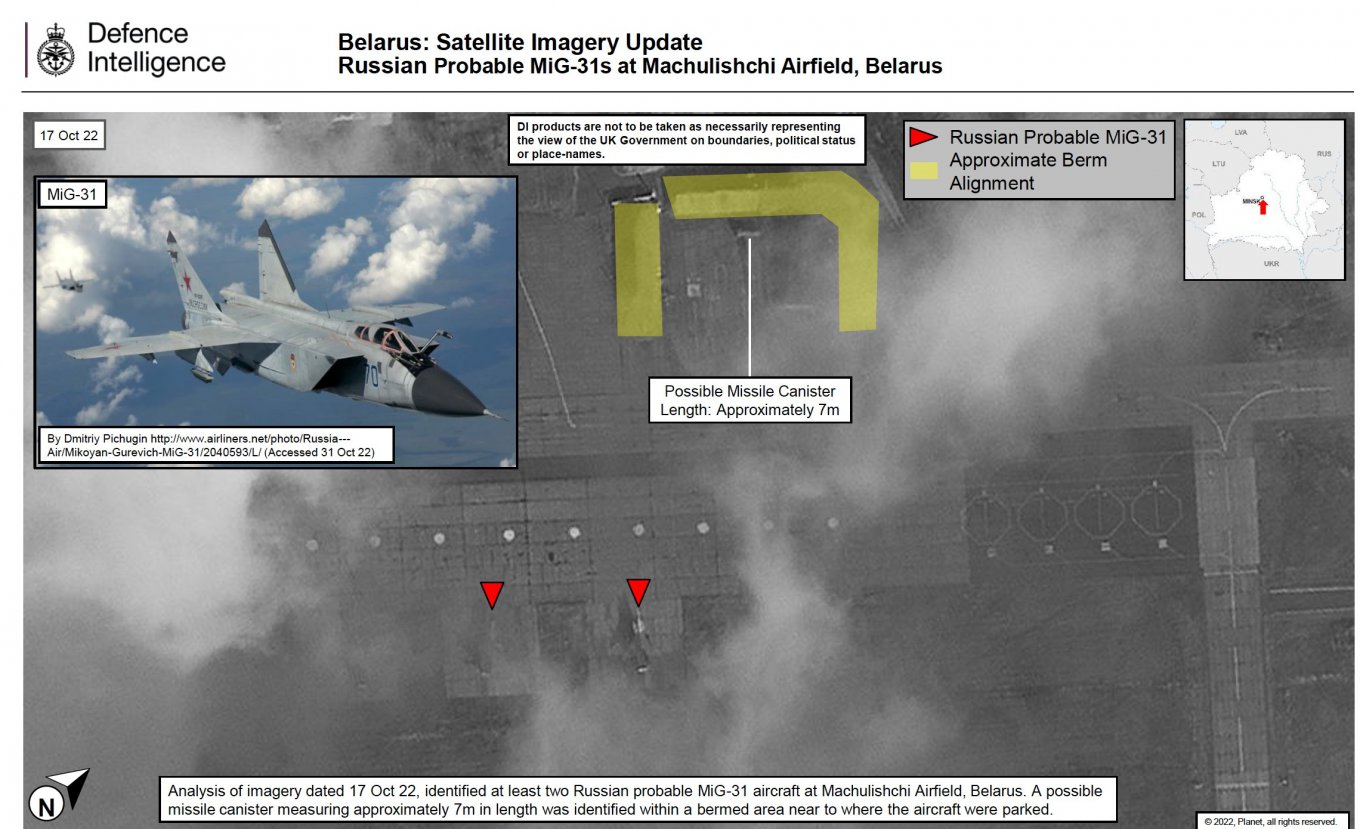 These three satellite images, taken over the past two weeks, show that the threat from Russian MiG-31K with Kh-47M2 Kinzhal hypersonic missile in Belarus remains. But fortunately, the level of this threat is not increasing.
As Defense Express reported British Intelligence Confirmed the Mig-31K With Kinzhal Missiles Deployment Near Minsk.
Read more: United States Launches New Training Project in Ukraine
---
---