Russian missiles continue to strike Ukrainian cities, civilian infrastructure damaged
SWIFT question: Ukraine demands to disconnect Russia from the global provider of secure financial messaging services aka S.W.I.F.T. Countries one by one speak out in support of Ukraine's request, European Commission of EU adopted the sanction
peaceful demonstrations in support of Ukraine are held across the world
cyberwar: hacktivists group Anonymous declared war to Putin, Russian state government institutions' websites are not working due to cyberattacks.
Various companies support Ukraine: Google, SpaceX, Facebook
Sources:
Side note: news are marked in accordance with the Kyiv time zone: Eastern European Time (EET), GMT/UTC+2
Read more: Despite Common Sense Putin Starts Full-Scale War Against Ukraine
Latest news:
01:55 Verkhovna Rada: Russian occupiers have caused an ecological disaster:
"Warning! The smoke and toxic fumes coming from the oil fire in Vasylkiv can blow in any direction; the wind patterns are inconsistent. Close your windows," the Government wrote on Telegram.
01:24 TSN.ua via Verkhovna Rada: oil depot in Vasylkiv (near Kyiv) has been shelled, is on fire.
01:08 Ukraine NOW: more rallies in support of peace in Ukraine to be held in the largest cities of the world – London, Berlin, New York, Mexico City, Paris, Milan, Brussels.
00:55 Verkhovna Rada: Google has deleted hundreds of channels and thousands of videos by Russian propagandists in the last several days against the backdrop of events in Ukraine.
00:33 Elon Musk via Verkhovna Rada: Elon Musk has opened Starlink service in Ukraine. Starlink uses low-Earth orbit satellites to provide faster speeds, more data, and lower latency broadband service to underserved rural and remote areas worldwide.
Defense Express memo: Elon Musk is the founder, CEO, and Chief Engineer at SpaceX company. The decision to open Starlink service was announced after Mykhailo Fedorov, the Vice Prime Minister of Ukraine and Minister of Digital Transformation of Ukraine addressed the businessman asking to provide Ukraine with Starlink stations.
00:12 Ursula von der Leyen, the President of the European Commission: European Commission imposed new sanctions on Russia:
"a certain number" of Russian banks are removed from SWIFT
the Commission paralyzes the assets of Russia's central bank
the Commission will work to prohibit Russian oligarchs from using their financial assets on our markets.
"Putin embarked on a path aiming to destroy Ukraine. But what he is also doing, in fact, is destroying the future of his own country," stressed the official.
00:07 Reuters via Ukraine NOW: "Meta" company to bar Russian state media from running ads, monetizing on the platform. "We also continue to apply labels to additional Russian state media," Meta Platforms Inc. security policy head, Nathaniel Gleicher, said on Twitter. "These changes have already begun rolling out and will continue into the weekend."
From here upwards – February 27
23:32 Anton Gerashchenko, the Adviser to the Minister of Internal Affairs: during the first hour of operation, the hotline for the relatives of the Russian soldiers and officers received more than 100 calls from Russian servicemen relatives.
"Absolute most of them don't want war with Ukraine and are shocked by the fact their children turned out to be in foreign country," wrote the adviser on Facebook.
23:25 NATO on Facebook: North Atlantic Treaty Organization stated the amount of support Ukraine has been receiving from NATO Allies:
"Allies Belgium Canada Czech Estonia, France, Germany, Latvia, Lithuania, Netherlands, Poland, Slovakia, the United Kingdom, the United States have sent or are approving military aid such as guns, ammo and missiles, including air defence and anti-tank equipment
Italy is preparing financial support and Spain humanitarian aid. Turkey is deepening defence ties with our Ukrainian partners." written in the statement.
The organization also noted that it would continue to provide support and call on other countries to do the same.
22:53 Verkhovna Rada: YouTube (owned by Google – Defense Express) has disabled the monetization of Russia Today channels.
22:43 Presidential Office via Verkhovna Rada: Russian occupiers suffer massive casualties, demoralized. They have no advance, massively surrender, stated Oleksiy Arestovych, Adviser to the Office of the Ukrainian president Volodymyr Zelenskyy.
"I would like to reassure you in a very important thing. Right now, we are at a point of psychological break. I would like to remind you of a Russian idiom. "Don't dig a hole for the other — you will fall in it yourself". They tried to cause a phycological collapse among our ranks. When it didn't happen, they had a phycological collapse. Their "vigor" and "pressure" will last for a day more, maybe two," said the official.
He also noted that Ukrainian Army has held captive more than 300 Russian soldiers, including senior officers. Approximately 3500 Russian military are killed and injured in total.
On the other hand, Ukrainian defenders stay strong. In Sumy, former army officers, current army officers, and civilians organized themselves to hold the town's defense. "They even raid the enemy force, fuel, fuel trucks, so the Russian army there is completely demoralized. Nothing is happening there. They have no fuel, no fighting attitude, and no morale," said Arestovych. The full statement is available here.
20:53 Interfax-Ukraine: the European Union has adopted the decision to ban exports to Russia of any goods and technology "suited for use in aviation and the space industry" in a reaction to developments in Ukraine.
"Decision 2022/327 introduces an export ban covering goods and technology suited for use in aviation and the space industry [of Russia] and prohibits the provision of insurance and reinsurance and maintenance services in relation to those goods and technology," the Official Journal of the European Union said.
20:27 Verkhovna Rada: Ukraine has launched a hotline for the relatives of the Russian soldiers and officers
20:22 Olaf Scholz, the Federal Chancellor of the Federal Republic of Germany:
"The Russian invasion marks a turning point. It is our duty to support Ukraine to the best of our ability in defending against Putin's invading army. That is why we are delivering 1000 anti-tank weapons and 500 Stinger missiles to our friends in Ukraine," he wrote on Twitter.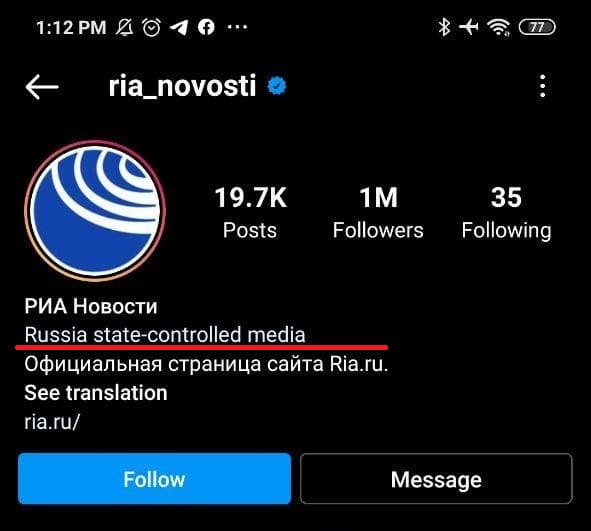 20:18 Verkhovna Rada: Instagram has started labeling media that spread lies and propaganda to the world. Among them: RIA Novosti, Vecherniy Urgant, TASS, Russia Today.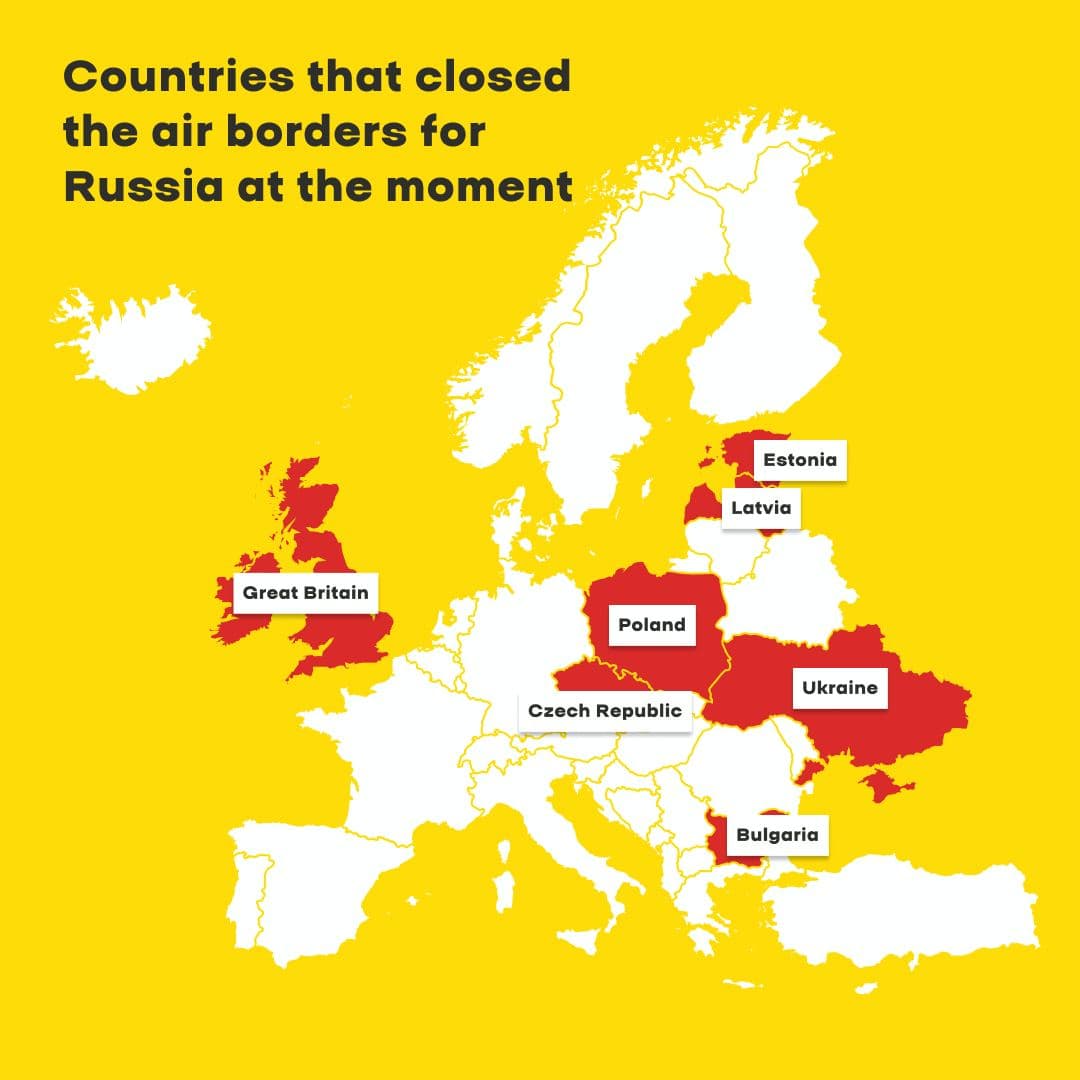 19:42 Ukraine NOW: More and more countries are closing their air borders for Russia. The skies were closed by:
Great Britain
Bulgaria
Poland
Ukraine
Estonia
Czech Republic
Latvia
19:41 Ukrainian MoF: the Minister of Foreign Affairs Dmytro Kuleba posted on Twitter:
"We did it. Cyprus confirmed it will not block the decision to ban Russia from SWIFT. Ukrainian diplomacy keeps working 24/7 to achieve important decisions and protect Ukraine from Russian invaders."
19:40 Verkhovna Rada: "the Netherlands confirmed that it will send Ukraine 200 Stinger rockets as soon as possible," written in the statement.
NL Times: in addition to the 200 Stinger missiles, the Netherlands already dispatched the military equipment it committed to providing "for Ukrainian self-defense against an armed attack by Russia," according to a letter sent by Dutch Foreign Affairs Minister Wopke Hoekstra. Some of that material was already sent, with more to be dispatched as soon as possible.
17:42 Air Force via General Staff:
"A Russian Su-30 CM fighter was destroyed in the Black Sea by an anti-aircraft missile unit of the Air Force Command of the Armed Forces. The Russian occupiers are throwing equipment away en masse. They run out of fuel, food, increased FEAR," Air Force Command wrote on Facebook.
17:31 Ukraine NOW: A number of Russian sites are not working, including:
Roskomnadzor (the Federal Service for Supervision of Communications, Information Technology and Mass Media)
Website of the President of the Russian Federation (Kremlin)
Russian Government website
State Duma website
Website of the Federation Council
Public services and others.
17:06 The Security Service of Ukraine: warns of possible provocations in Donetsk – chemical tank explosions
Russian occupiers are distributing gas masks between local militants and the Russian military in the temporarily occupied city of Donetsk.
The relevant statement was made by the Security Service of Ukraine (SBU), Ukrinform reports citing SBU's channel on Telegram.
According to the SBU, there is a high probability of provocations, such as chemical tank explosions.
"We have intelligence information from the temporarily occupied city of Donetsk. There, Russian occupiers are distributing gas masks between local militants and the Russian military. There is a probability of provocations, such as chemical tank explosions. They are planning to accuse the Ukrainian military of this sabotage attack against civilians," the report states.
The SBU stressed that, unlike Russian occupiers, Ukraine does not use such methods.
"We are calling on Ukrainian citizens staying within the temporarily occupied territory to keep alert," the SBU noted.
17:04 Ukrainian MoF: Russia tries to justify the invasion with a baseless appeal to alleged "genocide" by Ukraine:
"In 1948, after emerging from the horrors of World War II, the international community came together to create the Convention on the Prevention and Punishment of the Crime of Genocide. Together, the world defined the crime of genocide and pledged to prevent and punish it. But the Russian Federation has twisted the concept of genocide, and the solemn treaty obligations concerning genocide, in order to justify aggression and its own blatant human rights violations," written in the statement. Read the full text here.
16:05 Ukraine Parliament calls to recognize Putin as war criminal and strengthen sanctions against other Russians
The Verkhovna Rada of Ukraine has called on the international community to recognize Putin as war criminal and to strengthen sanctions not only against him but also against Russians who are fully responsible for their authorities.
The Ukrainian parliament is convinced that the recent actions of the Russian Federation, which is continuing a full-scale war against Ukraine, can be regarded only as international terrorism.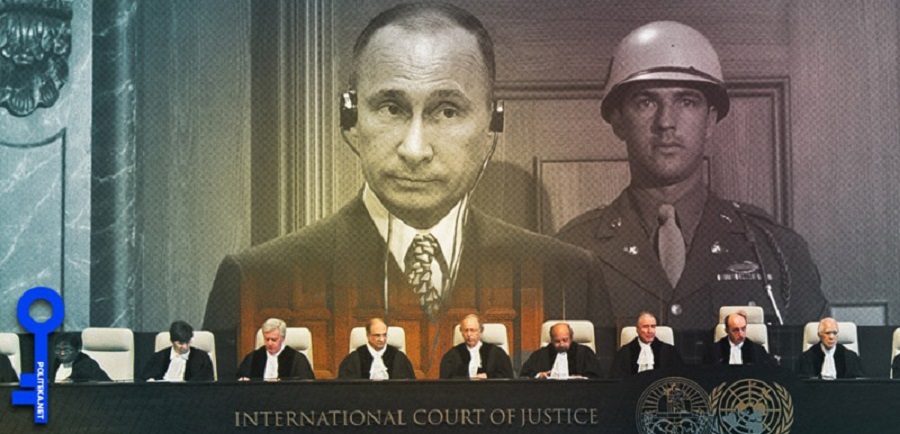 The appeal was signed by the Verkhovna Rada leadership and the chairmen of parliamentary factions and groups, and expressed by the Head of the Verkhovna Rada of Ukraine, Ruslan Stefanchuk.
Speaker Stefanchuk also stated that the regular units of the Russian Armed Forces and terrorist sabotage groups deployed in Ukraine by the Kremlin are carrying out missile attacks and shelling the civilian neighborhoods and facilities, as well as critical infrastructure in all cities of Ukraine.
He stressed that the attack on the apartment block in Kyiv at 6A Lobanovskii Street was similar to the actions of Al Qaeda terrorists who destroyed the Westgate shopping mall in New York in 2001.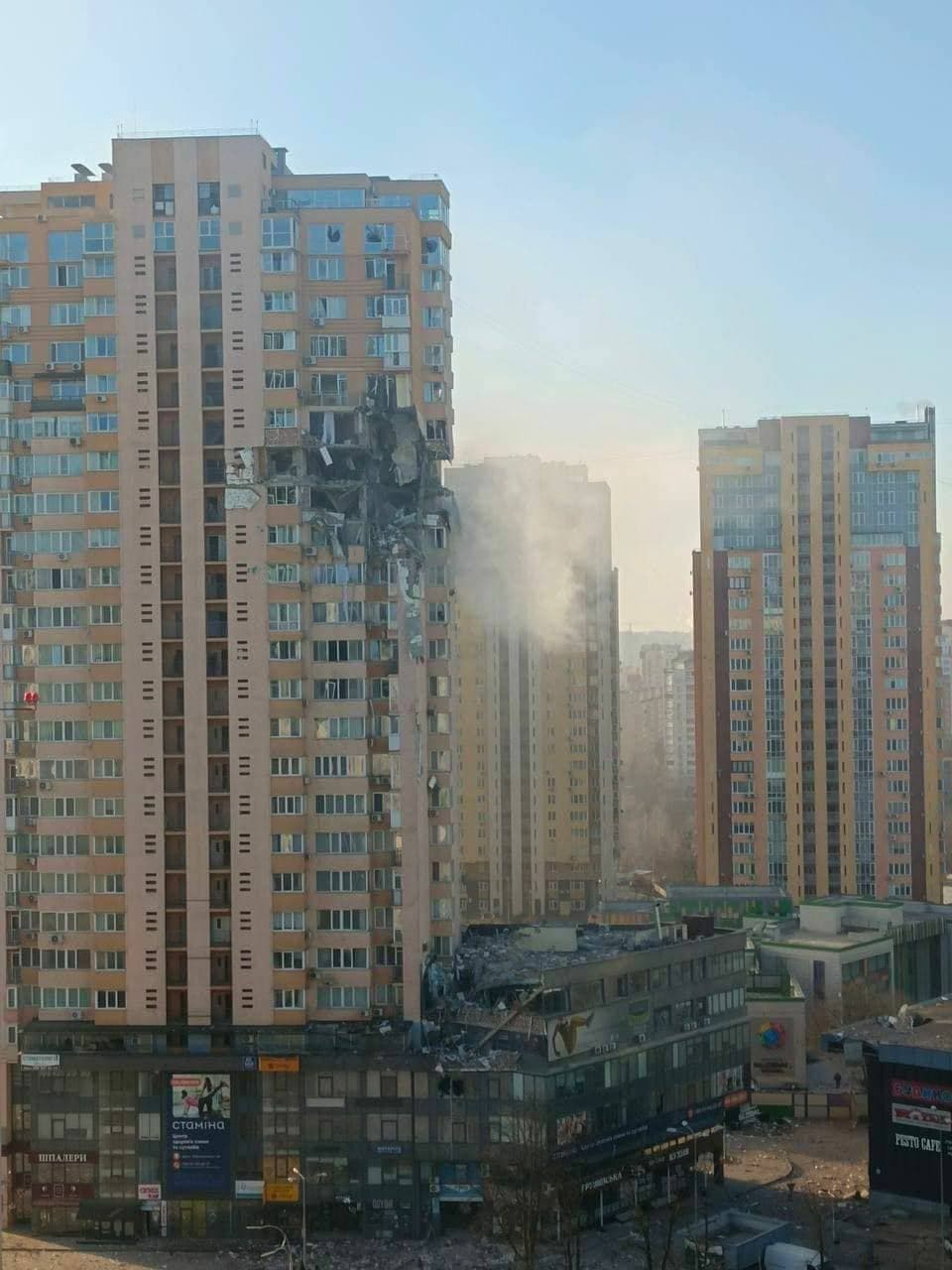 The Verkhovna Rada addresses parliaments and governments around the world. "Ukraine expects support and help from you today.
We have the courage and strength of the Armed Forces of Ukraine and the ordinary Ukrainians to survive, but we need action from the world," the statement says. The Verkhovna Rada calls on the EU and NATO members to close the sky over Ukraine immediately today in order to stop the terrorist attacks of the Russian occupation forces.
15:45 Ukrainian MoF via Ukraine NOW: preparations for Russia's disconnection from SWIFT have begun
«The official decision has not been issued yet, but technical preparations for the decision and implementation of this SWIFT sanction have already begun», — Minister of Foreign Affairs of Ukraine Dmytro Kuleba said.
«We were struggling hard and finally succeded. The whole line of Ukrainian diplomacy was working — from the President of Ukraine to the attaché at the Ukrainian embassy. Ukrainian diplomats dedicate this victory to all defenders of Ukraine».
15:36 Verkhovna Rada posted a video by the international hackers' group Anonymous. The group expressed dissatisfaction over Russian President Vladimir Putin's actions and announced a cyberattack operation against him and Russian state institutions. The video is available here.
15:05 Turkey bans passage of Russian warships to Black Sea - Zelensky
Turkey has banned the passage of Russian warships to the Black Sea.
President of Ukraine Volodymyr Zelenskyi broke the news on Instagram, Ukrinform reports.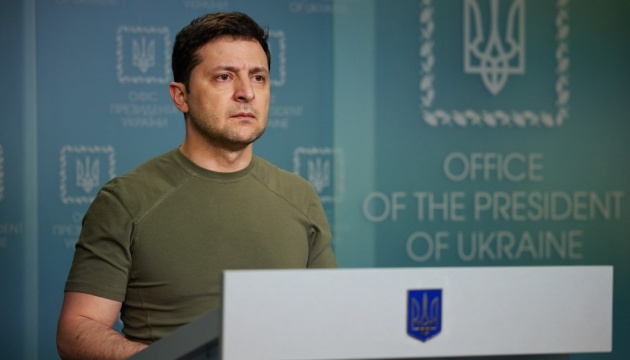 The president thanked his Turkish counterpart, Recep Tayyip Erdogan and the Turkish people for their strong support of Ukraine.
"The ban on the passage of Russia's warships to the Black Sea and significant military and humanitarian support for Ukraine today, and it's very important. We will never forget that," Zelensky said.
As reported earlier, on February 24, Ukraine made an official appeal to Turkey to close the Bosphorus and Dardanelles straits for Russian ships.
12:48 Minister of culture and information policy of Ukraine via Verkhovna Rada: the Ministry of culture and information policy with Ukrainian media groups addressed a joint appeal to the international television providers. They asked to turn off Russian news channels:
"It is extremely important that people around the world have access to reliable and truthful information relating to the Russia's war against Ukraine and the course of hostilities here. We understand how powerful the Russian propaganda machine is and what kind of effort the aggressor has to make to spread fake news to cynically fool people. We absolutely oppose this!"
The appeal suggested Ukraine's partners turn off all Russian news channels so that Russia's outright propaganda does not go beyond Russia itself. In particular, Ukrainian officials asked to block, turn off the broadcasting of these channels on European satellites. The full text is available here.
12:03 Reuters: a decision to cut Russia off from the global SWIFT payment system will be taken in a matter of days, the governor of a central bank within the euro zone told Reuters on Saturday.
"Is it sufficient? No. Is it necessary? Absolutely. Sanctions only make sense if there are costs for both sides and this will be costly," the central bank governor, who asked not to be named, said.
10:18 Verkhovna Rada: The appeal of the Chairman of the Parliament of Ukraine Ruslan Stefanchuk:
"The third day of the war. It is the third day when we all made sure how powerful and unbreakable is the Ukrainian Spirit!" Full text here.
07:56 - Mykhailo Podoliak, adviser to the head of the President Office gave a briefing. The main thesis is that the aggressor's army has not managed to achieve at least some operational success in the last days of the war. Any war ends in negotiations. And it is Ukraine that will dictate the terms for such negotiations. For the time Russia lost 3,500 troops, nearly 200 were taken as a prisoners of war - Mykhailo Podoliak said.
07:16 - The General Staff of the Armed Forces of Ukraine gave updated information on the aggressor's losses as of 6 am on February 26. Approximate data (updated):
102 tanks,
536 armored combat vehicles of various types,
14 aircraft,
8 helicopters
17 motor vehicles
15 artillery gun systems
1 Buk surface-to-air missile (SAM) system
Over 3,500 manpower (preliminary estimated data)
Approx. 200 POWs (held captive)
More details here.
07:00 - The State Border Guard Service reported that the enemy began to actively use drones for the Danube and the Black Sea coast reconnaissance. The Russian Federation tried to attack the flagship of the Marine Guard "Grygoriy Kuropyatnikov" by an unmanned aerial vehicle. The drone was shot down on the approach to the Black Sea.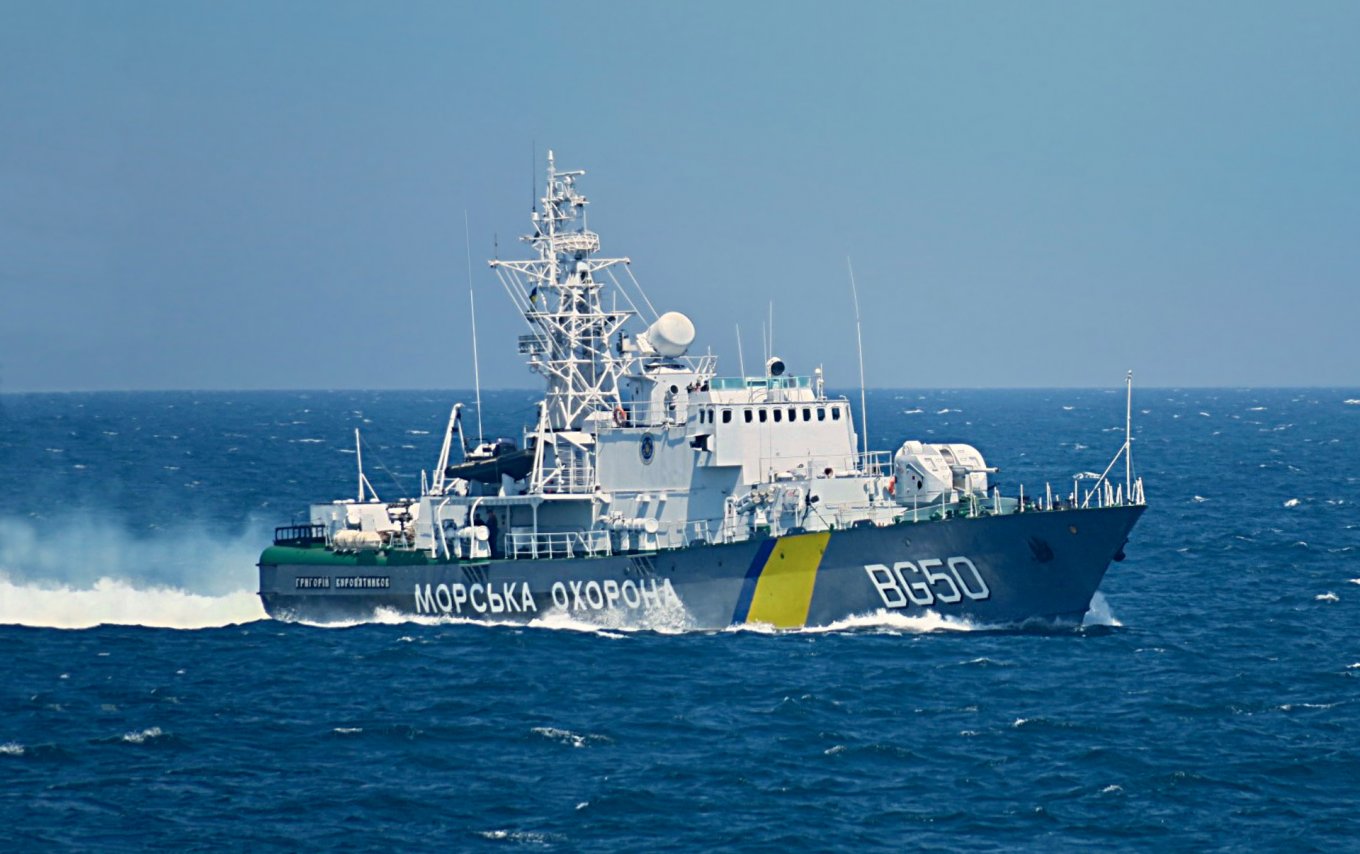 05:18 Armed Forces of Ukraine successfully repel an attack by Russian forces on Mykolaiv, a city near the Black Sea in southern Ukraine, Ukraine's Verkhovna Rada reports. Heavy fighting ensued after Russian troops attempted to land in Mykolaiv, but were unable to break through Ukraine's anti-aircraft system, Governor of Mykolaiv Vitaliy Kim said.
04:07 The second for this day Russian Il-76 transporter shot down. Ukraine's air defense near Bila Tserkva, approximately 80 kilometers to South of Kyiv.
01:32 Ukraine's air defense shot down a Russian close support aircraft and a helicopter in Donbas. An S-300 system targeted the Russian Sukhoi Su-25 jet and an unspecified helicopter at midnight.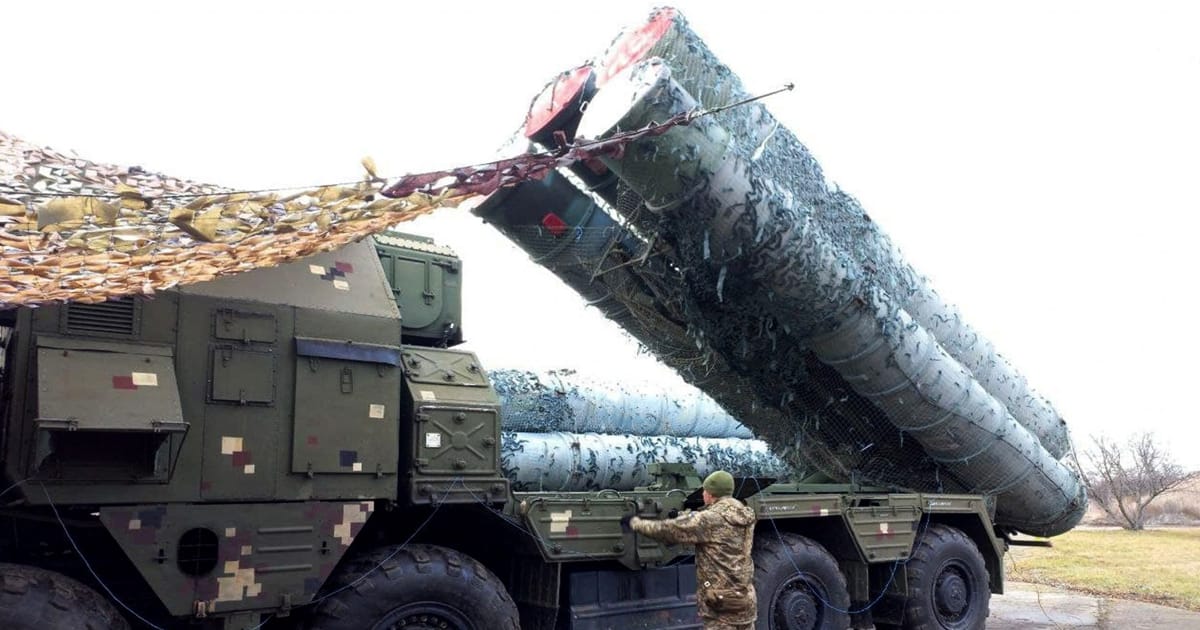 01:27 Ukraine's air defense shot down a Russian transporter carrying paratroopers. A Russian Ilyushin Il-76 was destroyed close to the city of Vasylkiv south of Kyiv, according to Ukraine's top general Valeriy Zaluzhniy. The aircraft could carry nearly 150 troops.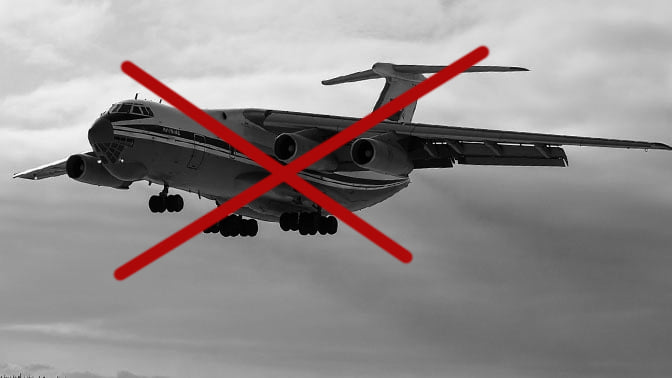 Read more: Ukraine Withstands Russian Aggression on Day Two of Large-Scale War – Live Updates
---
---